Starbucks Coffee Japan has teamed up with Hiroshi Fujiwara's fragment design to offer a special series of collaboration cups and instant coffee sets on sale at branches of Starbucks in Japan and online from August 7th.
Hiroshi Fujiwara is a legendary figure in Japanese music, design, and fashion retail.
The collaboration comprises sets of five Starbucks Via premium stick coffee, allowing people to recreate a Starbucks beverage experience at home or work just by adding milk and water, combined with a plastic cup for iced drinks — perfect for the hot and humid summer that is now well and truly underway in Japan.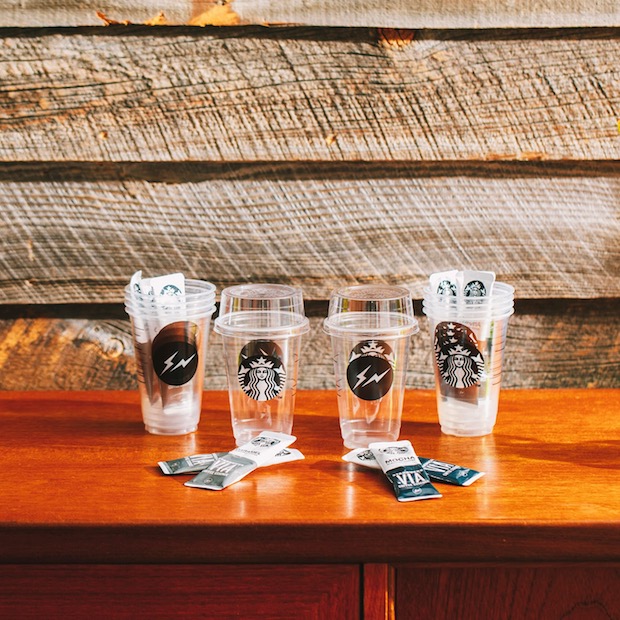 The cups feature the fragment design signature lightning image and the sets are available in two types: Starbucks Via Caramel or Starbucks Via Caramel Mocha. The sets retail at ¥1,300, excluding tax.