While Japan's beauty and skincare product designers have produced no shortage of original and sometimes alarming-looking face masks, this might just be the most intriguing we've encountered in a while.
The Kabuki Face Pack comes as a set of two colorful masks that, like any standard face pack, work to rejuvenate your skin. However, here's the difference: They also cast you as Kabuki actors!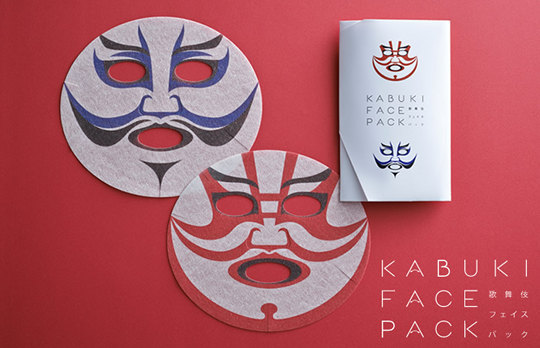 Yes, as any glance at the visual design of the masks will reveal, the face packs come in red and blue inspired by the genuine makeup that Kabuki stage performers when playing two roles in the classics "Funabenkei" and "Shibaraku".
Isshin Do Honpo Inc produced the Kabuki Face Packs with the cooperation of Ichikawa Somegoro, a real and respected Kabuki actor, and the design matches actual makeup used on the stage. After all, why should skincare be dull?

Meanwhile, if you're suffering from hay fever at the moment, slip on a Doraemon face mask or these Hello Kitty Anti-Pollen Glasses. Whenever there's an ailment or allergy, trust Japan to come up with a fun way to deal with it.