This is certainly a novel way to get people's attention.
Japan's leading airline ANA has turned to kabuki to liven up the standard pre-flight safety demonstration. As you would expect when kabuki is involved, the results are visually stunning and hilarious incongruous — after all, it's not every day that you get to see a kabuki actor in full costume and makeup sitting on a plane. We do wonder if it will actually make passengers take the safety demonstrations more seriously, though.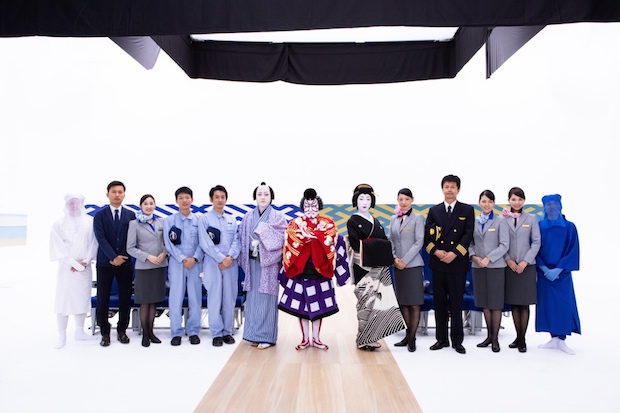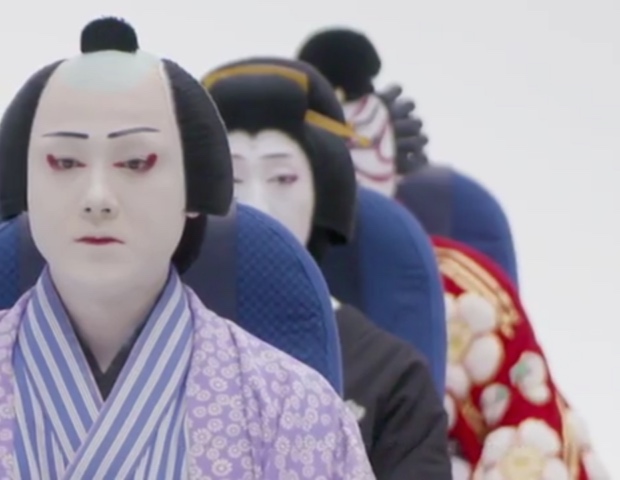 Featuring genuine kabuki actor Matsuya Onoe (along with two other kabuki performers and a kurogo stagehand, here in ANA-themed blue rather than the customary black), the kabuki safety instructions videos have been shown on-board flights on domestic flights since December 1st last year and on international flights from January 1st, but have only just now started to gain global attention.
Here is a making-of video with some behind-the-scenes footage.
This isn't the first time that we have seen the partnership kabuki and planes in Japan. Narita Airport showcases the traditional theatre form at the Kabuki Gate area of one of its terminal wings.