Japan has its fair share of wacky but fascinating beauty gadgets. There are also lots of inventive cosme items too. For example, we've already had the Cats Face Pack, the Kabuki Face Pack, and the Animal Face Pack.
All these face packs were created by Isshin do Honpo and designed based on genuine characters.
Now comes the Fashion Face Pack by Kansai Yamamoto, which features two face packs recreating actual make-up used by the eponymous veteran designer in a London fashion show.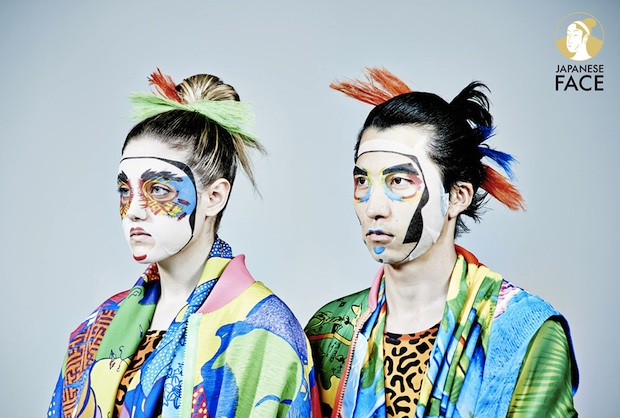 These were in turn inspired by Kabuki kumadori make-up, so this is very much a mixture of avant-garde art from both the past and present.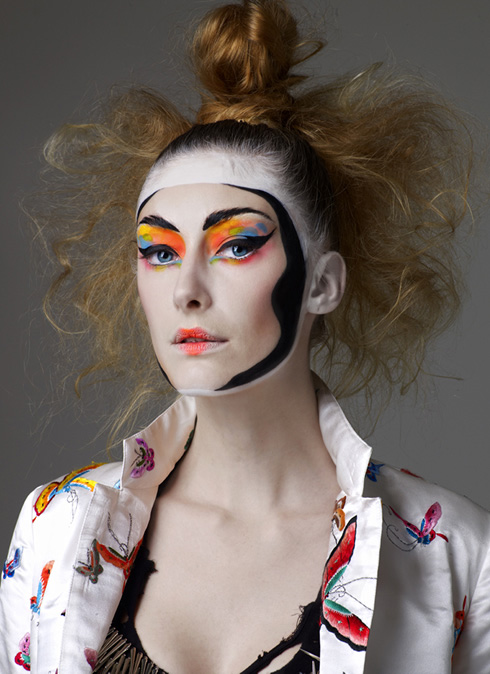 Isshin do Honpo calls the series the "Japanese Face" brand.
JAPANESE FACE is a cosmetic face pack brand that introduces uniquely Japanese faces to the world.

With illustrated sheet masks and carefully selected moisturizing lotions, consumers have fun wearing the masks and then enjoy the benefits of beautiful skin afterwards.

It is a new kind of Japanese souvenir that introduces the great Japanese culture to people around the world and here in Japan, as well.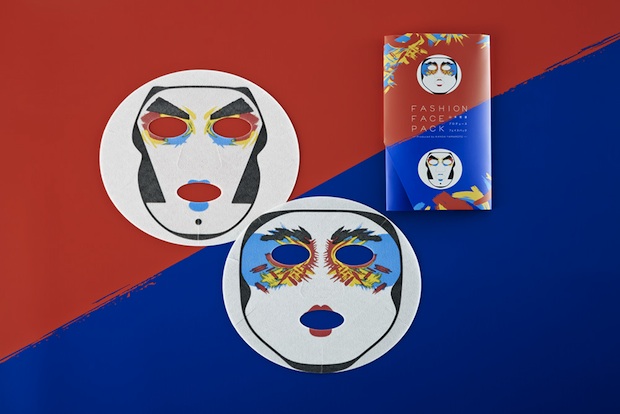 The Fashion Face Pack by Kansai Yamamoto is available worldwide from JapanTrendShop. It officially goes on sale in select stores in Japan on September 21st, which is actually the same day that Japan's first ever fashion show was held at Mitsukoshi in 1927.
We can't wait to see what Japanese Face is next! Tengu, perhaps?