It was only a matter of time before the current inbound tourism boom crossed over directly with the virtual reality attractions fad in Tokyo. And so it is that we have the VR Ninja Dojo, which is explicitly and exclusively attempting to target foreign tourists.
Opening March 18th and located in the Uchi-Kanda district of central Tokyo, the location features non-virtual facilities as well, such as a "ninja experience room" where you can cosplay as a ninja and learn from the masters.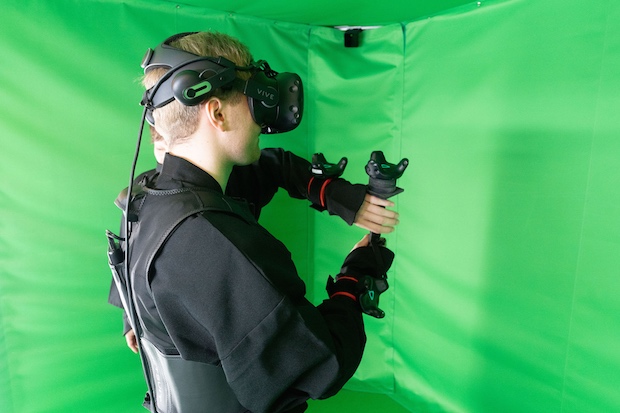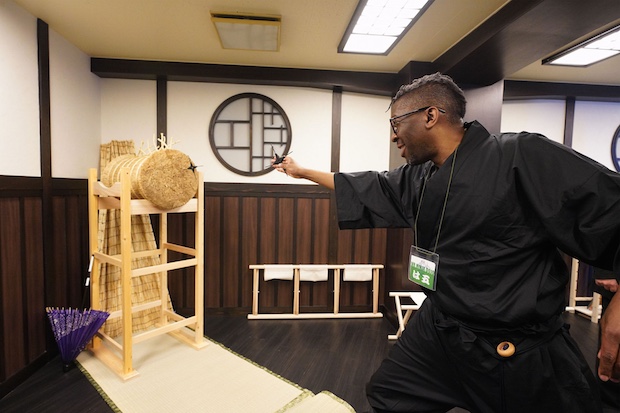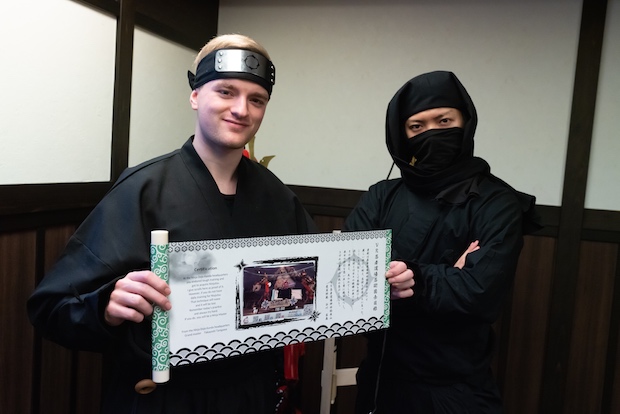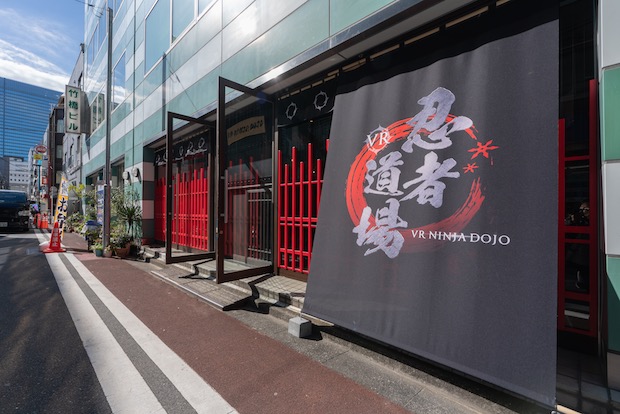 VR Ninja Dojo is, as the official marketing puts it, "an unparalleled, fully immersive ninja experience, giving anyone, not just ninja fans, the chance to train as a ninja and put their new skills to the test."
Visitors put on the signature black garb of the ninja and practice their techniques with blade and shuriken (throwing stars and knives). But the star attraction is surely the opportunity to fight against a series of giant enemies, courtesy of the VR headset. The demonstration videos below should give you a pretty good idea of what it's like.
After finishing their combat sessions and lived to tell the tale, the "qualified" foreign ninjas are rewarded with a certificate.
Admission costs from ¥6,500 for 60-90 minutes, but prices will increase to rather steep ¥8,000 after an undisclosed "opening" period is over. Guidance is provided in English (and possibly other languages in the future) for up to ten visitors at a time. Local Japanese visitors can get in for free if they bring along a plucky foreigner. (However, somewhat curiously, Japanese customers are not allowed in by themselves, unless they hire out the whole venue for a party event.)
An iconic element of Japanese history, ninjas remain a firm and commercially viable commodity for popular culture and entertainment. An exhibition in 2016 at the Miraikan also showcased ninjutsu — the mystical art of ninja techniques — in fun and interactive ways, while an English-language "ninja guide" recently came out, with the content supervised by experts. After reports that it was hiring professional "ninjas," the small city of Iga, which is regarded as one of the centers of ninja culture, was inundated with applications from people around the world wanting to become skilled assassins.