Kawasaki Halloween 2012 happened yesterday (Sunday, October 28), the annual Halloween-themed cosplay extravaganza in the Kanagawa city just outside Tokyo.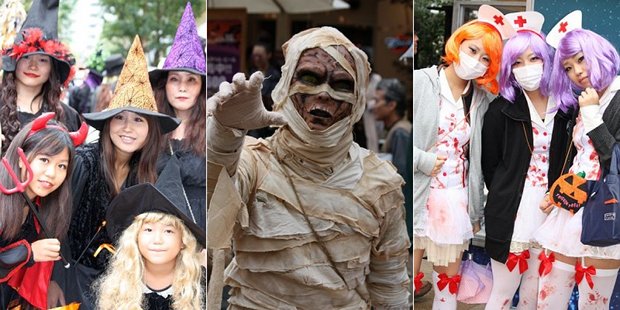 With some 3,500 people appearing in costume and another 10,000 regular spectators, this is the biggest event of its kind in Japan, featuring zombies, anime characters and a host of other ghoulish personalities.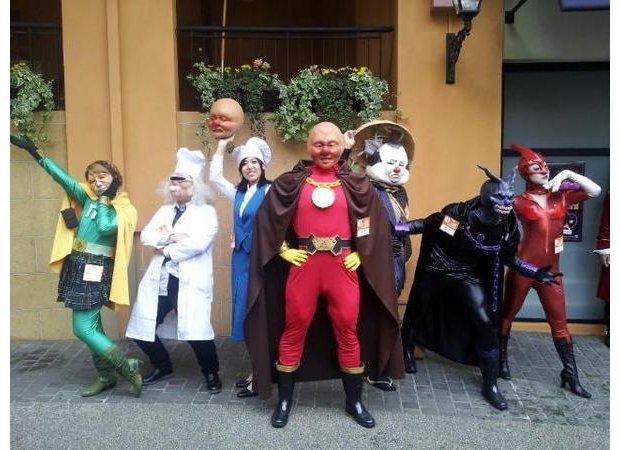 The long-established seasonal party (this is the sixteenth one) happens in front of Kawasaki Station and this year also introduced a new event, a flash mob to the music of Michael Jackson's Thriller.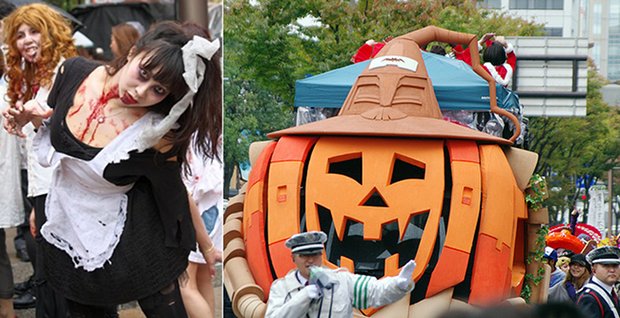 Flash mobs are actually becoming quite popular in Tokyo now. There are currently regular flash mobs dance events happening every weekend in Ikebukuro until the end of November.