How do you promote cycle racing, a sport that rarely gets much of a look-in from the baseball-obsessed media?
Easy. You sex things up and push cute girls to the forefront.
Girl's Keirin is a running a new promotional campaign for Keirin, the Japanese track cycling sport that is also an Olympic competition (and regarded by some as "similar to martial arts").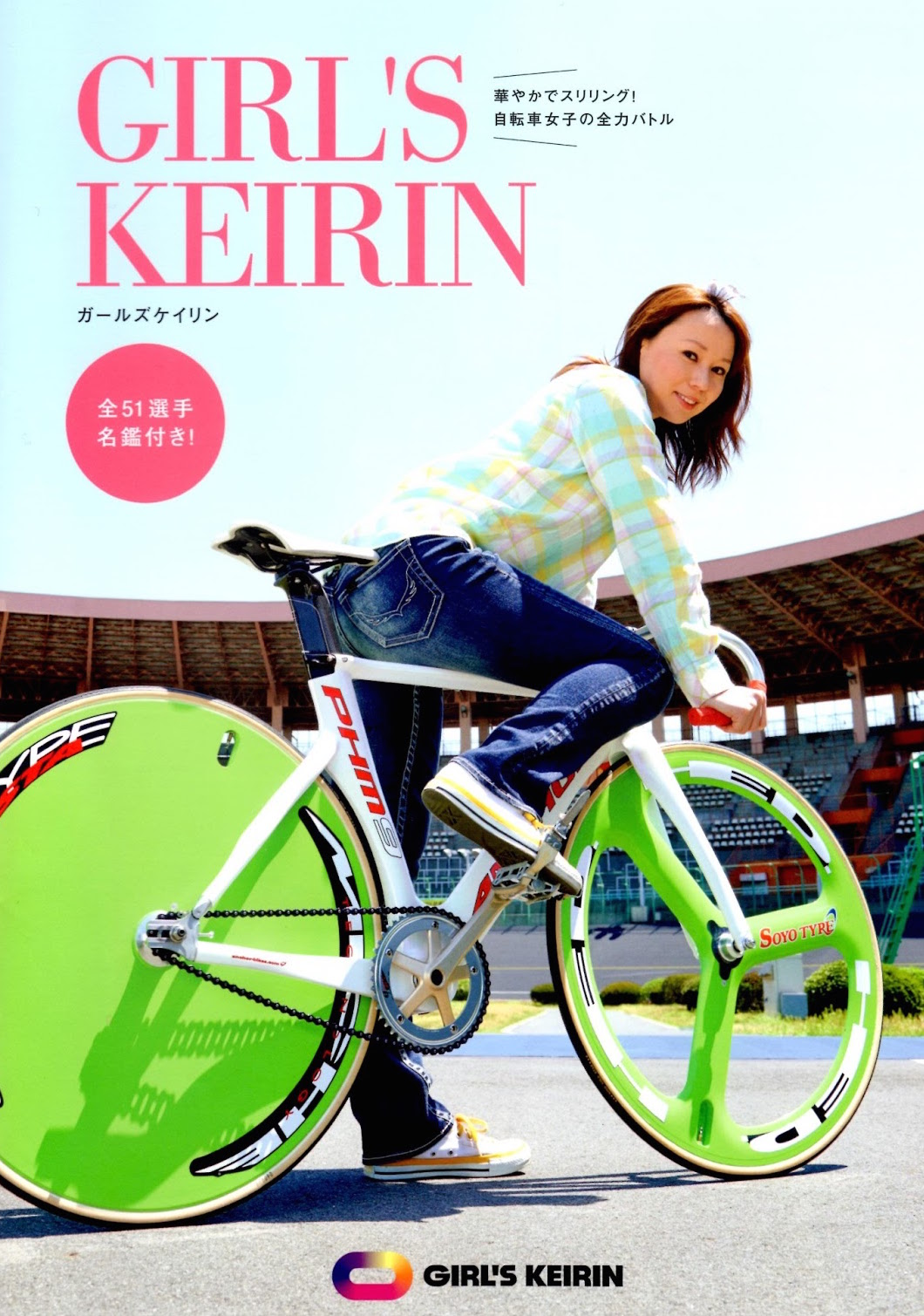 Female Keirin was introduced in 2012 and has done a lot to raise the profile of the sport, which has its roots in postwar Japan looking to find a way to offer legal gambling to men.
Currently the Keio Line, which offers direct transport to the Keiokaku Velodome, is decorated with posters of the smiling female cyclists, especially at the Shinjuku terminus.
We love the copy, which can be loosely translated: "It's not faces; it's big thighs."
It might be too much to suggest that the Keirin regulating body is cultivating a fetish for muscular legs — do we spot an AKB48-Keirin tie-up some day? — but you get the idea… Sexist, perhaps, but better than letting the sport die.
This is part of a much longer campaign using the Keirin Girls to advertise the sport.
The plaza outside Shimbashi Station is home to La Pista Shimbashi (a venue in central Tokyo where you watch the races on a TV screen and bet), and we can recall the building a couple of years ago being dominated by a huge poster of popular female cyclist Maimi Tanaka showing off her shapely legs.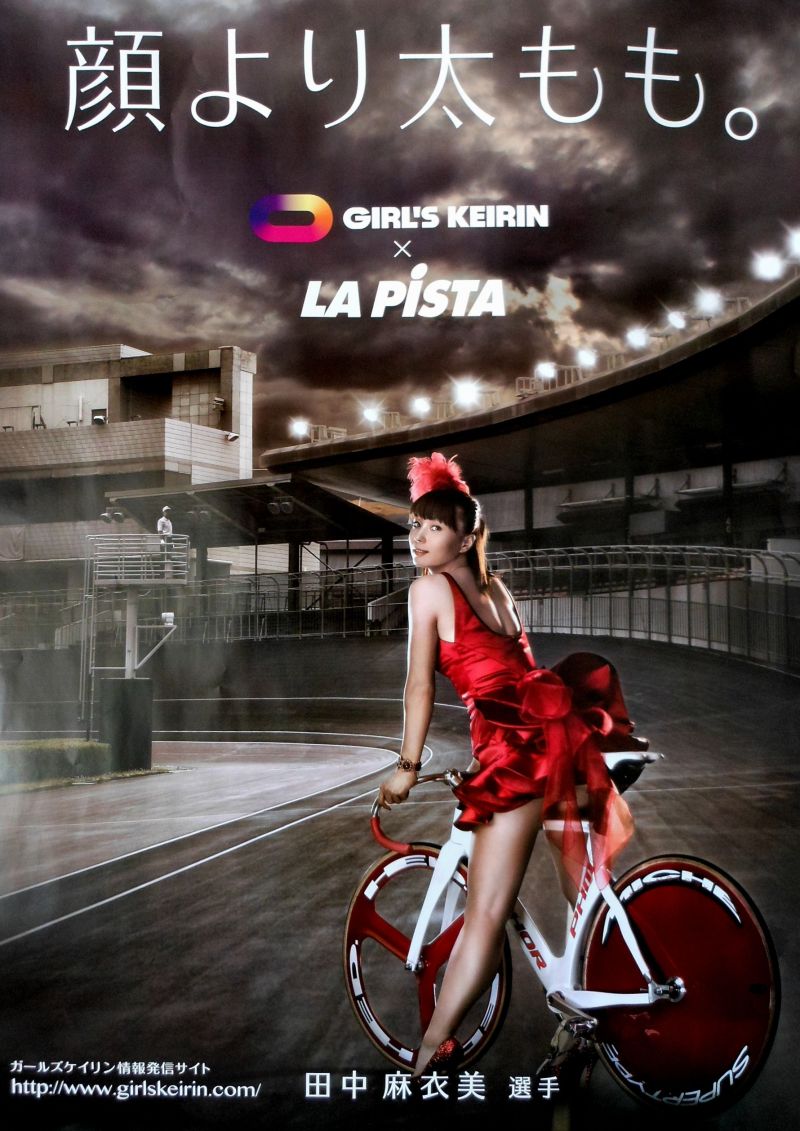 Typically the Shimbashi venue is associated with chain-smoking older men, so putting a female face on the sport does a lot to make it more welcoming to outsiders. To many, Keirin means cigarette smoke, drunk men, and gambling. The Girl's Keirin campaign has dedicated TV commercials and promotions to showing a cleaner, funner side to the sport. (Actually, back in 2013 TokyoByBike made a very interesting suggestion: promote Keirin to the growing number of hipsters in Tokyo and their love for trendy bikes.)
The gambling part is accurate enough. Keirin is one of the few ways to bet legally on sports in Japan. Betters can place money on a trifecta (parimutuel) bet. The other three kouei kyougi sports where gambling is permitted are: horse racing, powerboat racing, and asphalt speedway motorcycle racing. Otherwise, your only choice is to buy a lottery ticket. No betting is allowed for baseball, soccer, sumo or the other major sports.
Japanese horse racing (Keiba) has also campaigned skilfully in recent years to make it more friendly to young and female audiences.