Further cementing his place as the top star in Japanese architecture today, Kengo Kuma will next design a luxury hotel in Ginza set to open in early 2020.
In addition to designing the new Yamanote Line station with a bravado combination of wood and glass, as well as the National Stadium that will form the centerpiece of the 2020 Olympics, Kuma's architecture firm is also involved with an as-yet unnamed hotel project in Ginza 2-chome with Mori Trust.
The 13-storey building will be located at an intersection in the premier shopping district that also features a range of high-end brands, including Chanel, Cartier, Louis Vuitton and Bulgari.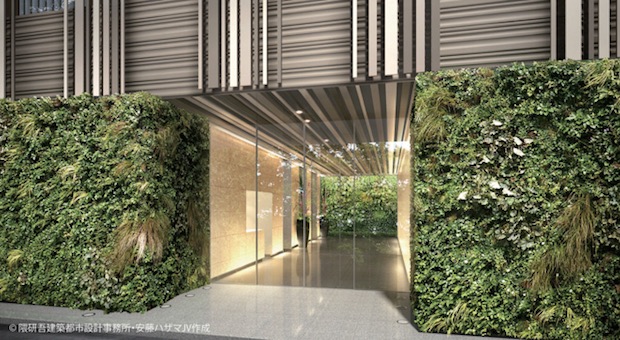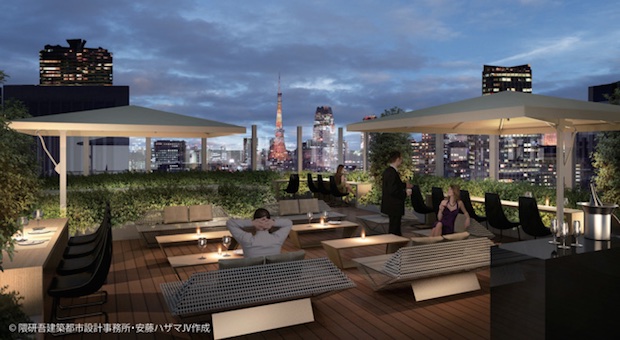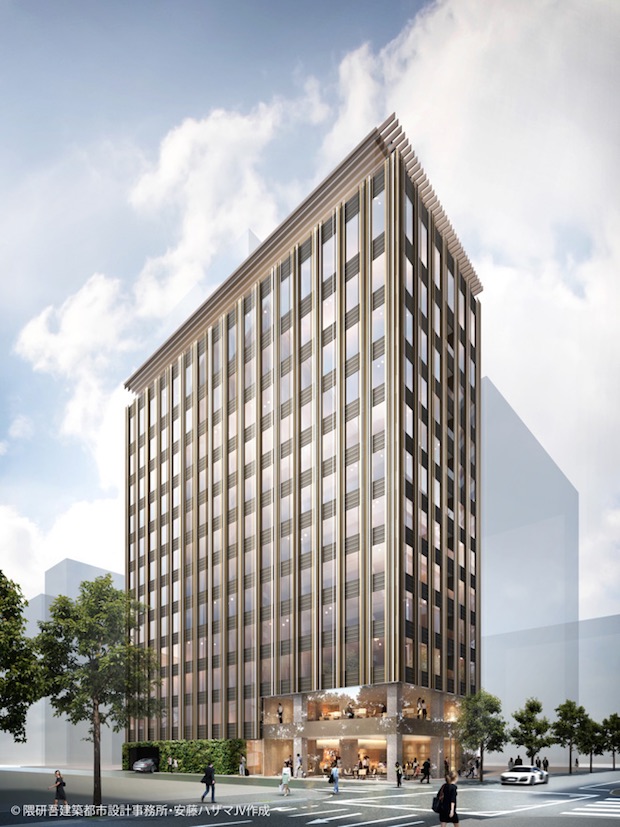 Though only a few design mock-ups have been released so far, Kuma's design appears to hinge on his signature sense of transparency and harmony with nature. The materials will include European-style stone paired with Japanese-esque elements such as bamboo and wood.
It's not Kuma's first foray into Ginza. He previously designed the impressive Ginza branch of Tiffany but this will be an even more prominent landmark. He said at a press conference that the concept behind his design for the new hotel is "connecting." His facade will harness natural materials to create a mien that varies through the interplay of light and shadows. He will also integrate floral walls to make the entrance welcoming for visitors.
There will also be a restaurant terrace as well as a rooftop that offers night-time views of Ginza and Tokyo Tower. A single night's accommodation is expected to cost ¥50-80,000.