The previously announced new Yamanote Line stop between Shinagawa and Tamachi stations will be designed by Kengo Kuma, said JR East on September 6th.
Set to open provisionally in spring 2020, shortly before the start of the Tokyo Olympics, it is the second prominent architecture project associated with the year of the Games that Kuma has won, following his design's selection for the new national stadium to replace the original design by the late Zaha Hadid.
The as-yet-unnamed station will be built in the old Shinagawa railway yard and is the first stop on the central Tokyo line to be built since Nishi-Nippori in 1971. Located around 1.3km from Tamachi and a mere 0.9km from Shinagawa Station, the new stop opens fully in 2024, serving the Yamanote and Keihin Tohoku lines.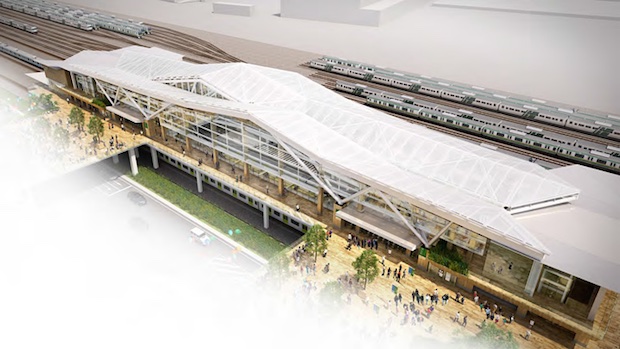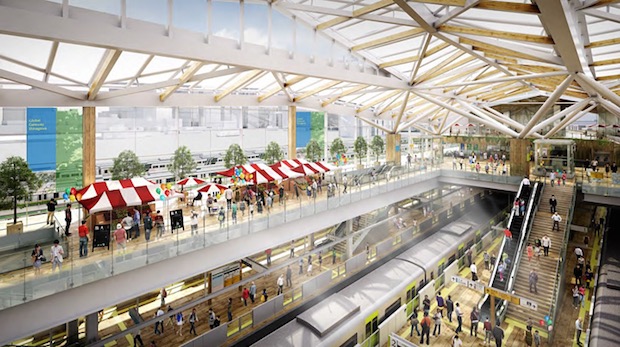 Kuma will bring his trademark classic Japanese touches to the station, including glass walls, wooden columns, and origami motifs on the roof. The station building will have three floors above ground and one below. An atrium will dominate the structure, allowing passengers to see up to the roof from the platforms. The second floor will feature the ticket gates and an event space, while the third floor will have a terrace.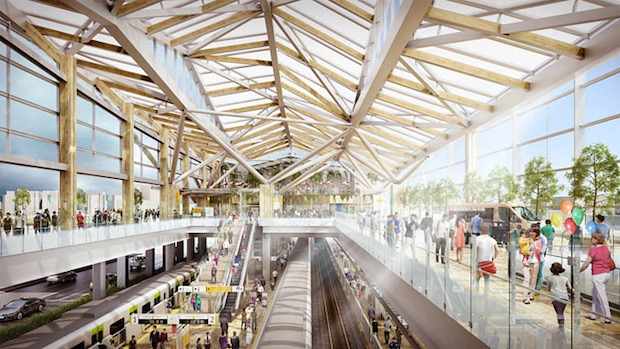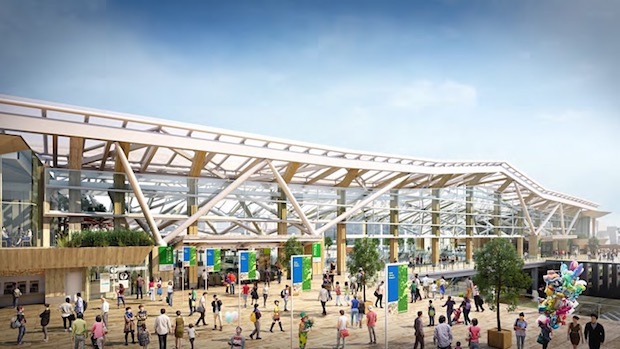 JR East is currently on a redevelopment blitz in time for 2020, renovating many stations around east Tokyo as well as the iconic Harajuku Station. Shibuya Station is also presently undergoing massive development work that will condense the Yamanote Line platforms into a single island and also result in several major new buildings in the station area.