The winner of the design competition to find a replacement for the much-troubled New National Stadium is Proposal A, designed by Kengo Kuma.
The new stadium will be the prime venue for the 2020 Tokyo Olympic Games but has been one of several albatrosses around the necks of the Games organizers (the other being a general budget explosion — possibly going to be six times as much as the initial estimate — and the abandoned Games logo).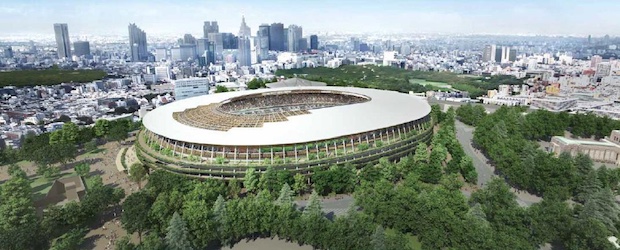 The original stadium design by Zaha Habid (nicknamed by some, the "cycle helmet") was scrapped at the eleventh hour earlier this year over massive budget overruns, though only after the previous stadium had already been demolished. The ensuing media storm left the hoary design judges, Olympic Committee members, bureaucrats and politicians all accusing each other of responsibility for the snafu. The mess inspired much mockery.
Last week the Japan Sports Council released (anonymous) images from the two finalists for the proposed stadium, with bloggers correctly speculating that Proposal A is the of Kengo Kuma.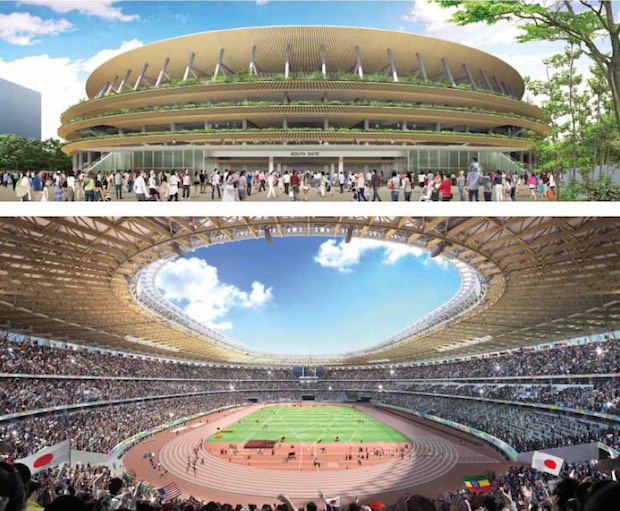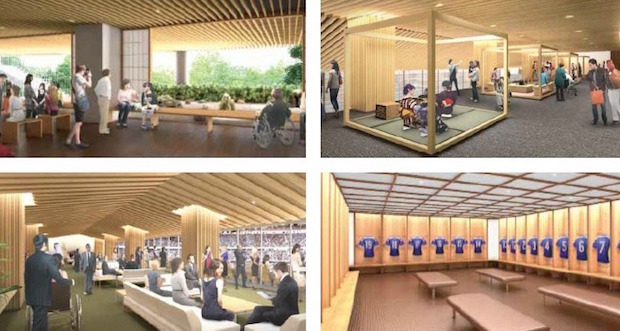 Today it was announced that Japan Sports Council has backed Kuma's proposal, to be built by Taisei Corporation.
Kuma's traditional-looking design narrowed edged out (by just 610 to 602 points) this bolder, more modern design by Toyo Ito.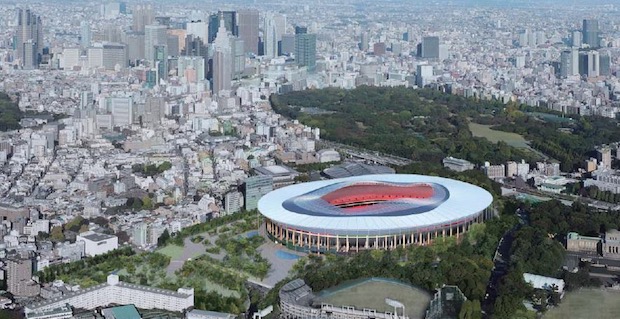 The successful proposal carries a construction price tag of ¥149 billion (the stadium budget is ¥155 billion) and rises 49.2 meters into the heavens. It is supposed to take 36 months to build, scheduled for completion by late November in 2019.
Kuma's design draws on Japan's legacy of wooden architecture and the stadium's location near the green Meiji Jingu Stadium area. The wood-metal hybrid design is an expression of "Japanese harmony", which is something conspicuously absent from the 2020 Olympics so far.