As a promo for her new album ARTPOP in Japan, Lady Gaga and Universal Music Japan asked Japan's most prestigious sex doll maker, Orient Industry, to create the Gagadoll.
Can you tell which is the "real" Gaga in this picture?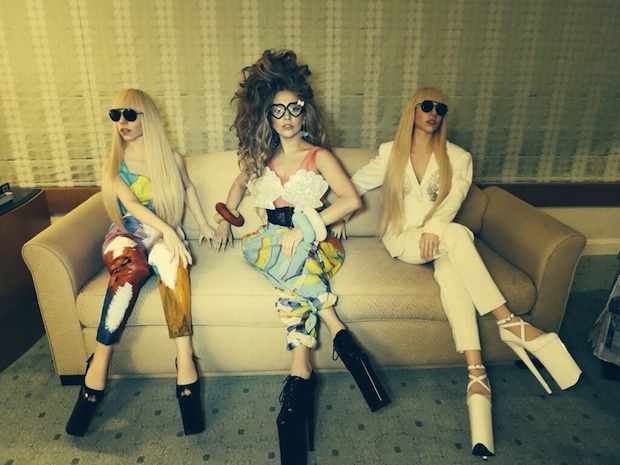 Here's the official description:
Japan's latest and finest technologies were put into the creation of the "GAGADOLL". It's the world's first life-size human-shaped listening station that closely resembles Lady Gaga. The bone conduction system enables one to listen to her songs and message.

The "GAGADOLL" was inspired by the concept of "ARTPOP" and this masterpiece made by Japan's master craftsmen has been highly-praised by Lady Gaga herself.
Orient Industry are more craftsmen than "adult toy" manufacturers, and their commitment to extreme detail and realism is legendary. From movable fingers and eyes to a myriad variations in body, bust and face, they provide customizable life companions for those who dare to desire one.
The Gagadoll is not on sale but it can be booked for events and appearances, according to the official website.
ARTPOP opened at number one in Japan and no doubt this marketing stunt can't have hurt sales.