Shiseido has rolled out a new ad campaign featuring 50 selfies by Lady Gaga. Each selfie will be published in a different newspaper over two days this month: 46 were featured in national and regional newspapers on January 1st, and a further four will appear in four final newspapers on January 5th.
While it's common to use western stars for ad campaigns (a current, slightly notorious Toyota TV ad campaign has Hugh Jackman), a "personal" campaign like this stands out. Gaga has taken the selfies exclusively for Shiseido to show off their make-up in use in the icon's life.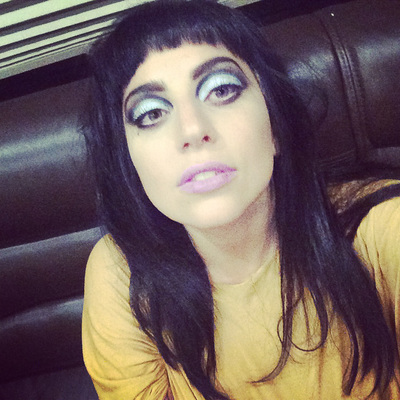 Shiseido is famed for its cosmetics that keep Japanese women's skin looking young and beautiful, though it almost always uses Japanese models (of all ages). So a series of selfie with a western music superstar is striking, not least because it makes a stark contrast to the Photoshopped images of Japanese actresses Shiseido usually employs, with their perfect skin and smiles.
Here the emphasis is on "Shiseido with you", the makeup brand supporting women who want to create their own style — something Gaga has certainly done. Shiseido has also created a new "Vision 2020" strategy looking ahead to the Tokyo Olympics, which will see the brand diversify and personalize.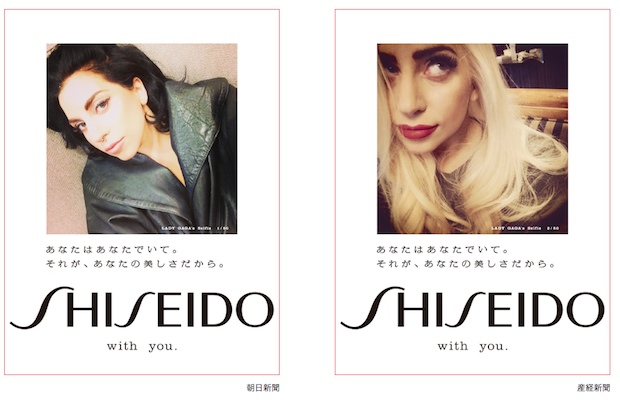 Gaga herself tweeted: "I'm so excited to start a makeup revolution in Japan! The 50 Selfies celebrate Haus of Gaga creations & the future of the face w/ @Shiseido!"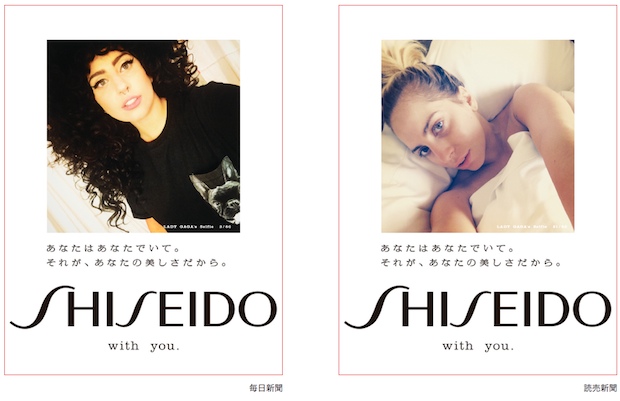 For Gaga fans, the Japan-only selfies will all also be available online by January 13th on Shiseido's marketing website. If you can't wait that long, fans have been taking photos of the newspaper ads and uploading them.