How best to advertise road safety and an upcoming movie?
Easy. Stick a full-size replica of the animation character Patlabor AV-98 in front of a World Heritage site.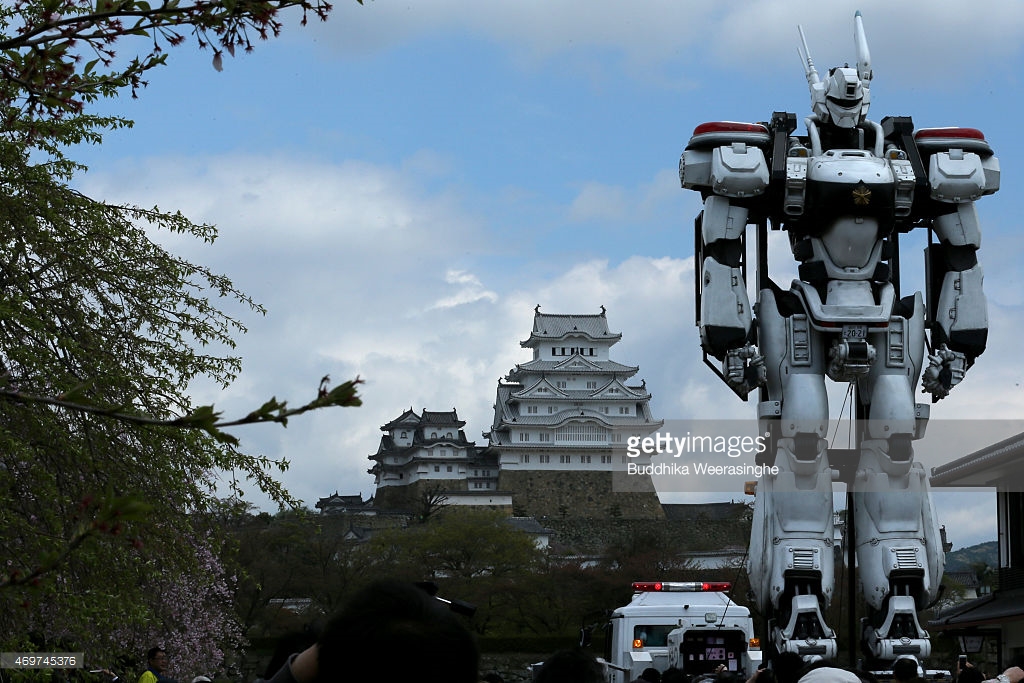 The Patlabor model is part of marketing for an upcoming live-action adaptation release of the Patlabor series.
On April 15th visitors to Himeji Castle got their chance to see the Patlabor AV-98 Ingram model up-close as it stood guard in a park in front of the famous white citadel.
The castle has only just reopened after a long series of restoration works. Since Patlabor is a police patrol machine, the local cops used the occasion to announce a traffic safety campaign, calling on bicyclists and motorists to drive with care. Apparently local citizen groups in Himeji saw that the Patlabor robot had been in nearby Kobe on April 12th and asked for it to be sent next to the home of the White Egret Castle.
The final episode in the film series, The Next Generation Patlabor: Shuto Kessen, will open at movie theaters in Japan in May. To promote the film the life-sized model used for the movie has been touring Japan, which is certainly one original take on the usual press junket.
The Patlabor model was also previously seen in Tokyo's bayside area.
See more images on Getty.