Condos aren't the only thing rising in Tokyo's bayside area.
Following on from the life-sized Gundam robot already standing proud in Odaiba, Patlabor is getting in on the act as a promo for an upcoming film adaptation.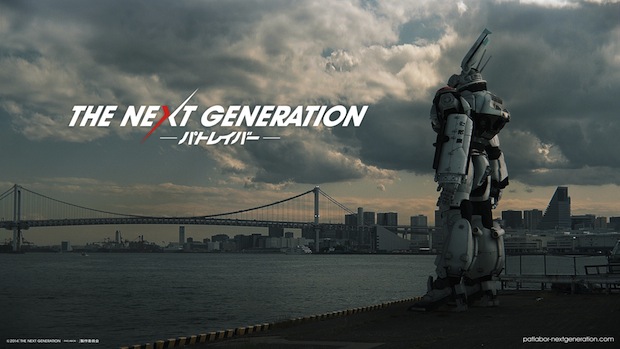 On March 17th the life-size Type-98 AV Ingram arrived at the Urban Dock Lalaport Toyosu, near to Tokyo Bay.
The Patlabor robot was used in the forthcoming film, the first chapter of the new Mobile Police Patlabor series. The prop is used by police to patrol for crime and stands 8 meters tall. This model is life-size with the "actual" Patlabor robots, though this is nonetheless only half the height of the Gundam.
Here's it being erected:
The first part of the mammoth The Next Generation Patlabor series will be released on April 5th in Japan, with the other six films' release dates staggered over 2014 and 2015. It stars Erina Mano, and the series is supervised and written by Mamoru Oshii (Ghost in the Shell).