Long-running and popular manga "Oishinbo" has been suspended by its publisher, Shogakukan. The comic will no longer appear in the weekly manga magazine Big Comic Spirits from next week.
"Oishinbo", ostensibly a gourmet manga, has been running a series called "The Truth about Fukushima" which has come under enormous criticism and pressure from politicians and Fukushima locals.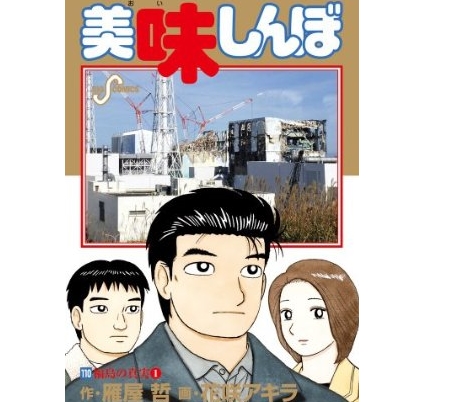 The current issue devotes 10 pages to opinions from experts as well as letters of protest from Fukushima and elsewhere, alongside a statement from managing editor Hiroshi Murayama.
The controversy erupted after "Oishinbo" portrayed the effects of radiation exposure. The main character visited the Fukushima No. 1 nuclear plant and then suffered from nosebleeds. Another character was depicted warning people not to live in Fukushima and this was seen as a lightly-veiled portrayal of the former mayor of Futaba, where the power plant is located.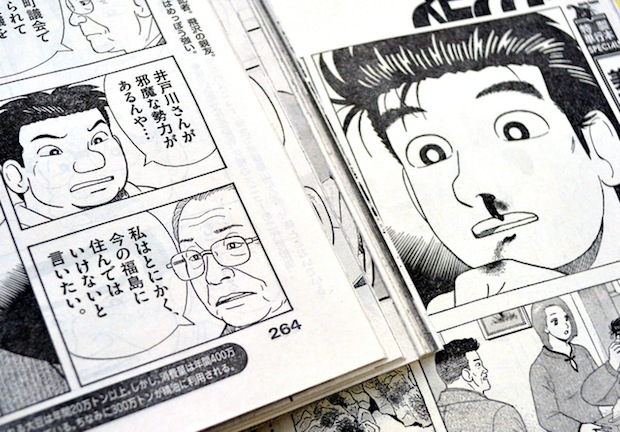 The cooking manga by Tetsu Kariya and Akira Hanasaki has been published since 1983, and has been previously adapted into a TV anime and TV live-action drama series.
In response to the outrage the publisher went so far as to send proofs to Ministry of the Environment for checking before the previous issue went on sale. The Ministry of the Environment has said that it did not request this, nor did it ask for corrections to be made.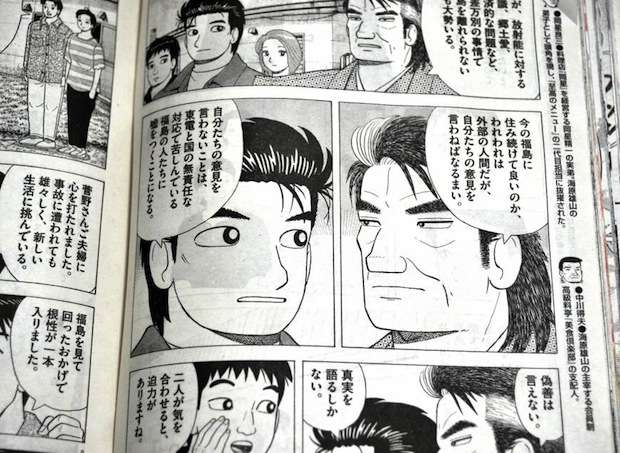 The suspension of "Oishinbo" is expected to be temporary, though no further details have yet been announced.