The final weekend saw Comiket take over the Odaiba bay area, as thousands of cosplayers, dojinshi readers, and manga fans descended on Big Sight for the three-day festival.
Japan's video game, anime and manga franchises also use Comiket as an opportunity to promote merchandise and upcoming releases.
As such a special Puella Magi Madoka Magica vending machine was installed outside a Lawson convenience store in Odaiba, selling ¥1,000 cans of coffee. (Lawson has an established history of anime franchise tie-ups, such as Evangelion and K-On!.)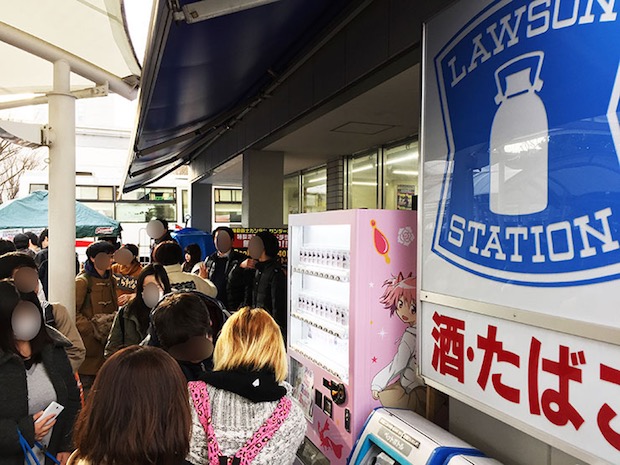 But what could be worth almost ten times the market price for a can of coffee?
Whatever it was, it attracted plenty of crowds of fans keen to purchase the drinks.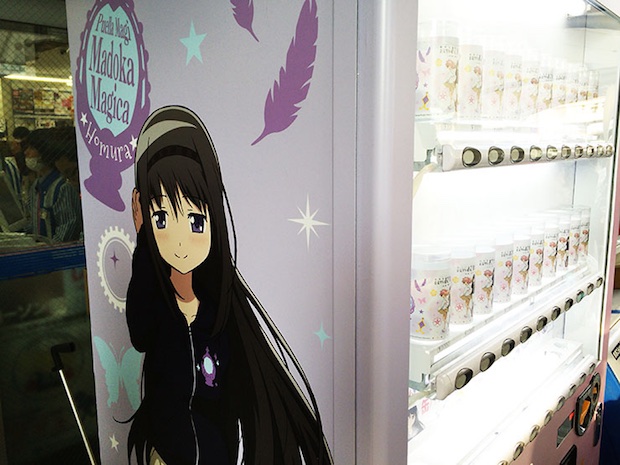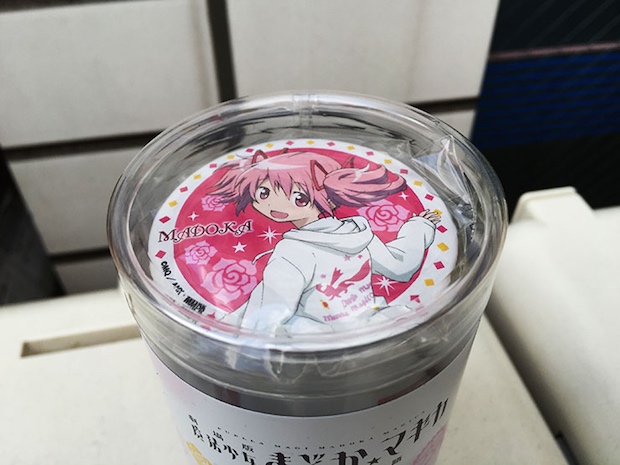 Once purchased, out popped a special cylindrical pack, but open it up and all you have bought is actually just an ordinary canned coffee with a Madoka Magica pin badge. Since a can of coffee costs around ¥100, essentially you are paying ¥900 for a badge. This kind of "extra" or "bonus" in Japanese marketing and retail is known as the omake, and can be used to exploitative effect when you have otaku and fans eager to get their hands on any piece of limited-edition merchandise.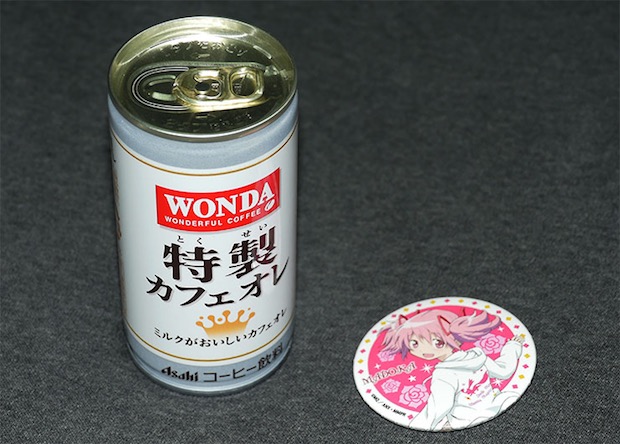 We think they missed a trick, though, and should have made fully branded drink cans as well.
Madoka Magica vending machines have appeared before, when they were installed in 2013 in otaku subculture areas in three cities: Akihabara (Tokyo), Nipponbashi (Osaka), and Tenjin (Fukuoka).
Images via Buzz Plus.