In Japan, even the police have their own moe cute mascot characters.
The Japanese metropolitan police has a "crime deterrence measures" department. While that sounds very serious, in Japan that needn't preclude being kawaii.
This can be seen in Tewatasanaiinu (roughly, "don't leave it to others dog"), the official (and highly original) mascot for the department's Twitter account that was given official recognition in late 2015, though has been delighting the Internet since 2013.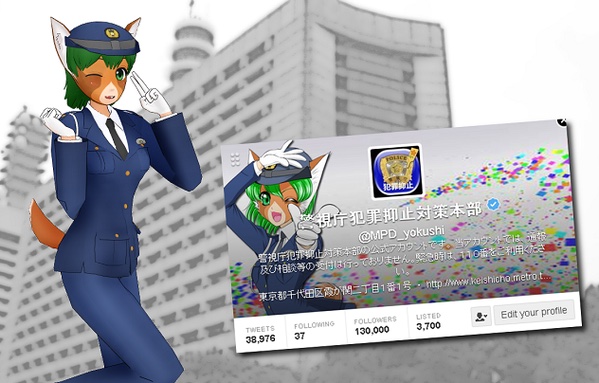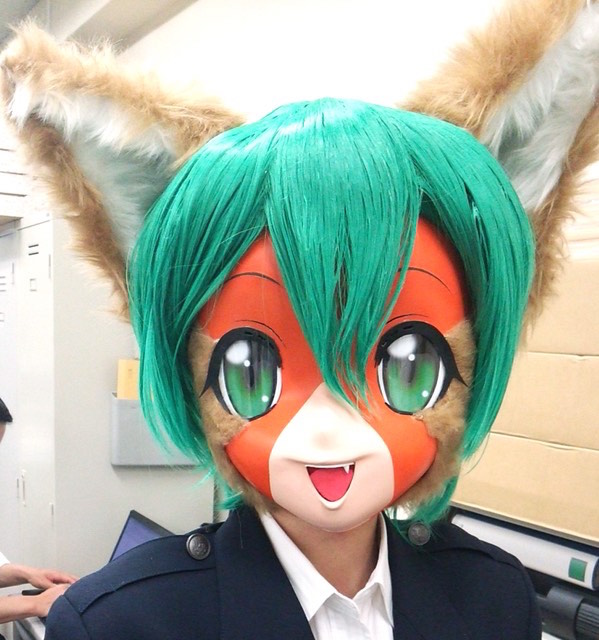 The mascot is supposed to encourage you to keep an eye out for crime and how you can prevent it in your daily life.
The dog character was soon became the inspiration for a host of illustrations by amateurs and ordinary citizens (kind of crowdsourcing a crime prevention awareness campaign).
The peculiar appeal of Tewatasanaiinu is probably one reason why the Twitter account grew recently to over 130,000 followers. To celebrate, Tewatasanaiinu was shown doing some New Year cleaning (a tradition in Japan) and wishing her followers a Happy Christmas.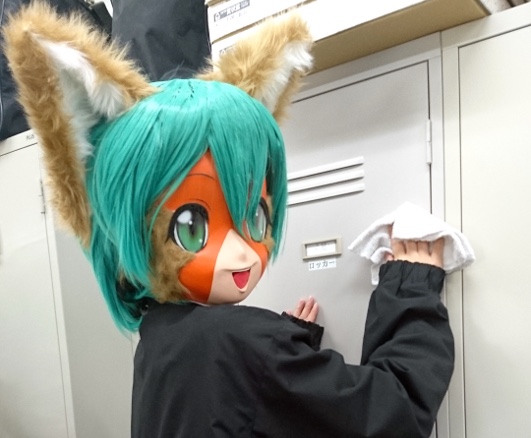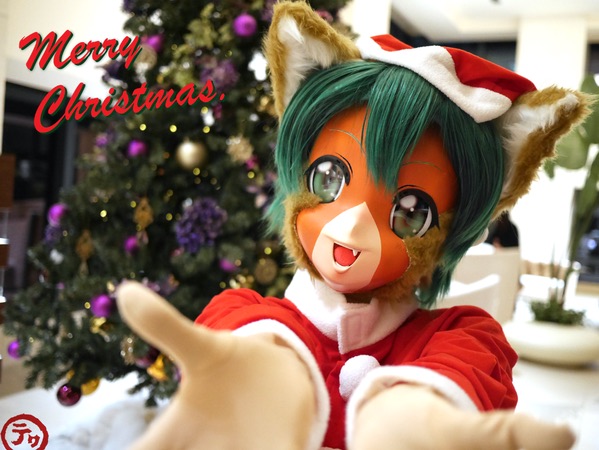 Here poses Tewatasanaiinu with pop idols Momoiro Clover Z as part of a PR campaign.
Experienced mascot spotters will note that this character is firmly in the furry animal or kemono-musume zone, anthropomorphizing an animal in a cute female way.
If you think this is new, though, think again. There have been legions of police mascot characters for years, coming in all shapes and sizes.
While detractors may think of this as part of the whole "wacky Japan" narrative, there is an argument to be made that such mascots show a real creative verve and an intriguing approach towards marketing uniquely Japanese.