Pet-owners, rejoice!
Japan's most innovative pet products brand Unihabitat has heard your prayers.
The Mewgaroo Hoodie is part cosplay, part pet clothes for owners. It features a unique "snuggle pocket" for your cat (or small dog or other pet) to cuddle up inside while you work or watch TV. There are dangle balls to keep them occupied, plus there are also paw marks on the sleeves and cat ears on the hoodie so an owner can feel at one with their feline friend.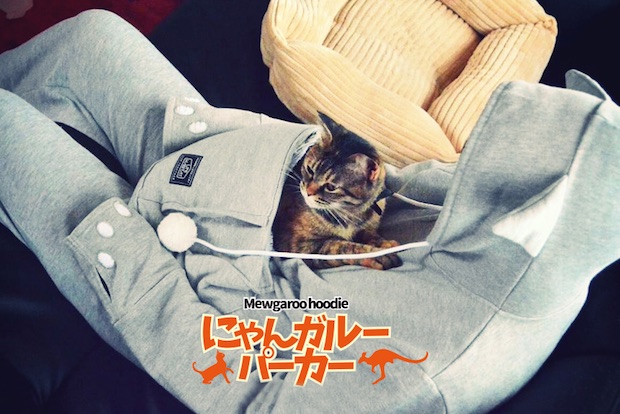 One of the few drawbacks to the original Mewgaroo was that the large size did not have the cat ears (nekomimi).
Well, Unihabitat was perhaps as astonished by the popularity of the Mewgaroo as we were — but sensibly has added more colors and sizes.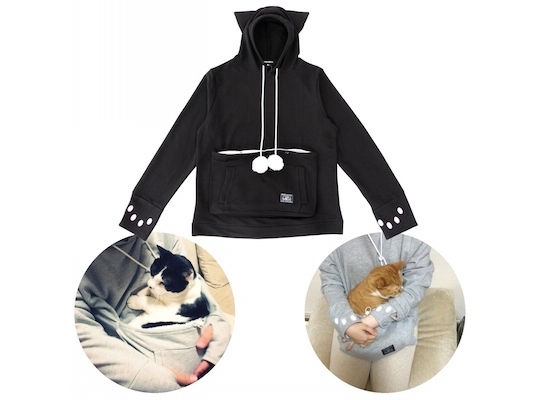 The hoodie now comes in extra large, in addition to the previous medium and large, and all sizes have the cat ears. Even better, there's also black and white hoodies too!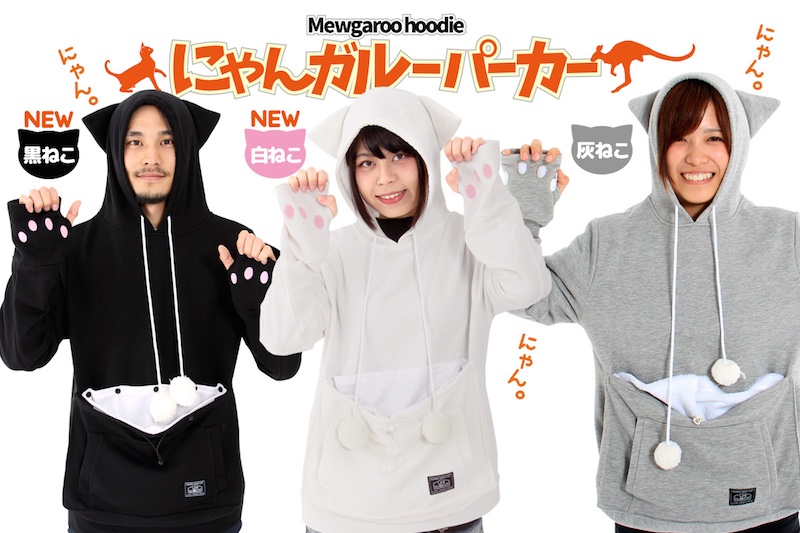 The Mewgaroo Hoodie is available from Japan Trend Shop.