Moff is based in Tokyo but has its sights firmly on the global market. Its wearable smart toy Moff Band was released internationally after a successful Kickstarter campaign in 2014.
Now it has previewed an updated version, which promises to "transform the way you play the classic Pac-Man game".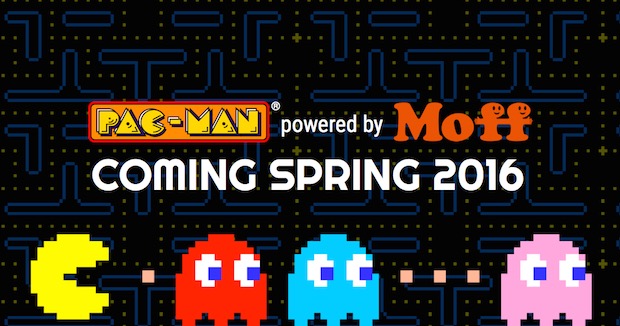 Partnering with Bandai Namco to borrow the Pac-Man video game franchise, CEO Akinori Takahagi recently launched the awkwardly named Pac-Man Powered by Moff at CES 2016 in Las Vegas.
The "gamified fitness app using innovative wearable technology" is set to arrive in spring this year, though details are slim at present.
It's not clear if Pac-Man Powered by Moff will be released only in Japan first or go global straightaway. We'll keep you posted.
Moff is part of a fast-growing new generation of globally minded start-ups using international platforms like CES and South by Southwest to launch innovative digital products. These include H2L and their Unlimited Hand haptic wearable controller, and Shikumi Design's futuristic musical instruments. Another prominent startup, LogBar, though, has attracted controversy and criticism for its marketing for the ili translation device and the quality of its much-hyped Ring product.