The end of the school year is approaching. Every spring a generation departs and another takes their place. A lot of memories are cemented for both students and teachers at this time of year.
One high school principal had a novel and sweet approach to preserving the memories of the kids soon to be leaving his care.
Shinichiro Shimoda (59) is the head of Nankan High School in Kumamoto Prefecture and he wanted to give the 31 students who will be graduating his school in March something unique to remember their days at the school. So he turned them into sculptures.
The students have been re-created into figurines, each one handmade with loving attention to detail. The white clay models stand 15cm tall and replicate the personalities and postures of Shimoda's charges, from their smiling faces to the way they stand.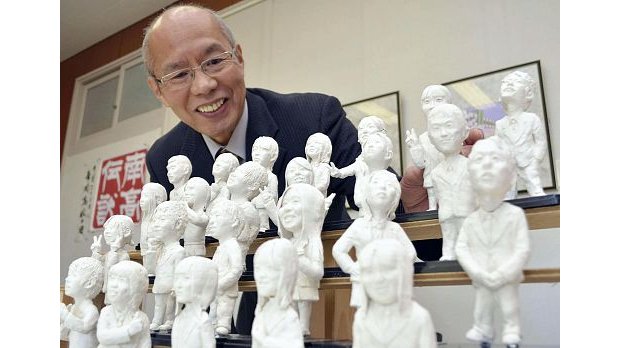 The mini statues currently reside in a display in the principal's office but will be handed over to each student at their graduation ceremony.
Shimoda became head of the high school in 2010 but originally was an art teacher. He previously gave the students sketches in 2011, before upgrading the graduation gifts to busts. This year the students will get a full-body figurine. Shimoda has been working on the sculptures since September last year.
He got the students to pose how they wanted to be immortalized and then took pictures of them from different angles. The figurines themselves are made from clay onto a metal wire frame. Each one took him around 10 hours to complete, which he did in his free time.
Shimoda is actually about to turn 60 and will be retiring at the end of March. So these figures are not only wonderful gifts for the graduating students but are also a rather lovely record of his own legacy.