Top Japanese design studio nendo has designed this coffee mugs for Starbuck's in Japan.
Sold at Starbucks branches throughout Japan, the mugs have a print on the bottom that makes it look like the cup is full of coffee. This means when they are drying or sitting upside down on your kitchen shelf, your cup will still seem brimming with coffee! Just be careful not to get confused over which end to drink from.
They cost 1,200 yen (about $12) and are available in either latte, caramel macchiato or Americano versions.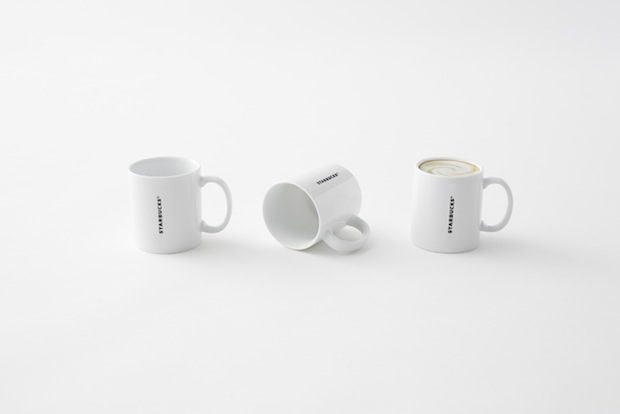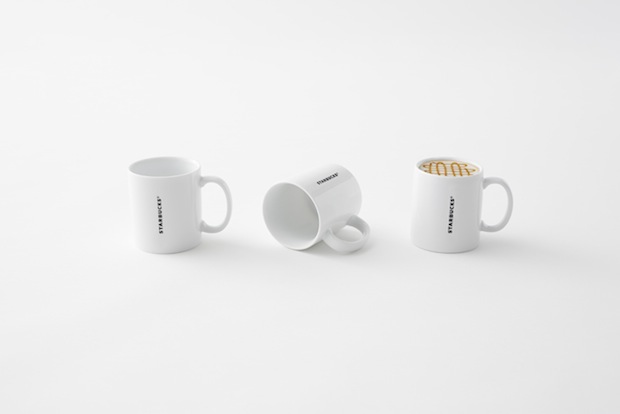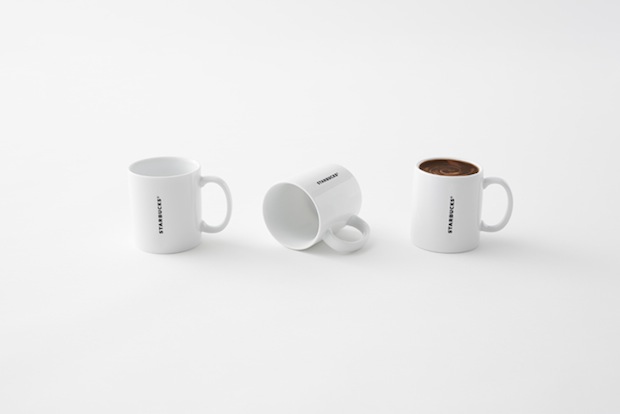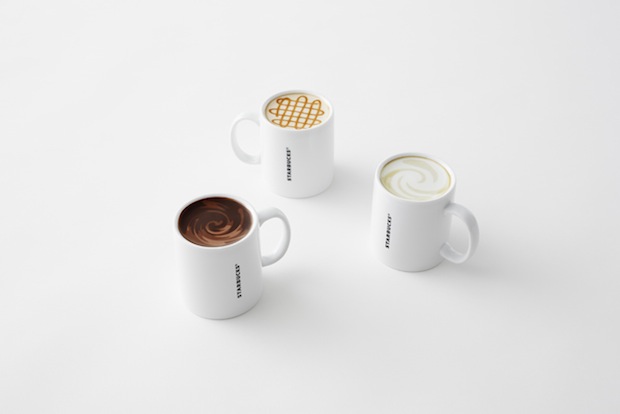 It's not the first time that nendo has worked with Starbucks brand in Japan. In late 2012 it created Starbucks Espresso Journey, a special pop-up shop in Tokyo dedicated to the chain's espresso drinks.
Visitors could learn more about lattes, cappuccinos and cafe mochas in the "library" space. It featured bookshelves with books in nine colors, each corresponding to a different drink.