Artist Asami Kiyokawa, known for her extravagant combination of embroidery and photography, and collaborations with top models and actresses, has got together with Starbucks Japan to create a special Starbucks Card that uses augmented reality.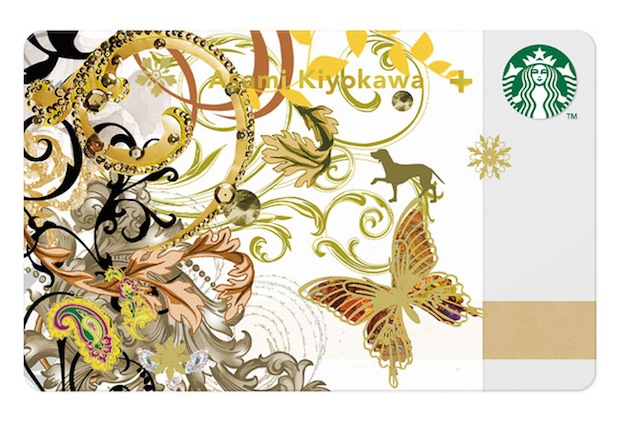 Kiyokawa's design is an unsurprisingly floral effort that features a prominent butterfly motif. By using the smartphone AR app junaio with the card, you can watch as the butterfly comes to life and seems to fly.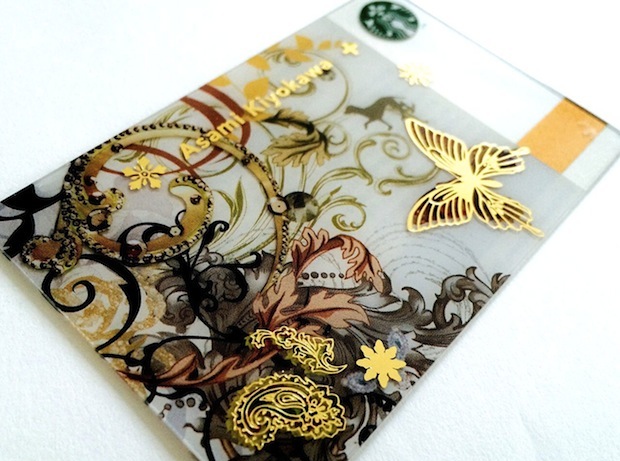 The AR Butterfly Starbucks Card will be popular with female patrons, no doubt, especially those who want to have gold butterflies fluttering around their coffee cups. Users can take pictures of the scenes they create and then share them on social media.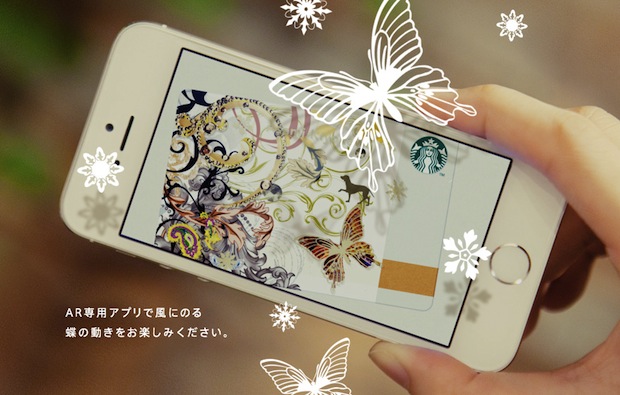 It will be available from most Starbucks outlets around Japan from June 4th as a gift card of ¥1,000 (or more) while stocks last.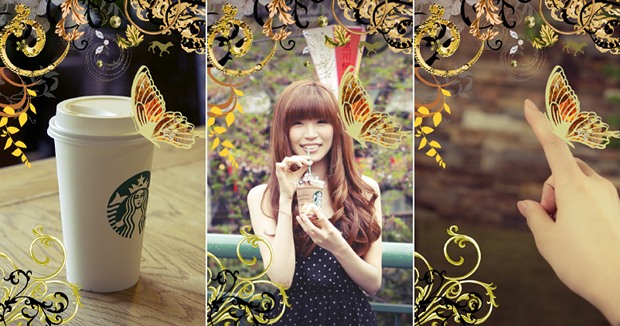 Starbucks is now the second largest coffee shop chain in Japan, present in all but one prefecture. It frequently launches these kinds of campaigns to maintain its brand image in the face of its expansion. These include a collaboration with the studio nendo to create special coffee mugs, a "Japanese crafts" coffee shop in Meguro, and publishing its own "frappuccino fashion" magazine.