If there's one thing you'll notice walking around Tokyo, it's that people are always on the move. At any given moment of the day, no matter where you are in the city, the sidewalks are jammed with people.
Where do Tokyoites get that extra pep in their step? A good, old-fashioned cup of coffee, that's where. Although, I'm not sure old-fashioned is the right term.
Coffee, much like everything else in Japan, comes in every variety imaginable.
An easy choice for Japanese and foreigners alike is Starbucks. We all know the logo, and with just under 1,000 stores in Japan, it's no difficult task finding a Starbucks location. They've even released a Frappuccino Loves Fashion booklet to help plan your outfit that your drink will best accessorize.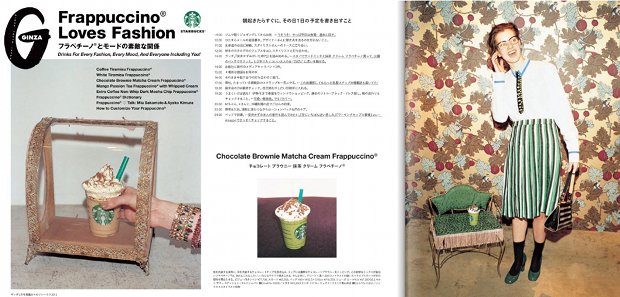 The free booklet is filled with modern-vintage looks inspired by current Frappuccino flavors. It is laid out as a how-to style guide for the fashion-conscious Starbucks customer. If you're feeling a floral print, why not pair it with a Mango Passion Tea Frappuccino to complete the overall look? Taken on surface value, the booklet is fun eye candy while reminding us that Starbucks is for everyone, even those with a sweet tooth.
Perhaps something a little less cookie-cutter is more your style? All you coffee aficionados can breathe a sigh of relief. Hipster coffee spots like Omotesando Koffee, which was originally planned as a one-year pop up in a house, are here to stay in Tokyo. There seems to have been an explosion in recent years in uber-cool third wave coffee joints in Tokyo neighborhoods like Shimokitazawa, Aoyama et al, all supremely curated in their beverages and also the world they present for the Monocle-reading crowds.
There is also a risk that some of this slips into snobbery and self-importance. In the case of, say, Bear Pond Espresso, it has even produced its own book and will not make its signature espresso for patrons who dare to turn up after 2pm, since apparently it is by then "too busy" for the barista to concentrate on his art! Certainly some visitors are not pleased with the "overly precious" and unwelcoming atmosphere of the place.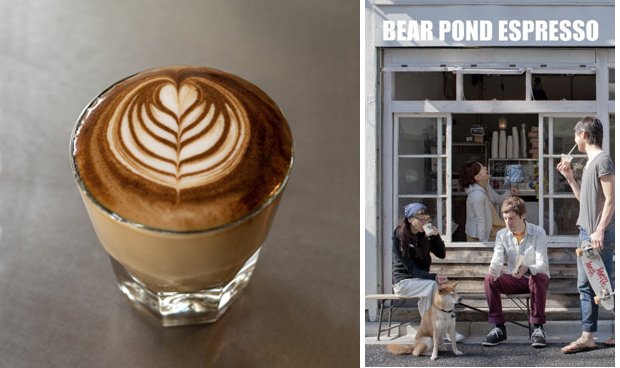 There is a danger of taking yourself too seriously — and a danger partaken not just by the hipster hang-outs. Even Doutor, the most ubiquitous and low-brow of all coffee shop chains in Japan, produced its own piece of navel-gazing literature, Doutor Lovers, with Casa Books, complete with photos by Takashi Homma.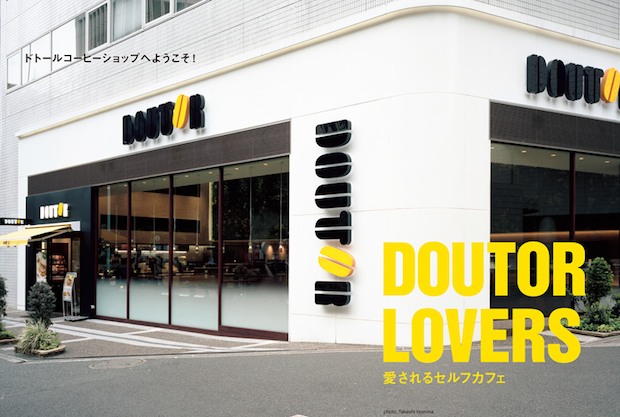 The NY Times recently said that coffee is as Japanese as baseball and beer, given that Japan imports more than 930 million pounds of coffee each year, which is more than France of cafe au lait fame.
But all that coffee is not going into the siphons of exclusive Tokyo coffee shops or even the cheap cups of Doutor et al. Where does a lot of it end up?
It's the old faithful coffee in a can. Now, I know what you're thinking. But, here in Japan, drinking a can of coffee, bought from one of thousands of vending machines that litter the streets, is common practice. To put things in perspective, Georgia Coffee cans are Coca Cola's number-one selling product in Japan. A favorite of busy salarymen, canned coffee (hot or cold, depending on the season) is a quick and cheap solution for that caffeine jolt you need. Extra sugar, no sugar, black, extra creamy… The varieties to choose from are near never-ending. Even Starbucks has its own canned coffee and other drink products that you can get in some convenience stores and vending machines.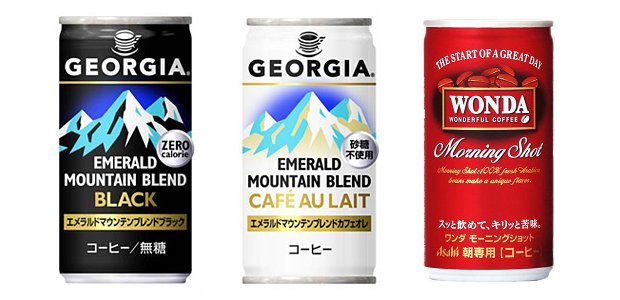 In the sub-cultural Mecca that is Japan, coffee culture is alive and deliciously thriving. Grab a cup (or a can!) and enjoy.