For some years now, the slum areas of Japanese cities like Sanya in Tokyo and Kamagasaki (now officially known as Airin) in Osaka have experienced a curious form of gentrification, led by the rise of cheap accommodation facilities for backpackers.
In a sign that this gentrification has reached new digital levels, Airin now has its own virtual YouTuber.
In "her" videos, Hiyatoi Reiko (Day Laborer Reiko) introduces the so-called "doya" housing and other aspects about the district in ways that even the uninitiated can understand. Despite being a character entirely made by computer graphics, Hiyatoi Reiko's channel has attracted over 30,000 subscribers.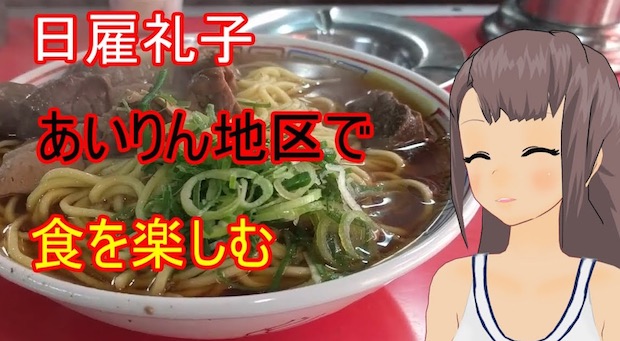 Of course, there is a flesh-and-blood human behind Hiyatoi Reiko and this time it's not a well-meaning government bod, but a 34-year-old man who spent six years as a day laborer and living in the Nishinari ward doya in Osaka. The channel was launched in March 2018, with the first video now having accrued over 90,000 views. Other videos in the channel have garnered over 300,000 and even 400,000 views.
Though the number of day laborers has declined, Nishinari is still home to thousands of the very poorest in Japanese society. They live in cheap dosshouses where lodging is paid by the night. The Yakuza controls much of the slums, including the job market, gambling, and prostitution. In the past, discontent has boiled over into full-scale riots. Activists have been embedded in such areas for decades, though government interventions have been controversial and largely cosmetic (such as renaming Kamagasaki to "Airin").
In addition to the recent encroachment of accommodation geared towards tourists, Hiyatoi Reiko is another example of efforts by advocates and supporters to change the image of Kamagasaki among the general public. It is notable that in "her" videos, the character introduces many positive aspects, such as the places to eat and buy cheap food. With such a project, however, reliance of moe touches can risk infantilizing or overshadowing the social problems of the district — and the need to present genuine solutions to them.