The artist junaida has created a dazzling, beguiling children's book that readers of all ages will love.
Unfolding across 46 pages and designed by Hal Udell, Michi depicts a series of vibrant, sometimes surreal labyrinths and byzantine landscapes, through which the young boy and girl protagonists stoically follow a white path.
Published by Fukuinkan Shoten in December, Michi (meaning "road" or "path") has no text and can be read from left to right or right to left depending on which protagonist you wish to follow first through the mazes.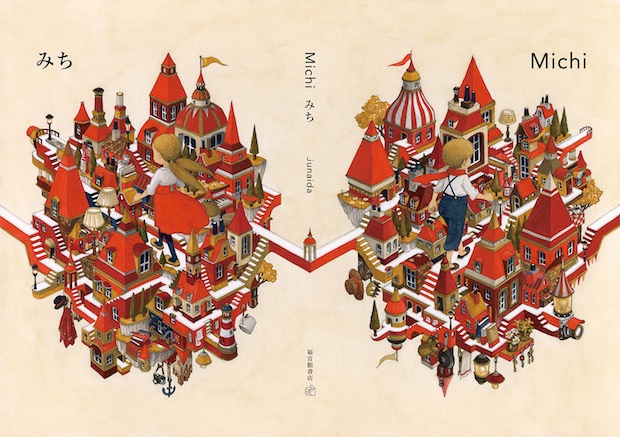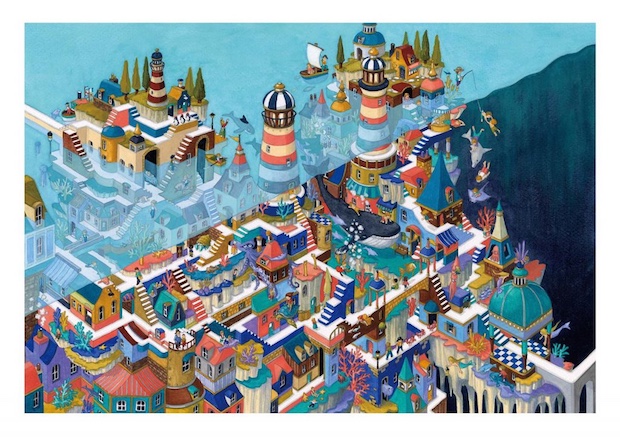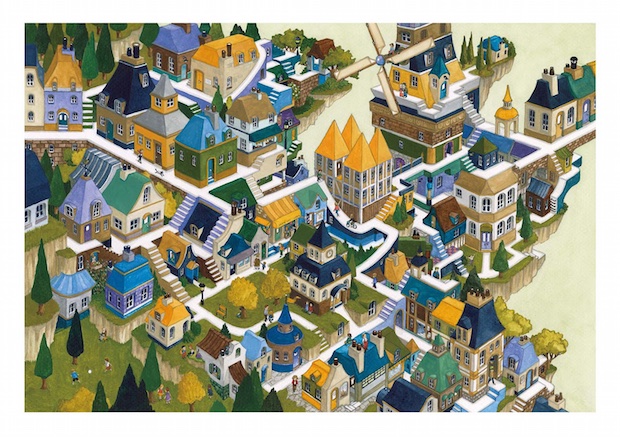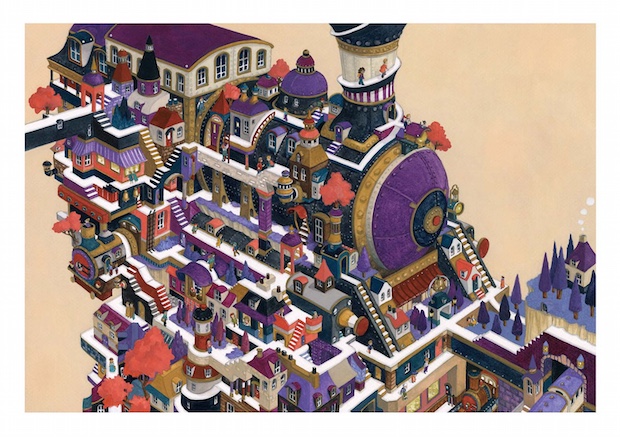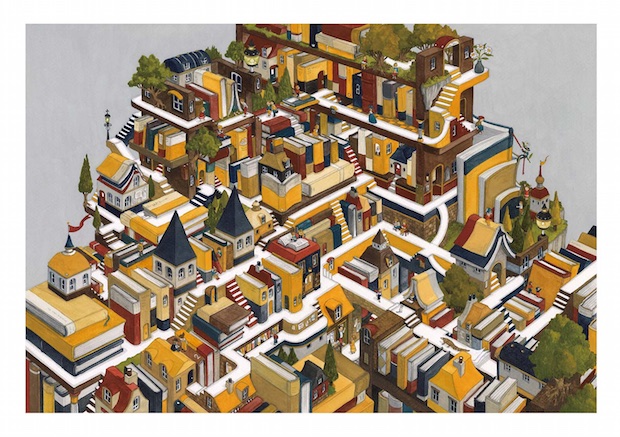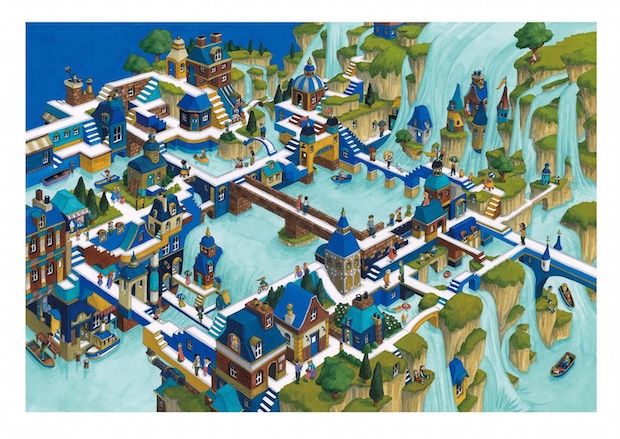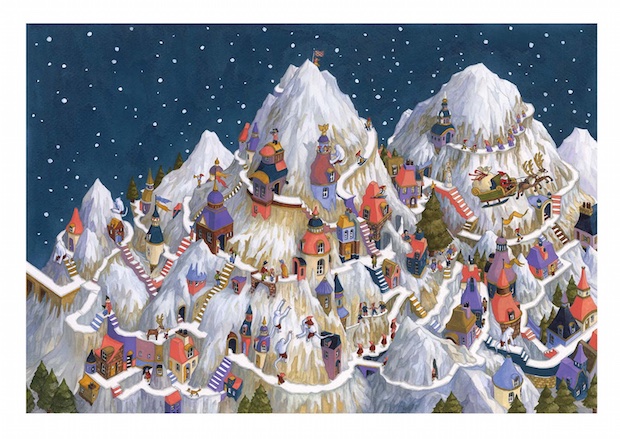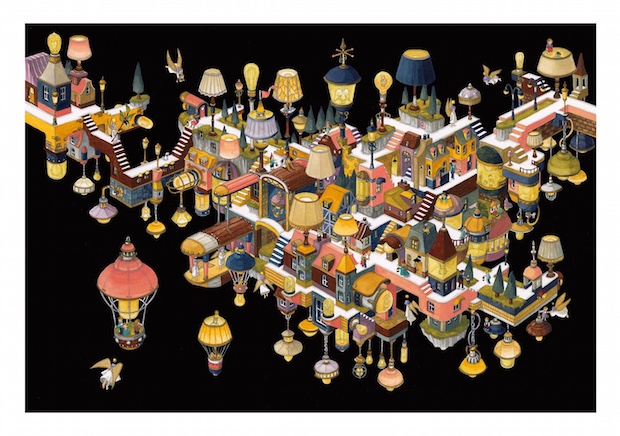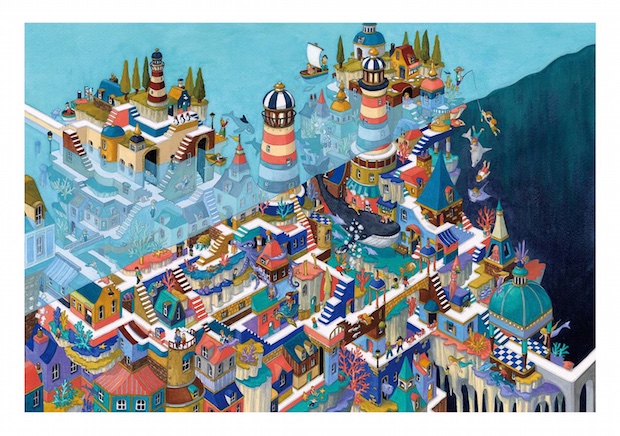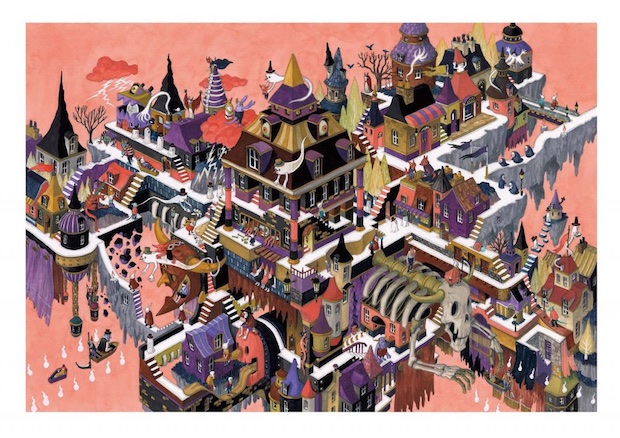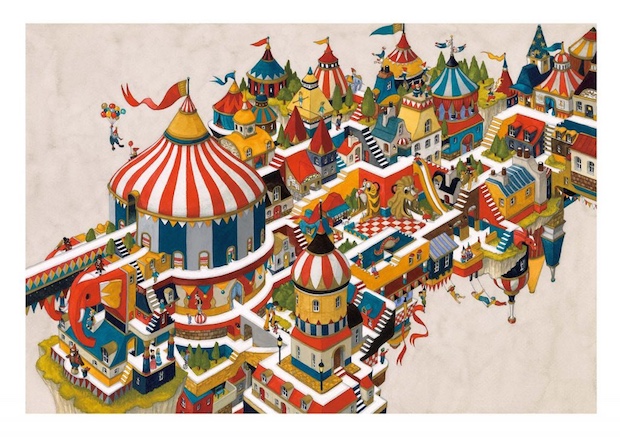 Junaida is a Kyoto-based Japanese artist with several picture books to his name, including The Endless with the Beginningless and Lapis / Motion in Silence. His haunting, beautiful imagery draws on the poetry of Kenji Miyazawa for inspiration. His recent work includes designing covers for the popular Hobonichi Techo planner.