Just when you think you've got a grasp on all the myriad collaborations, tie-ups and spin-offs, along comes some more to confound you.
NTT Docomo's new winter range of phones includes one for the boys and two for the girls.
The latter is not a huge leap, a tie-up with the fashion brand Jill Stuart for the feminine chic ARROWS Kiss F-03E model, which comes with three kinds of "smartphone earrings" so you can create the perfectly aligned mobile phone and apparel look. The second tie-up is with Disney, though they have already long had their own mobile phone range in Japan.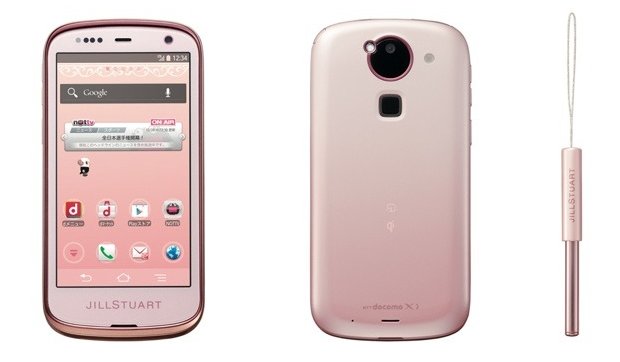 Now for the boys. One Piece, the blockbuster manga and anime franchise that has become a mammoth mainstream sensation in recent years, now has its own One Piece Android smartphone, decorated with the skull and crossbone pirate motifs of the popular characters.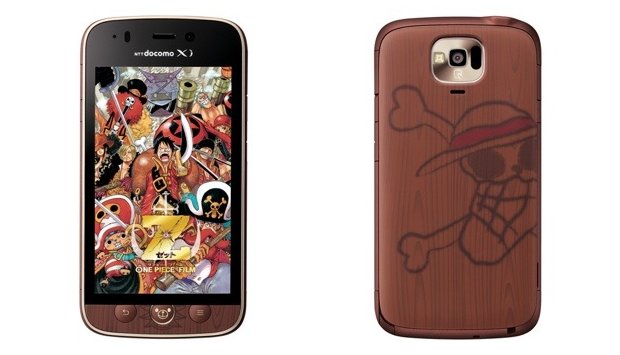 There are also special apps and games installed using the characters from the series, plus you can charge up the phone on a pirate ship cradle (the phone becomes the "sail"). There are even character models included so you can populate your new vessel with your favorite crew members.
After branching out into almost every other kind of money-spinning avenue imaginable, including large-scale art exhibitions, iPad cases and so much more, I guess it was inevitable that the One Piece pirates would get their own handset eventually. Other franchises with large followings like Evangelion and Jojo alrady have mobile phone merchandise available on the market.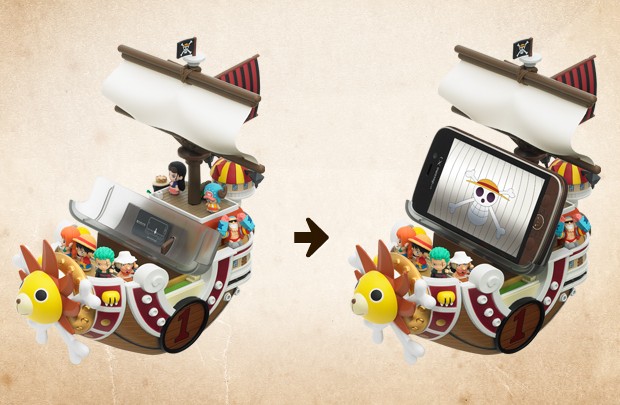 The NTT Docomo smartphones go on sale from December, with the N-02E One Piece model limited to "just" 50,000 units.