Panasonic has announced a new desktop companion robot that has human-like movements and communication skills.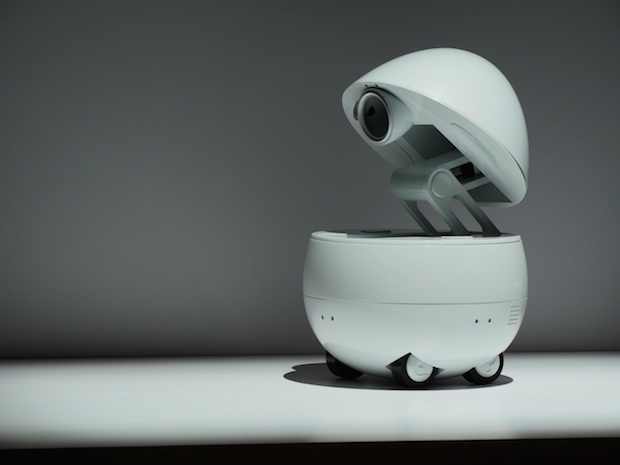 The unnamed concept robot was recently presented at CES2017 in Las Vegas between January 5th and January 8th. It may not look anything like a child but it sounds and converses in English just like one ("totally awesome"), as demonstrated in this official video.
The robot — roughly the size of a standard kitchen countertop blender — is fitted with a cover that gives it the minimal appearance of an egg, though this opens up to reveal a projector on a neck. Wheels allow it to move back and forward as well as up and down with flexible and characterful speed.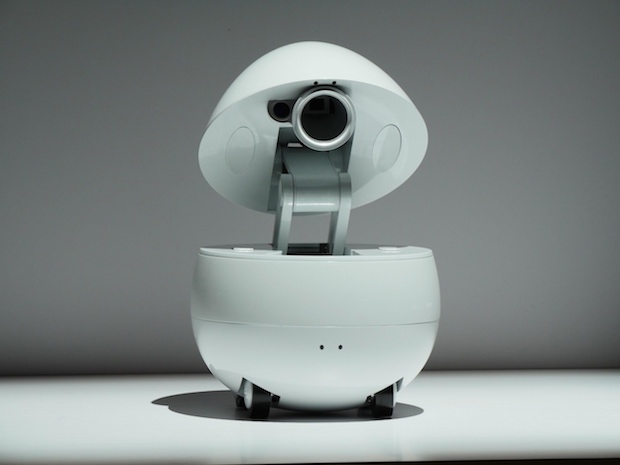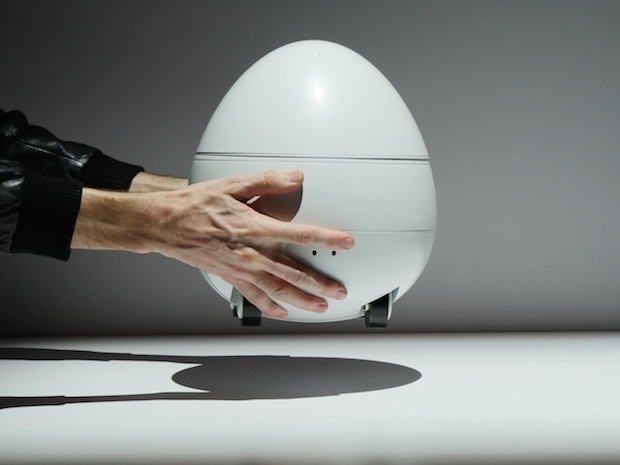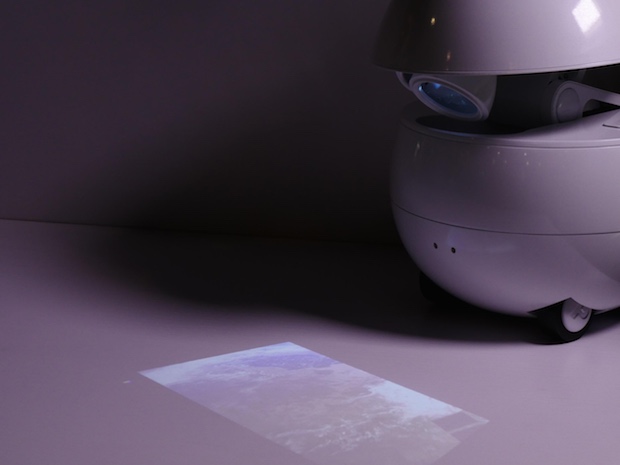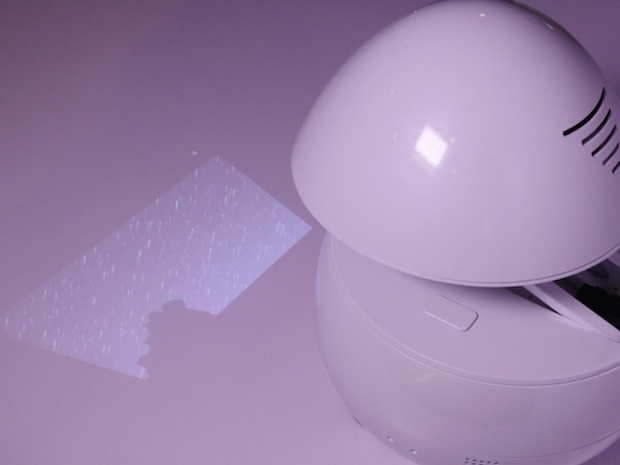 "This test project builds on Panasonic's innovations in robotics including battery and power solutions, vision and sensing, navigation solutions and motion control in a new appealing design. This is Panasonic's latest effort in demonstrating network services in a friendly package, and we are showing this robot at CES as a way of obtaining feedback on its features and functions," said Takahiro Iijima, Director, Panasonic Design Strategy Office in North America.
The interactive communication features harness the robot's WiFi and artificial intelligence-based natural language processing technology. It accesses cloud data so that is could communicate remotely, plus the projector allows it to be used for education or entertainment purposes.
Operating on batteries with a life of approximately 6 hours, the robot also has 8M pixel CMOS camera and five infrared sensors.
No word yet on release dates but the absence of overtly "cute" elements like so many recent Japanese robots suggests it is geared for the global market.