Toyota has announced a new concept car, Concept-i. The name combines the Japanese character for "love" (ai) with the letter "i". As this choice indicates, the car is inspired by the idea that future mobility technology should be intuitive and imbued with human warm.
Designed from the inside out, Toyota Concept-i is an exciting glimpse into a future mobility that is warm, friendly and revolves around you. While we can't predict the future, we can inspire it. So what will our cars look like and how will they function? Will we drive them or will they drive us? That seems to be the question on everyone's mind. Well, we have an idea. Cars are for people who want to go to more places safely and efficiently, and enjoy the thrill of the drive at the same time. We're excited to introduce you to a vision for the car of the future. Toyota Concept-i and its forward-thinking UX hold a mirror up to a future that is warm, friendly, engaging and, most of all, fun. Without further ado, meet Concept-i.
Less of a machine. More of a pal. That's how Toyota bills its new concept car, which centers on "Yui". This is a next-generation user interface inside the car: "a liaison between you, your passengers and your car."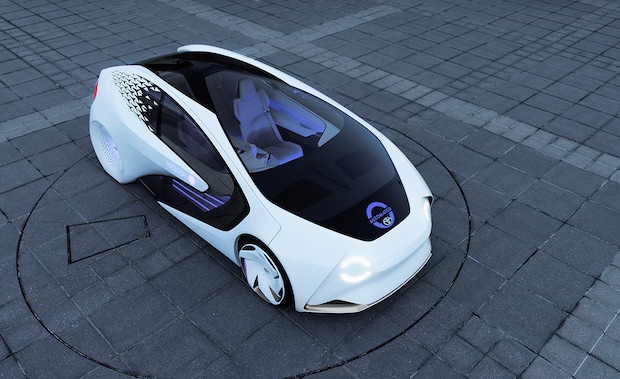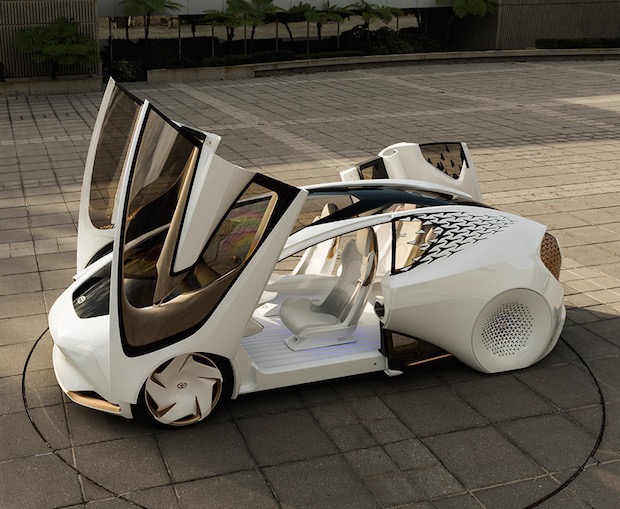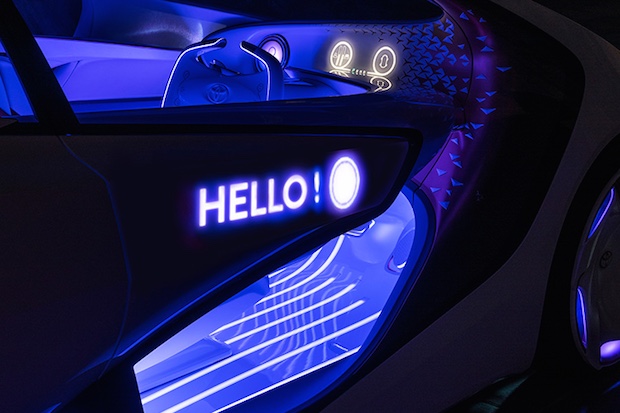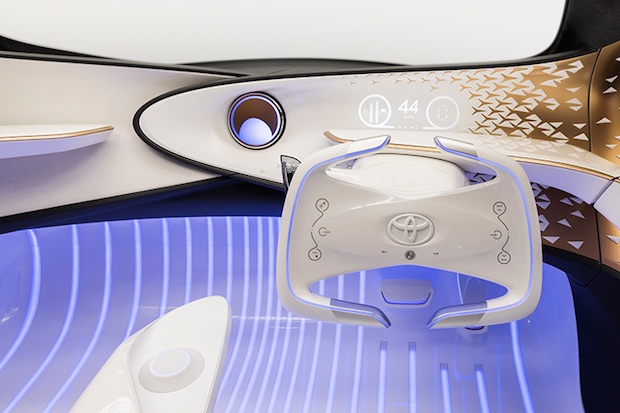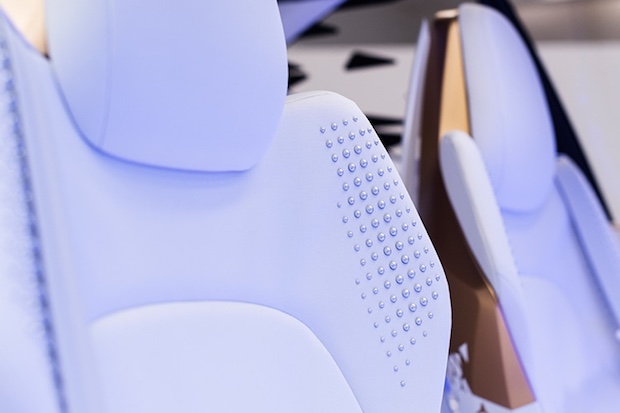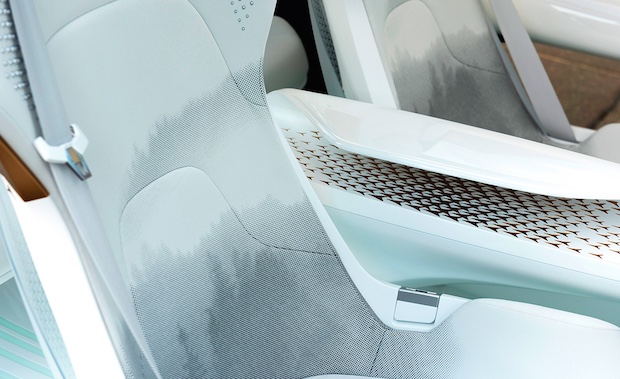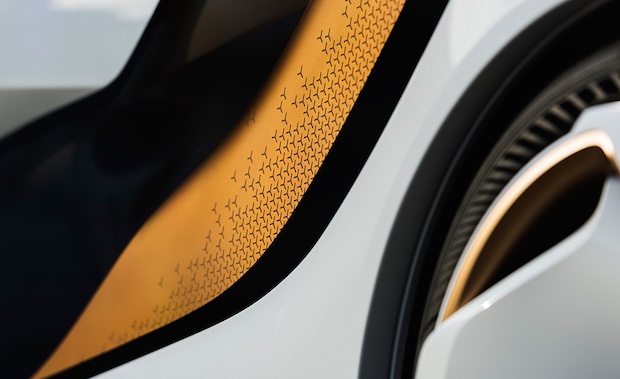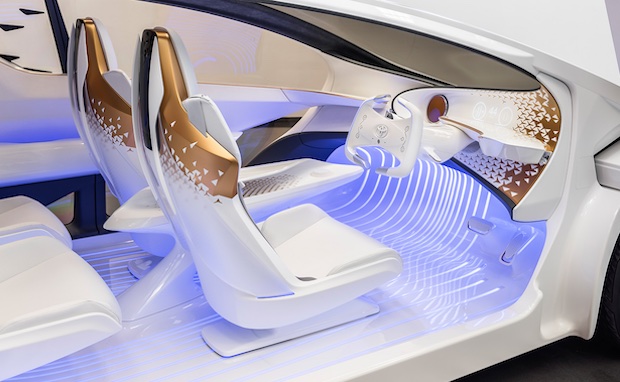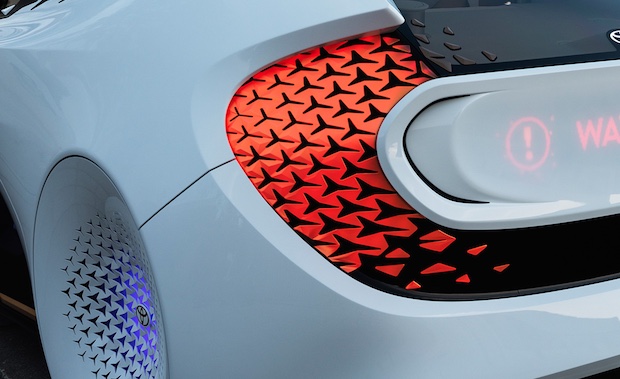 Okay, enough of the PR mumbo-jumbo that accompanies this kinds of major concept car announcements. At the end of the day, Concept-i looks pretty awesome. The vehicle is elegantly sculptural, installed with graphics and lighting that seems to buzz with a futuristic feel. Key to this is the interior, which features a single wide-screen, 3-D, full-color Head-Up Display.
See the design come to life with this time-lapse video.
Designed by CALTY Design Research in Newport Beach, California, the car was announced at 2017 Consumer Electronics Show in Las Vegas on January 4th.
Toyota says that there will be on-road evaluation within the next few years in Japan. Perhaps in time for the Olympics?