When the top 20 releases of the year are dominated by AKB48 or male idol bands from Johnny & Associates, what can a rock band do to stand out? Harness wearable technology.
The band One OK Rock is promoting the release of its latest album "Ambitions" with a wearable technology jacket called the Wearable One OK Rock, which allows the wearer to experience the song "We are" through their body.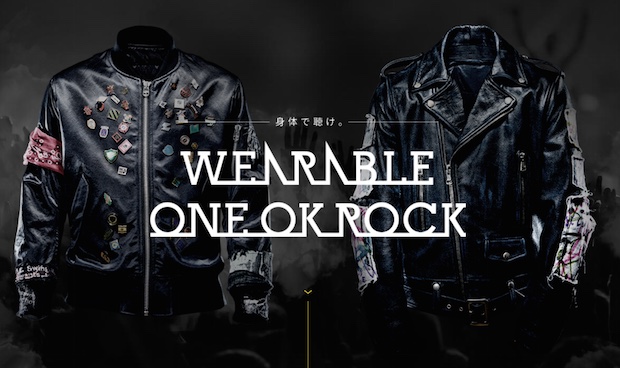 Designed and made by media artist Yoichi Ochiai over the course of 3 months, there are two versions: a leather jacket and MA-1 bomber jacket.
The surprisingly lightweight jackets are embedded with 20 miniature speakers, each emitting a different sound frequency. The song chorus utilizes the entire jacket while the main vocals focuses on speakers in the chest area. The resulting experience feels distinct from listening to music on earphones or regular speakers.
A special preview event took place at Tower Records Shibuya on January 10th-11th, when attendees were able to try the jacket on for themselves. If the response from the public (and sales) is good, we can surely expect similar kinds of wearable promos in the future.