Hitachi has announced a new humanoid robot EMIEW3, set for production in 2018.
With a name inspired not by the similar-sounding bird but rather the word "excellent", EMIEW3 enhances the technology and design of the previous two models in this robot series first presented in 2005.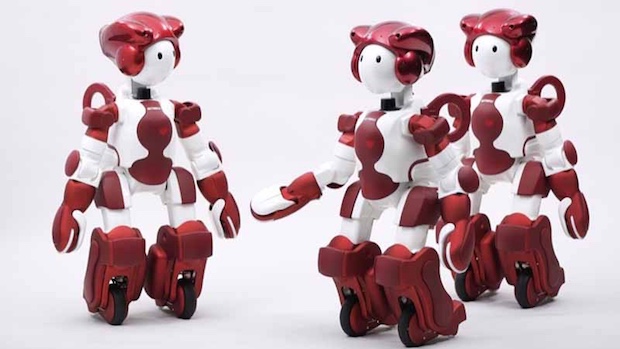 Featuring 14 microphones around its face and sensors that allow it to communicate with human partners in multiple languages, EMIEW3 connects to a cloud to offer traffic guidance and other information.
Falling into that cute-yet-useful customer service category that Softbank's Pepper is also attempting to monopolize, the 15kg (33 lbs), 90cm (3 ft) robot can move fast (keeping pace with human walking speed) and also stand up by itself if it happens to fall over. It knows to slow down at a corner and avoid collisions, and can also cope with differences in surface height.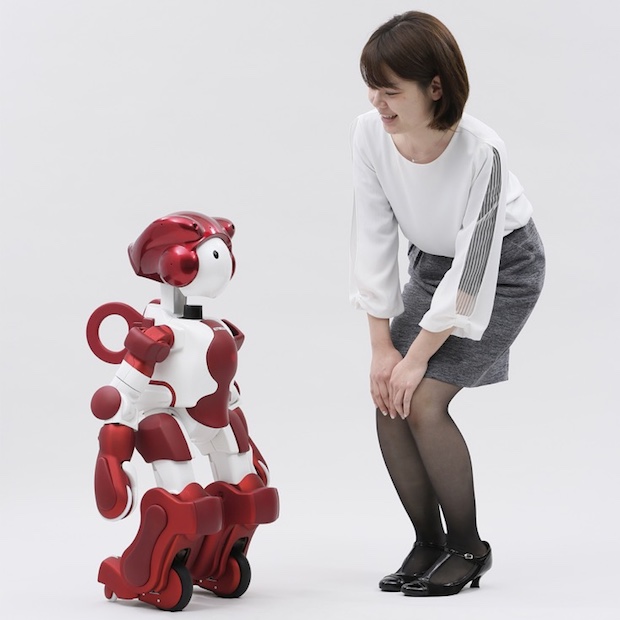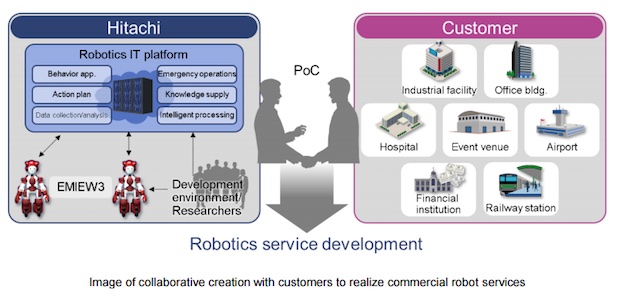 Perhaps smartest of all, it can tell when someone nearby looks lost or like they need some assistance, and will then take the initiative to approach and engage them in conversation. The friendly, red humanoid robot resembles a young boy and also bears the hallmarks of Osamu Tezuka's Astro Boy.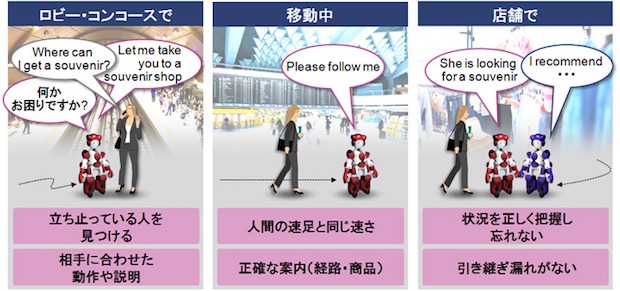 One day this little fellow might well be guiding tourists around the warren that is Shinjuku Station during the 2020 Olympics, or perhaps helping you find that obscure cable in the electronics store.