Pass the Baton has opened a new designer thrift store in the heart of Kyoto.
Located a short walk from Shijo Station in Gion, the old part of Kyoto, inside a 120-year-old wooden machiya (townhouse), the new store sits in a charming spot by the Shirakawa river.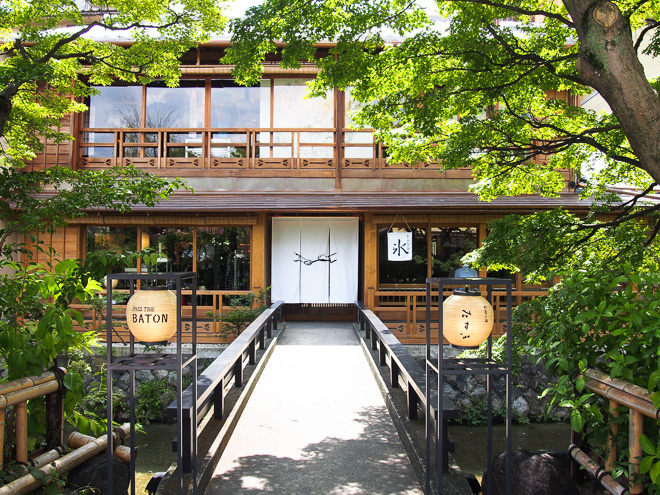 Pass the Baton was founded by Masamichi Toyama and its boutiques — including the new Kyoto one — are designed by acclaimed Tokyo studio Wonderwall's Masamichi Katayama.
It already has two Tokyo locations — Omotesando and Marunouchi — both the most exclusive real estate in the city. Cheap old tat this ain't!
The new Gion store is understandably going for a more crafts and traditions vibe. Items for sale include wooden cutlery, tea canisters, and chopstick holders.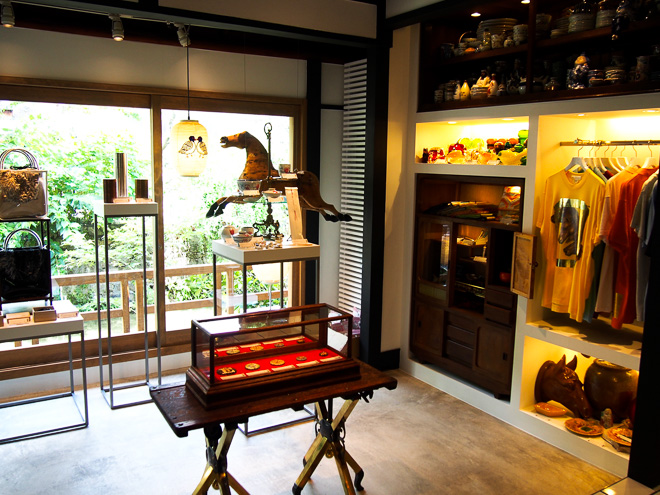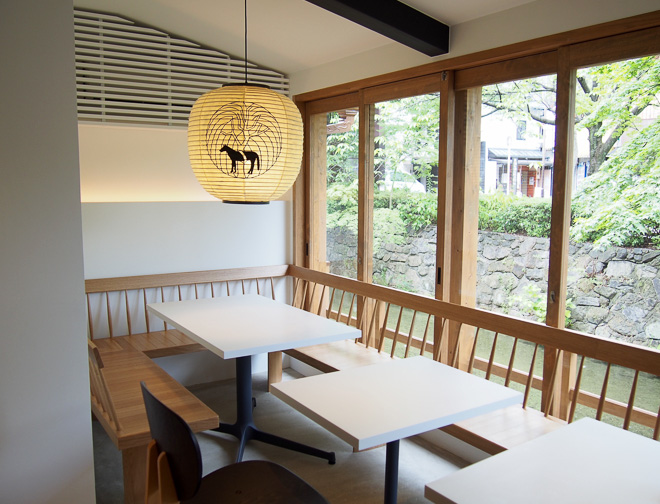 While for much of the post-war period, Japan was obsessed with only having things that were new — from clothes to houses and public facilities — that attitude is slowly changing as the Bubble-era mentality fully disappears and also after prices rose recently with the hike in consumption tax.
The empty houses problem, chronic in certain regions of Japan, is being addressed by some through renovation rather than replacement, while the "shutter town" abandoned shop streets have been tackled through art projects that transform former shops into installations.
Koenji and Shimokitazawa certainly have a vibrant thrift culture, including books, furniture and music alongside fashion, but it wasn't until Pass the Baton came along 6 years ago that a new concept of secondhand goods (called "recycle shops" in Japan) really took hold. In a nutshell, old was… new. No longer just somewhere poorer people went to pick up an old household appliance, thrift store merchandise can be exclusive and highly desirable.
In fact, Japanese fashionistas have always loved European vintage clothing, so Pass the Baton found its niche perfectly.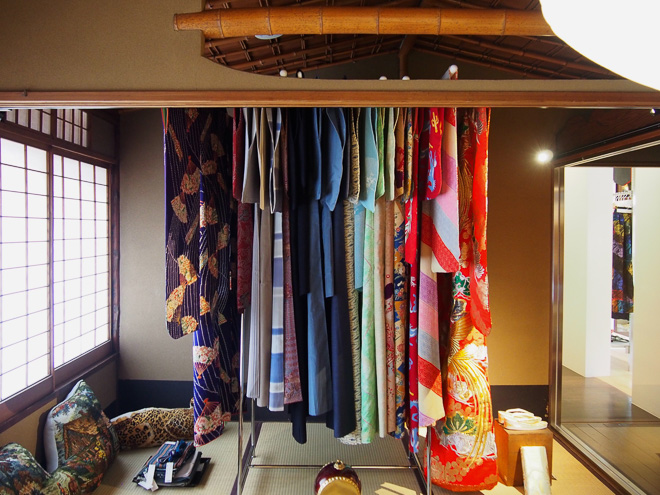 Toyama harnesses a brilliant network of celebrities. As the name suggests, Pass the Baton is all about passing on an item. So people — some famous, some not — contribute items with personal messages and photos. You buy it and take on the item and its accumulated life.
In terms of business model, the main competitors are Japan's bustling online auctions, where items can be sold on for a lot of money. But Pass the Baton succeeds through its more stylized and curated touch. The original owners get a 50/50 consignment but it is the sheer range of quality, sometimes eccentric items that keeps on bringing in custom (along with snappy dresser Toyama's formidable media savvy). The result is a veritable smorgasbord of knick-knacks, clothes, ornaments, and the indefinable.
In Kyoto, this looks set to be more traditional in tone. There is also a cafe inside the store so you can enjoy a relaxed view of the river and the vintage items.
Pass the Baton Kyoto Gion
77-6, 103-2 Sueyoshicho, Higashiyama-ku, Kyoto