Japan can often seem like a bookstore fan's dream come true.
From T-Site in Daikanyama and Shonan to hipster faves like B&B (Beer and Book) in Shimokitazawa, the city is full of unusual and stylish bookshops.
Now that "B&B" has evolved to "book and bed".
Book and Bed Tokyo opens in September 2015 in Ikebukuro.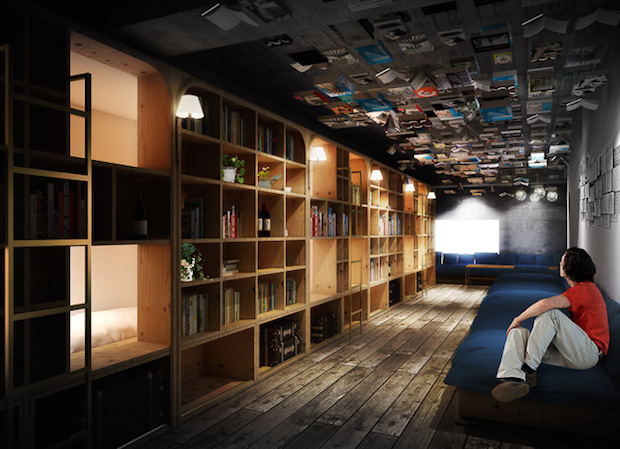 It is designed by Suppose Design Office (Makoto Tanijiri and Ai Yoshida) and with book selections by Shibuya Publishing & Booksellers, who, along with Yoshitaka Haba of BACH, have been leaders of the Tokyo bookshop boom. A model room showcase of the hotel will be on display at the Shibya Publishing & Booksellers store from July 13th to July 25th.
Press materials say the hotel is aimed at foreign tourists.
Located one minute from Ikebukuro's West Exit, guests can sleep literally between (and perhaps even on) the shelves.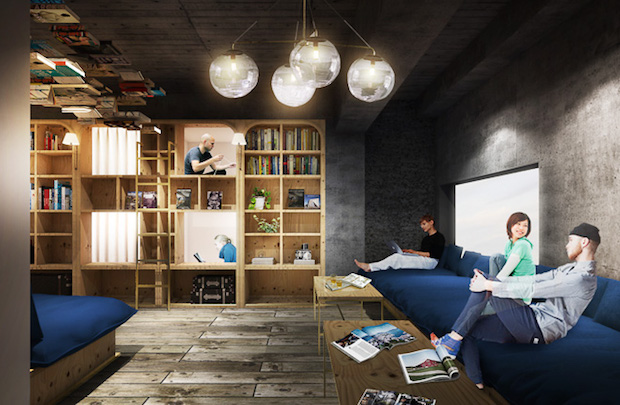 As Spoon & Tamago points out, though:
It's unclear, however, whether there will be individual rooms. The renderings appear to have communal beds, which would be a deal-breaker for us.
This means the "hotel" may well be more like a "hostel". No word on rates either, though, since it's located in Ikebukuro as opposed to, say, Marunouchi or Shibuya, we assume a stay at Book and Bed Tokyo won't be too pricy.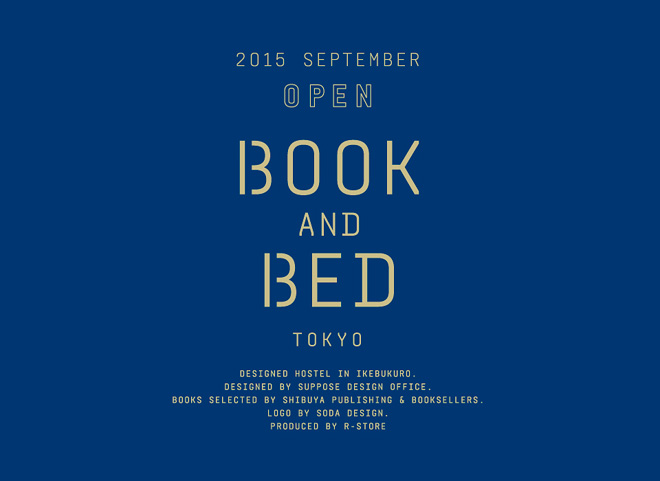 Junkudo tried something similar in late 2014 with a special "overnight stay" service at one branch in central Tokyo. It was a success and likely inspired the new Ikebukuro venue.
Last year, the crowd-funded Mori no Tosho Shitsu opened in Shibuya as Tokyo's first book and beer library. It also held a silent disco event earlier in the year.
We've seen other retail outlets cater towards bibliographic tastes, including Sonia Rykiel.