Pink Tokyo starts today, Japan's first major adult expo. Despite a name which might be mistaken for a gay parade event at first glance (pinku in Japanese always implies porn, as in pinku eiga), this is a decidedly heterosexual event… and what an event it is!
Featuring showcases of adult industry products, appearances by both male and female performers from Japan's booming porn world, as well as a host of "Gravure idol" models, we are also very excited about the "Eroticism Art Exhibition" section that promises to introduce erotic artworks.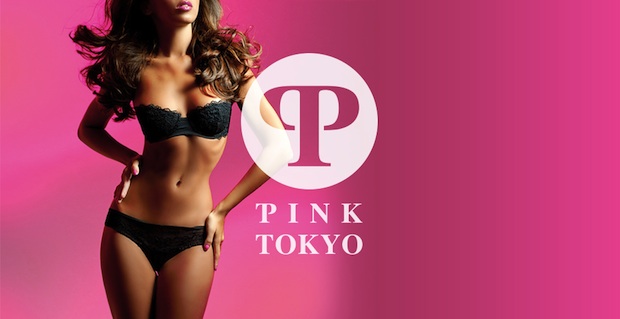 The concept behind Pink Tokyo is "a robust adult/'sexy' industry will invigorate adults and energize Japan". We couldn't agree more. Forget "cool Japan". How about "hot Japan"? After all, this is the country that gave the world Orient Industry — sex dolls so realistic that even Lady Gaga got one made in her image — and Tenga, the most stylish sex toys we've ever seen.
It is often said that Japan has proportionately the largest porn industry in the world. With the 2020 Olympics approaching, there are various rumors flying around that Tokyo will try to introduce regulations to try to clean up areas like Kabukicho or the very generous selection of porn rags you can find in any convenience store.
But, as Pink Tokyo, say, there is "no need to hide. Concealing what it means to be adult leads to misunderstandings for children." This is the adult industry fighting back against the threat of government encroachment in an extravaganza that celebrates adulthood. "By bringing a breath of fresh air to society, we aim to cultivate a free and sophisticated industry and raise the industry's status."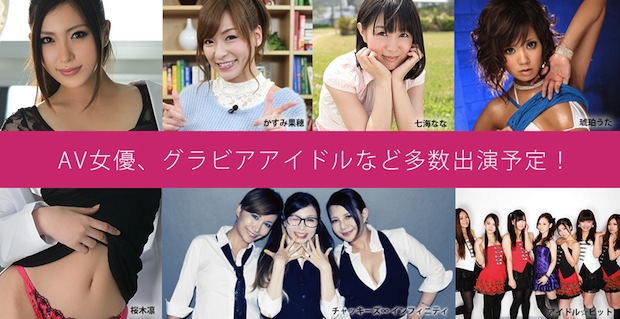 While there are many major adult expos overseas, Japan, despite the scale of its porn business (not to mention the immensely visible sex industry), has never had a fully comparable event on a regular basis. There have been large adult events before. We still have fond memories of Adult Treasure Expo AET at Makuhari Messe in 2007, where Tenga debuted its Flip Hole sex toy, which went on to be a mega hit worldwide. Tenga itself has organized many other events in the years since, including art exhibitions and even music nights at the club Womb in Shibuya.
If the promo video is anything to go by, Pink Tokyo is set to chase and kidnap slightly overweight salaryman, and rescue them from their dull lives!
Pink Tokyo starts today and runs until Sunday March 2nd and is open to the general public.
Organizers are expecting 30,000 visitors over the three days at the Differ Ariake venue in Odaiba. Tickets on the door cost ¥3,000; you can get a discounted "couples' ticket" (i.e. a boy and a girl) for ¥5,000.