Experience Doraemon in virtual reality. That's the irresistible idea behind Bandai Namco's Doraemon VR attraction.
The manga and anime character Doraemon is famous for having an "Anywhere Door" that can take you to another location in time and space.
We would all love to have such a tool and now you can — virtually, at least. After all, a virtual reality headset is almost like an Anywhere Door, in that it opens up whole new worlds to the wearer. And you don't need to be a robotic cat to use it.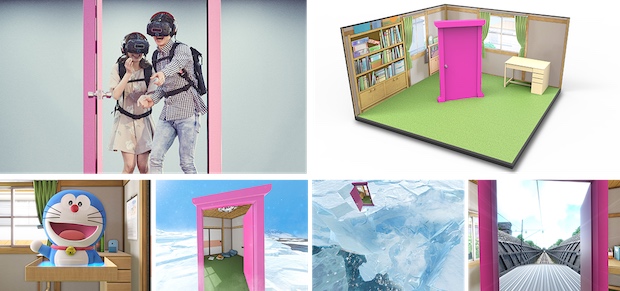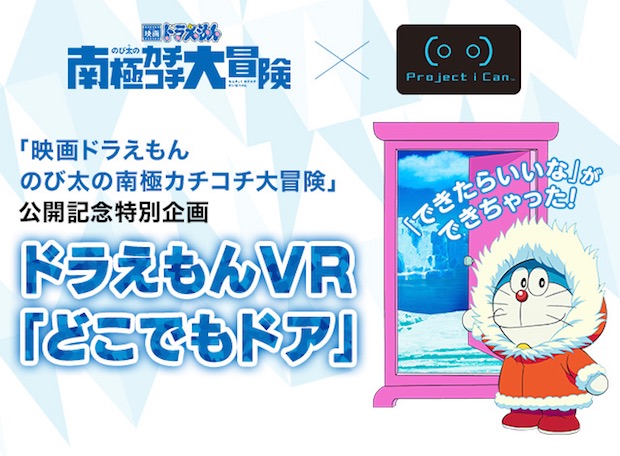 Capitalizing on this concept, Bandai Namco has set up a Doraemon VR at Tokyo Solamachi (a commercial facility attached to Tokyo Skytree), offering 10-minute experiences from February 20th to April 14th. Even if you're not a Doraemon fan per se, the appeal of the virtual experience of opening a door and jumping to another location is clearly universal.
Bandai Namco's Project i Can is a series of VR services, which started with the opening of VR Zone, an entire virtual reality gaming facility in the bay area. It is just one of a bevy of virtual reality services and projects that have exploded in Japan since the availability of affordable headsets became widespread.
The attraction is a tie-up to promote the March release of Doraemon the Movie 2017: Nobita's Great Adventure in the Antarctic Kachi Kochi.