Have a meeting online but no time to do your makeup? No problem with this technology.
Telecommuting has yet to catch on in Japan, where logging long hours at the office by your physical presence, regardless of your work efficiency, is still required at many corporations.
Shiseido is trying help Japan change its work ethic and make life easier for female teleworkers through a new cosmetic technology called TeleBeauty.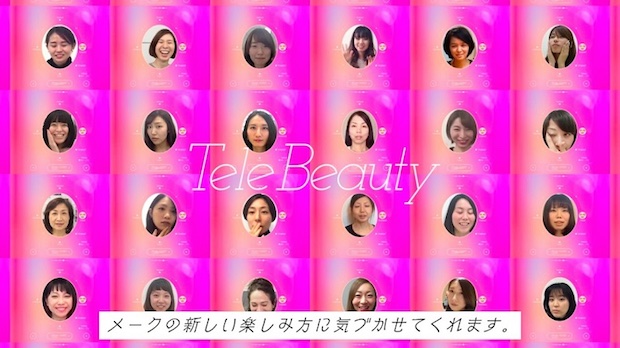 TeleBeauty can apply virtual makeup to teleworkers' faces during a live video conference.
The app scans your face and then adjusts the color of the image to match the tone of the user's skin. It can also blur out pores and blemishes, and even apply rouge and lipstick.

There is a choice of four different makeup patterns (natural, trend, cool or feminine), and skin complexion and color can be adjusted.
TeleBeauty is currently being tested with 100 female employees at Microsoft's Japan offices as a Skype for Businesss app.
If it's a success, the app may be rolled out commercially in 2017.
It might well be the oldest makeup company in the world but Shiseido does not rest on its laurels. The manufacturer is often developing new technological applications for the beauty industry. Previous projects include a digital makeup mirror unit for in-store samples as well as an app that determines the quality of your smile.
However, Shiseido recently ran into trouble over one of its commercials. The expensive ad for InteGrate starred Nana Komatsu, Hikari Mori, and Kaho, but has been pulled by the makeup giant after netizens complained it "sexually harassed" women.