Shiseido has teamed up with photographer and film director Mika Ninagawa to make a Tsubaki-themed public bathhouse.
The Tsubaki-yu celebrates the tenth anniversary of the Tsubaki haircare brand and is open from February 11th to March 31st at a sento in Oshiage, near the Tokyo Skytree.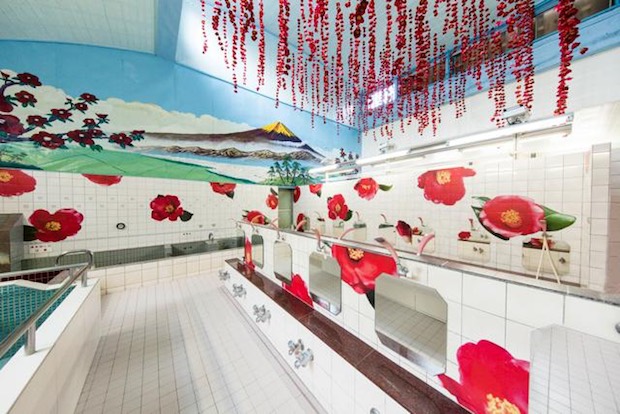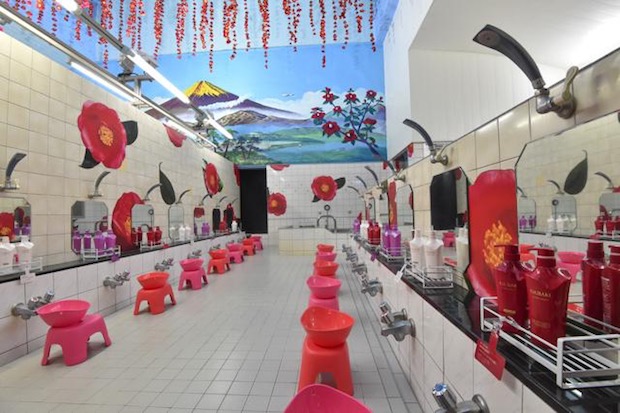 The Daikoku-yu bathhouse has been converted into a host of vibrant camellia (tsubaki), from the lockers to the lobby. There are special sets of Tsubaki products on display, and naturally the washing amenities in the baths are also selected from the Tsubaki range. In all but name, this is a pop-up store in a bathhouse.
It doesn't seem like you can use the bathhouse for its primary purpose — bathing — during the exhibition, though since most Tokyoites now have decent bathing facilities at home or prefer to visit "super spas" than tradition sento bathhouses, people will likely prefer the spectacle.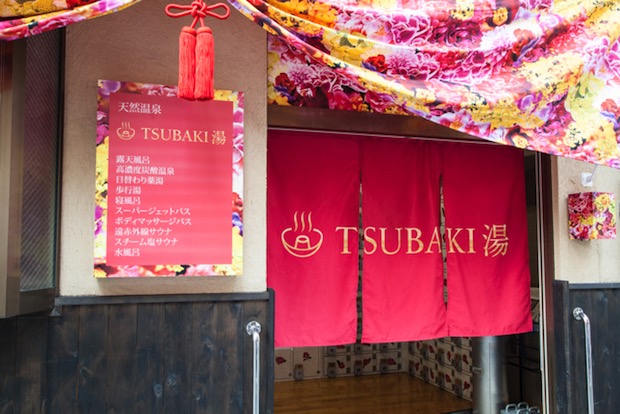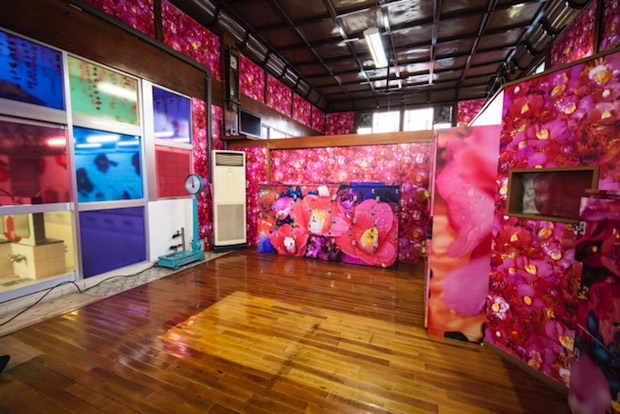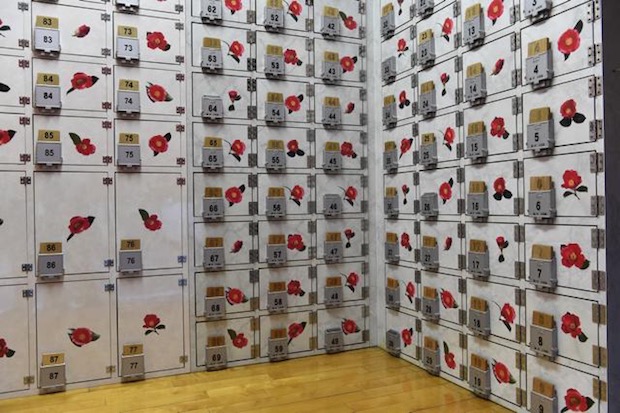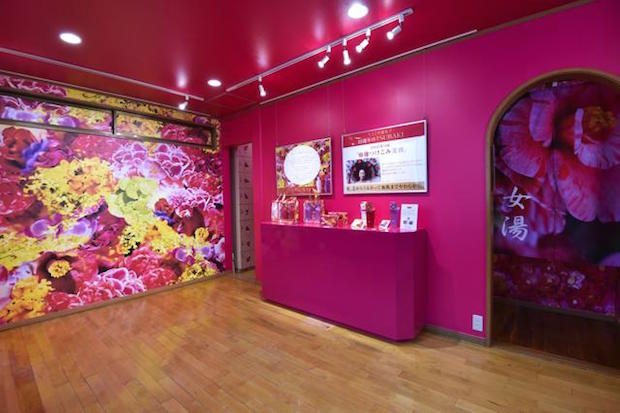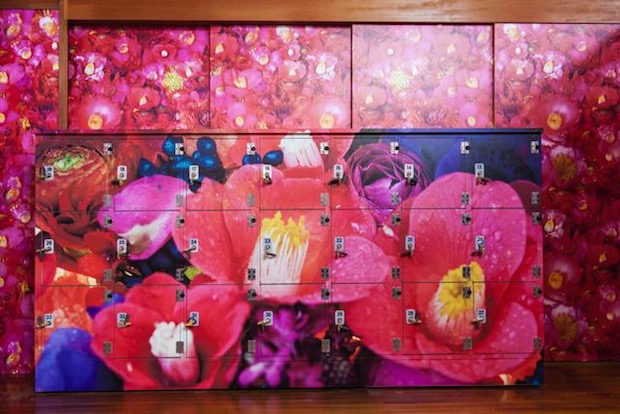 In the past, Japan's bathhouses have housed music events and art exhibitions, and murals and tile art — especially Mt Fuji — is a common sight. The Daikoku-yu also has permanent Fuji wall art.
Images via Harajuku Kawaii Style