Shiseido has developed an app that determines the quality of a smile.
Shiseido is testing the software on 5,000 JAL flight attendants between July and September. The level of the female attendants' smiles will be judged by the app on a tablet device, deciding if their smiles are too unemotional or have the ability to light up a room. JAL has not announced if its flight attendants will be demoted or penalized for lacking perceived smile quality.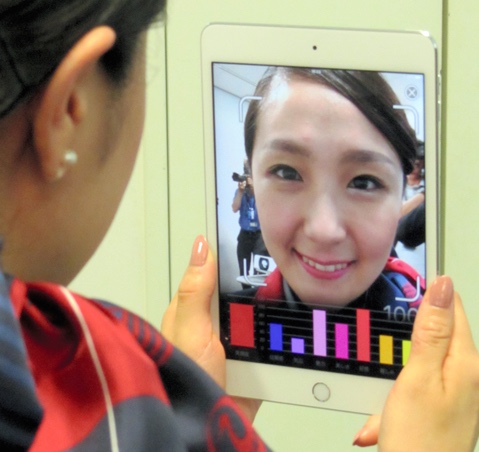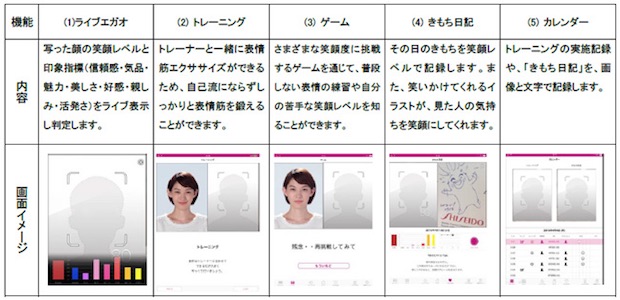 According to the Asahi Shimbun, "the app can assess the degree of an individual's smile on a scale from zero percent, which represents a bland expression, to 120 percent, which means a big smile."
It uses facial-recognition technology developed by KART (Koozyt AR Technology) and Sony.
The app can analyze the impression that a smile would have on others using seven characteristics, including "a feeling of trust," "elegance" and "affinity," thereby allowing users to learn to use a type of smile depending on the situation.

The app also includes features that record the degree of a smile on a daily basis and help train a user's facial muscles.
After this three-month trail, Shiseido hopes to offer the currently untitled app commercially in 2017. The marketing potential for this seems to be the customer service and hospitality industries, though individual users can also benefit from it. The app allows the user to track and record their smiles, and help in training the user to have a "better" smile.
Since 2008, Shiseido has also been organizing "smile lectures" based on its years of research into the importance of smiling. It runs them 3-5 times a year, reaching around 6,000 participants until now.
But is this taking omotenashi too far?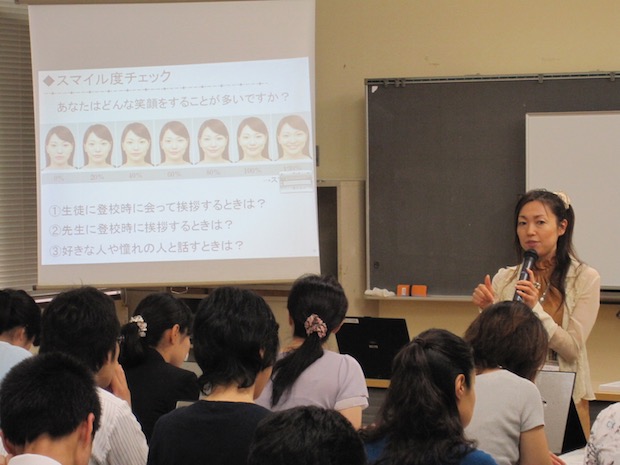 It may well be a cosmetics company but Shiseido's projects are more wide-reaching and ambitious than just mascara and lipstick. It previously developed a "digital cosmetic mirror" device that lets you try on makeup virtually, and the brand also runs a contemporary art gallery in Ginza, Tokyo.
Of course, Japanese beauty brands also offer more rudimentary ways to improve your smile.