Though this may sound just like another of those "Wacky Japan" stories, there's something more tender and profound at work here.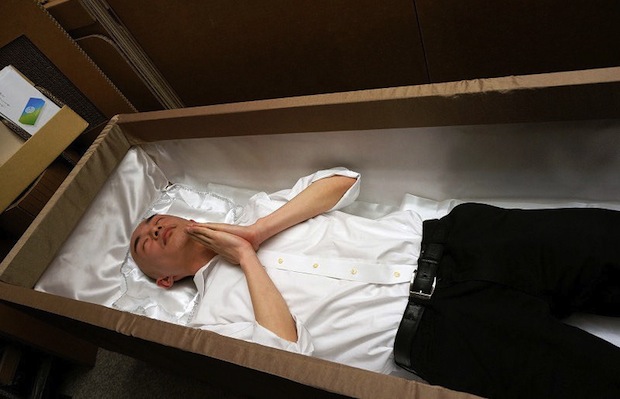 With its chronically aging population and declining birth rate, the Japanese are facing their own mortality at unprecedented levels. The Tohoku disaster in 2011 also did much to remind the population that mass tragedy can strike at any time. Death is a new normal.
From novel "professions" such as the people who are hired to go in and clean up the homes of old people who have died alone, their bodies neglected for weeks (and with that, the inevitable mess in their domicile), to the popularity of films like Academy Award-winner Okuribito (Departures) (2008), death has entered a new era in Japan. One of the best films I have seen in recent years was the touching documentary Ending Note (Death of a Japanese Salesman) (2011), where a daughter chronicled the terminal cancer of her regular salaryman father with an utter lack of mawkishness.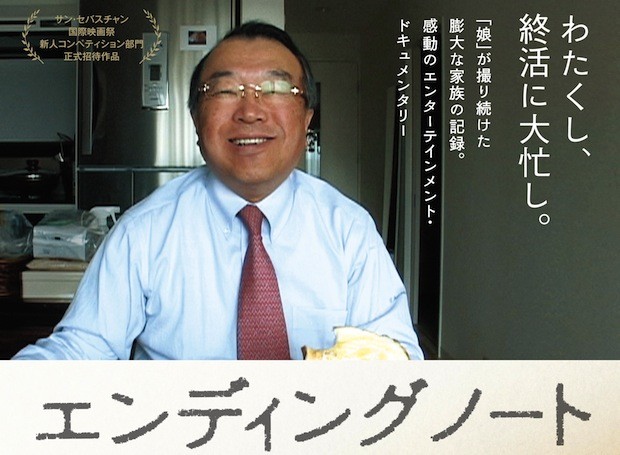 Japanese undertakers are set to benefit, of course. They are among the most expensive in the world, in part because there are lots of traditions surrounding Japanese Buddhist funerals and mourning relatives are not likely to negotiate on prices or look around for alternatives. The undertakers have a monopoly.
This is starting to change as people feel poorer due to decades of recession and because of, well, competition — more people are dying: Supply and demand at its most poignant. For example, Aeon, Japan's largest retail group, have started to offer lower cost funerals for smaller scale gatherings.
This new trend for all things "mortal" has been called shukatsu since around 2009, the idea of preparing for the end (the word is a play on a different shukatsu, meaning to hunt for a job). There are the requisite cash-ins on the trend: The Shukatsu Manual was published in 2010 and a manga, Shukatsu, in 2011.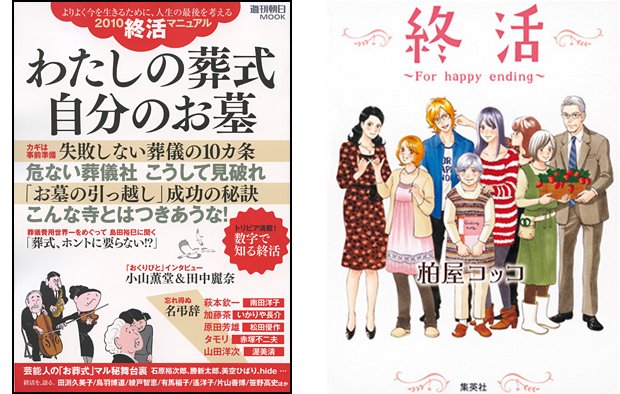 Since now less and less children live with their families (single households are set to reach forty percent by 2030), older people are starting to plan ahead, which includes organizing their own funerals.
Another example is the vogue for "coffin experiences", which Nikkei Trendy published a big report on recently. Such an experience was previously featured in the bestseller by Jinichi Nakamura in 2009, the doctor who has written a lot about cancer and preparing for death.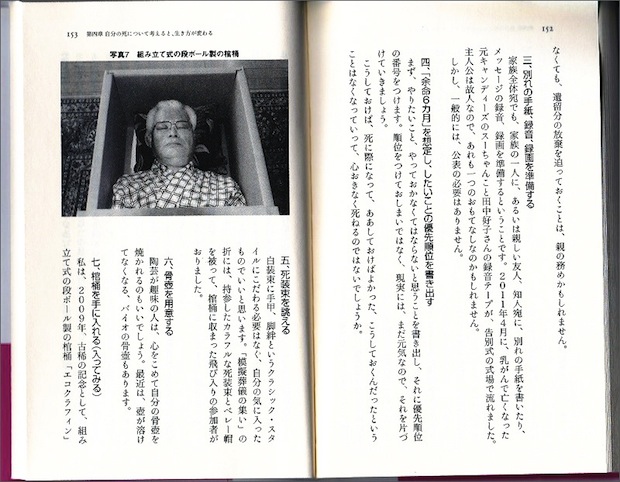 Trendy's report was on the coffin-maker WiLLiFE, which has held such try-it-yourself sessions at its Azabu-Juban showroom once a month since March. It uses "eco" coffins made from recycled cardboard, of the type now popular in America.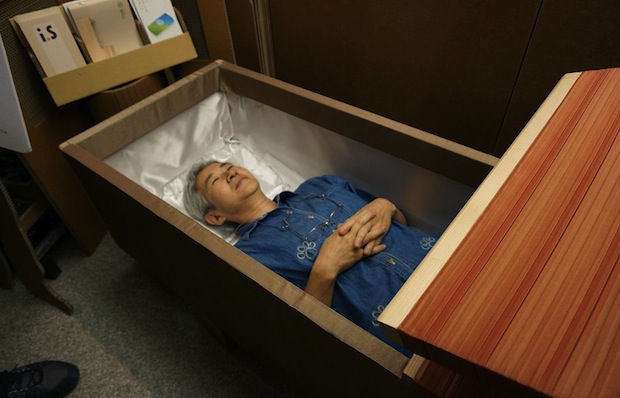 WiLLiFE runs the experience for 60-90 minutes from 19:00 on weekdays so people on their way home from work can pop in and try out the coffins. There is a charge of 1,000 yen per person, and snacks and drinks are provided. Don't expect hordes of people scrambling to lie down in the coffins; the sessions are limited to six persons. It is more social and communal than commercial.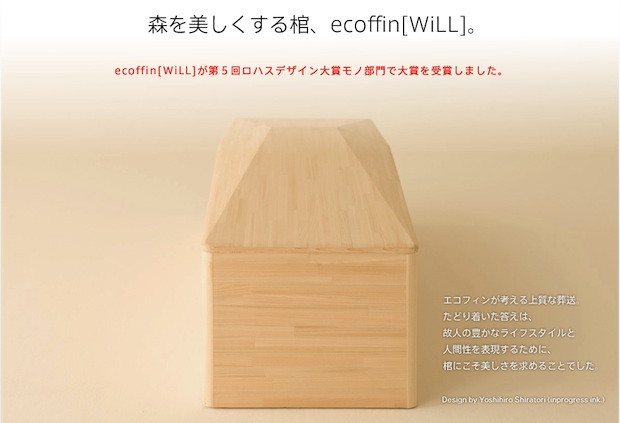 When Trendy visited there was a range of ages among the participants, from a man who was 26 to another aged 58 and a lady in her sixties. Each was there to think pragmatically about their own fates or how they can best care for their elderly parents when they pass away. The mood was said to be calm and relaxed, with background music piping out the sounds of waves in Hawaii. The participants also had no objection to being photographed.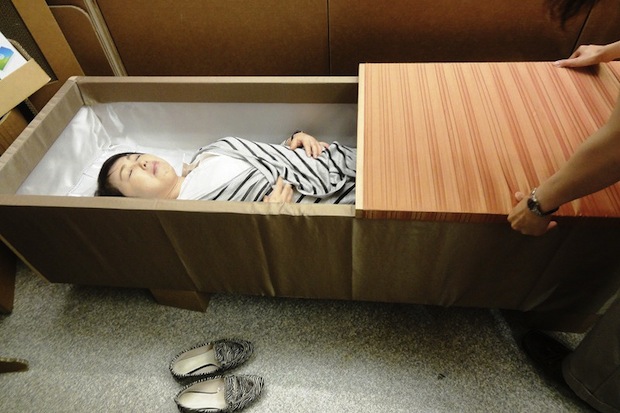 It is interesting that we are seeing so many things converge here: the necessity to face up more regularly to death; economic realities making the conventional modus operandi of death untenable; and a continuation of the shift towards more ecological consumer lifestyle choices, which has been visible for several years now.
Here is a short documentary on shukatsu.