From Arnold Schwarzenegger to Woody Allen, Leonardo DiCaprio, and Tommy Lee Jones, the list of Hollywood celebrities who have come to Japan to appear in TV commercials and advertising campaigns is long indeed. The phenomenon is so well established that it formed a central part of the plot for the film Lost in Translation (2003), about a jaded and fading American star reduced to flogging whiskey in the Land of the Rising Sun.
So it is hardly news that there are some new recruits to the fold, though the current campaign by SK-II may well represent one of the most unusual choice of stars yet.
The #BareSkinChat marketing effort by the cosmetics brand brought together a motley crew comprising James Corden, Chloë Grace Moretz, and Naomi Watanabe. The series of videos then morphed into further episodes titled #PITERAMasterClass as the celebrities were joined by the likes of singer John Legend and actor Tang Wei in learning about the SK-II PITERA Essence product.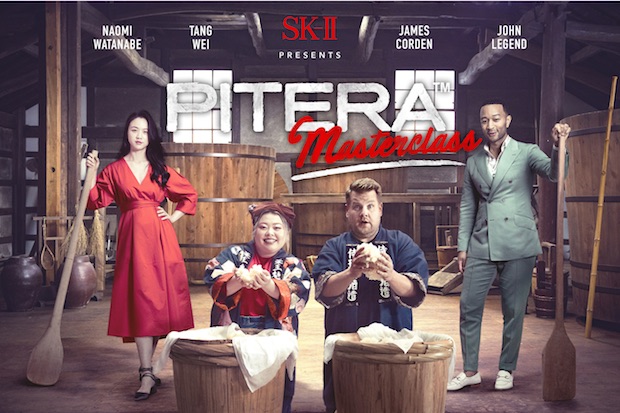 An overtly international selection, the cast also includes Japanese actor Kasumi Arimura. Only Watanabe's presence fails to surprise, perhaps, given the ubiquity of the plus-sized comedian in Japan.
The videos have been rolling out throughout the year, with the most recent #PITERAMasterClass episodes released over the summer.
There are many more episodes, which can be viewed on YouTube.