Pocchari (larger size) culture just got another stamp of mainstream approval.
While Japan is readily associated with slim and willowy female fashion, beauty comes in all shapes and sizes. As such, it is a very welcome development that the career of plus-sized Naomi Watanabe is currently being celebrated with an interactive exhibition.
"Naomi's Party" runs from July 30th to August 6th at Laforet Harajuku. The event features eight sections: Party Room, Sweet Room, Make Room, Shower Room, Dance Hall, Laundry Room, Photo Room, and Game Room.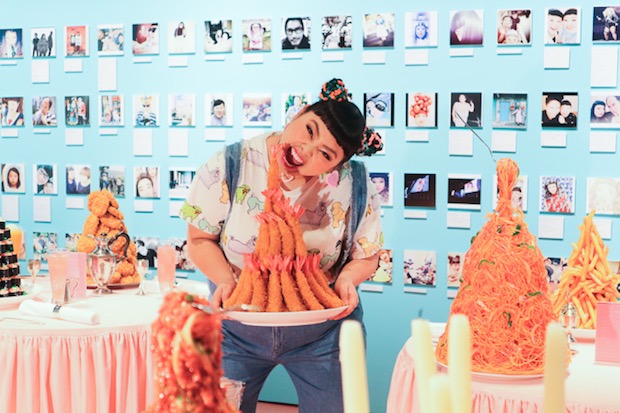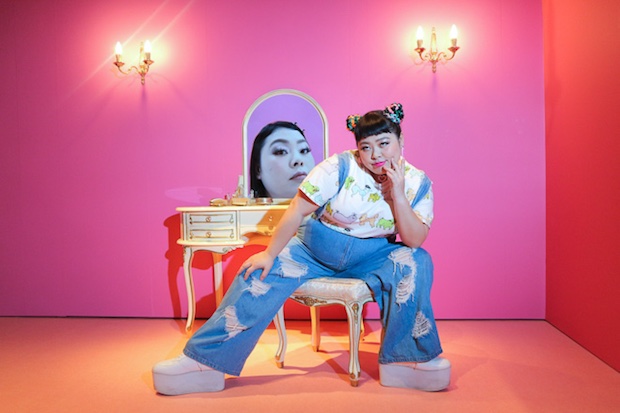 The exhibition is inspired by Naomi Watanabe's Instagram account, where she shares her snaps of favorite foods. Other parts of the show include recreations of the costumes and items used in TV commercials Watanabe has appeared in. Visitors can also watch the process of Watanabe applying her make-over on a screen in the shape of a mirror. The Shower Room section apparently allows visitors to "make Naomi naked": it doesn't involve actual stripping, but introduces the answers to questions put to other celebrities and industry people about Watanabe.
Visitors can also re-enact a Watanabe TV commercial for instant noodles and take their own photos, as well as take part in a "free style battle" with Watanabe or play games.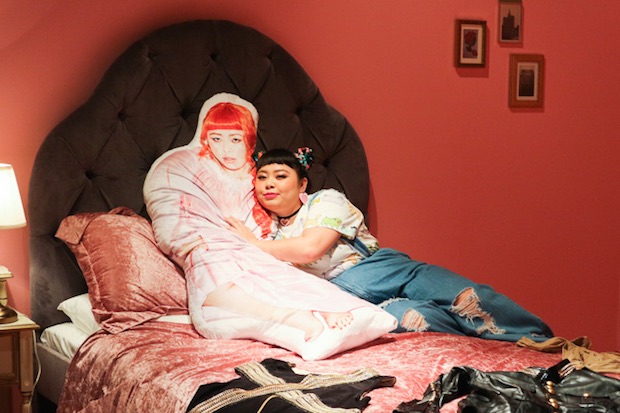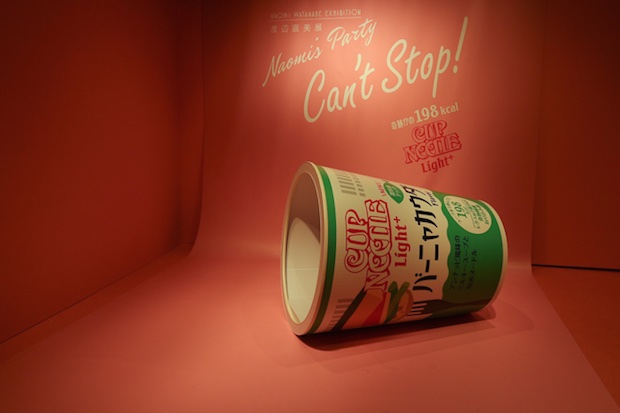 Tickets cost ¥800 on the door. After the Tokyo leg is over, the exhibition tours around the country until mid-November, taking in Kyoto, Kobe, Miyagi Prefecture, and more.
Known for her outrageous Beyoncé Knowles impressions, Watanabe has led Japan's recent "larger lady" boom, resulting in a specialist fashion magazine, online shop, fashion show, and even a related spin-off magazine for larger men.
Images via FashionSnap