For the host country, the Olympic and Paralympic Games are an opportunity to show off its best in tourist attractions, business, and all kinds of achievements, including cultural. Japan is no different and its vast spectrum of traditions is reflected in the official merchandise catalog for the 2020 Tokyo Olympics (whose name remains in place, despite the one-year postponement). In this post, we present you with five superb examples but there are many, many more, so be sure to check them out!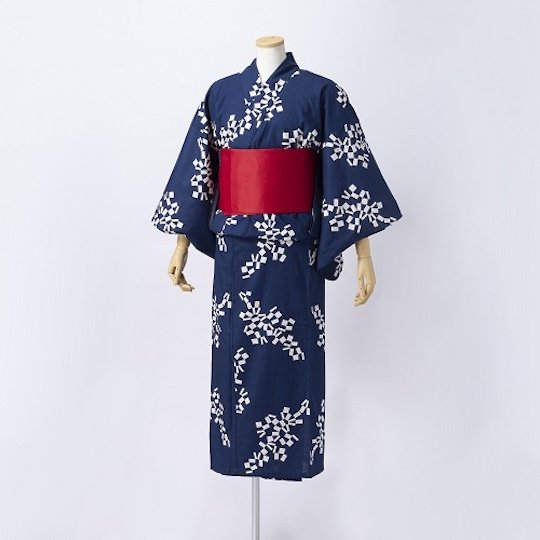 1. Tokyo Olympics Official Yukata Summer Kimono
If there's one thing everyone knows about Japan is the kimono, right? And if you aren't sure where to start, the light, cotton kimono for summer called the yukata are the best introduction to this elegant and stylish traditional garment. The Olympics Yukata is actually a full line consisting of two men's colors/models (white and blue) and three women's (pink, white, and navy) in three sizes: medium and large for men, and standard for women (women's kimono can be easily adjusted). They come with their obi sashes and the Olympics/Paralympics touch is in the patterns: they are based on the logos of the Games!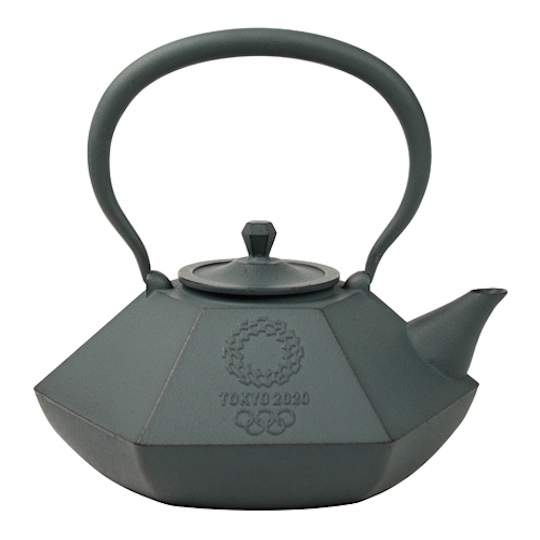 2. Tokyo 2020 Olympics Nanbu Tekki Ironware Kettle
The other thing everyone knows about Japan is tea and this kettle is a fine example of cast iron tea ware produced in the city of Morioka in Iwate Prefecture. The school is called Nanbu Tekki (Nanbu was the feudal clan ruling the area and "tekki" means ironware), its tetsubin (iron kettles) come in all shapes and sizes, and can be found in homes, tea shops, museums, and collections all over Japan. This special model is made-to-order-only and comes in five colors (black, blue, green, platinum, and brown), all with the Olympic logos and Tokyo 2020 in relief. An amazing piece of Japanese craftsmanship even without the Olympic added value.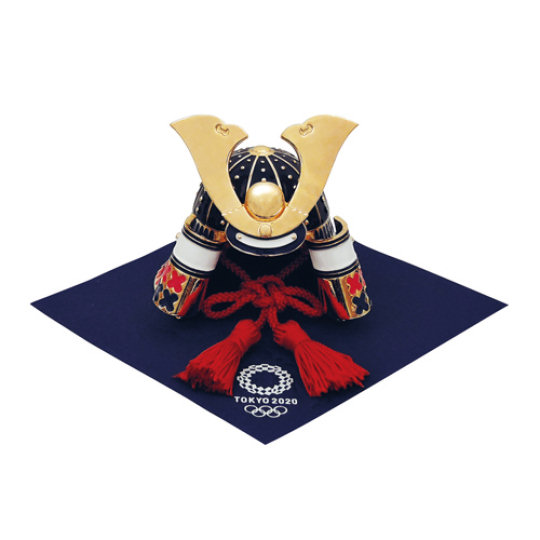 3. Tokyo 2020 Olympics Mini Kabuto Helmet
And then you have samurai, Japan's iconic feudal warriors and symbols of its martial arts and knightly values. They couldn't be absent from the Olympic goods lineup so here we have this nice kabuto (samurai helmet) miniature made of zinc alloy, and coming with its own special presentation cloth and featuring the Olympic emblems. It is small but beautifully made and painted, and will certainly find its place in any samurai appreciation collection!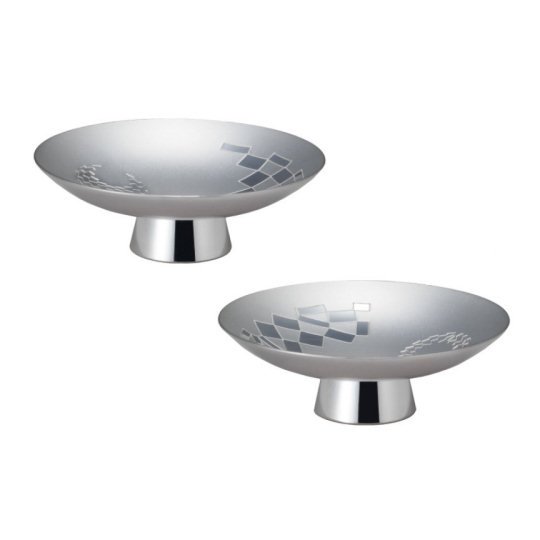 4. Tokyo 2020 Olympics & Paralympics Commemorative Silver Sake Cups
Any discussion about Japan can't leave out sake, the country's "national" alcoholic drink – nowadays beer and whisky are also strong contesters for the title, but sake is still going strong both in Japan and abroad. And there are few drinking vessels to enjoy it than these silver (as in "pure silver" and "mint-grade-certified") sakazuki cups. This type of vessel is often made of precious metals and is usually reserved for special celebratory events like weddings. Engraved with the Games' logos and coming in a traditional paulownia wood box, these cups are instant family heirloom material – and great to drink cold sake from!
5. Tokyo 2020 Olympics Japanese Hina Dolls Set
Last but not least is a true masterpiece of Japanese doll-making craftsmanship! Styled in Hinamatsuri (March 3, or Girls Day) fashion this pair of Ohina-sama ("honored dolls," aka "Emperor" and "Empress" dolls) are intended for the top tier of an elaborate multi-tier decoration that families with daughters set up every year to wish for their children's health and good fortune. This particular set features Ohina-sama's magnificent and extremely detailed clothes, but all in the Olympic colors and decorated with the Olympics logo and emblems. Again, this is an artisanal item that will become the centerpieces of any collection of Japanese items!
Is that all? Like we said at the beginning, of course not! There are also Bamboo Brush Pens and happi coats and taiko drums, and all kinds of amazing stuff made by craftspeople from across Japan and featuring the Tokyo 2020 Games logos. Look for them in Japan Trend Shop and have them at your doorstep wherever you are!