The Studio Alta shopping complex in Shinjuku that is one of the most popular meeting places for people in the west Tokyo commercial district will acquire a new addition on its rooftop from September 1st.
Open from 11am to 11pm, Hoop/City will feature a basketball court for playing 3×3, a stripped-down version of basketball played three-a-side with one hoop.
As the city gears up for the 2020 Olympics, we can expect to see more sports- and fitness-themed facilities and events appearing like this with metropolitan users in mind.
3×3 will also become an Olympic competition for the first time at the Tokyo Games. The compact nature of the sport — requiring only a half-court — makes it ideal for a city like Tokyo, where space is tight.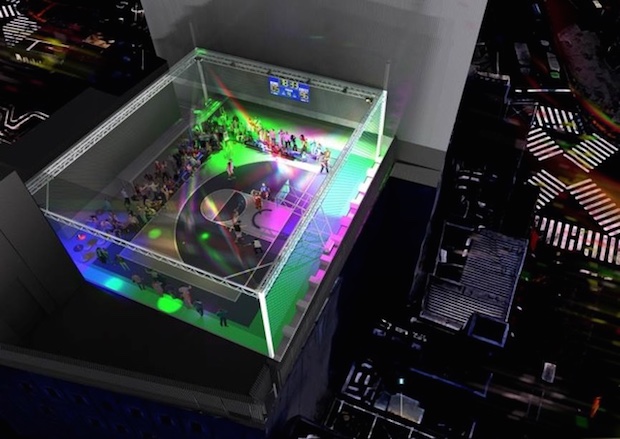 Hoop/City is aimed at both experienced players as well as novices, and will include a sound and video system so that it can be used for other kinds of events. It also plans to host tournaments and training events to promote the sport in Japan.
Customers will be able to turn up alone without team members and join a game once enough other individuals have appeared.
It costs from ¥6,000 to ¥9,000 to rent out the court for an hour, depending on the time of day, or ¥1,000 for a 90-minute game per person if you turn up as an single individual.
Although hidden from the view of pedestrians, the rooftops of many Japanese malls and department stores are often open to the public. In particular, the summer sees many rooftops transform into lively and popular beer gardens.