American street artist DAAS has produced an awesome mural in Takatsuki City, a suburb of Osaka.
Part of the Takatsuki Art Expo 2015, the mural was first featured on Street Art News.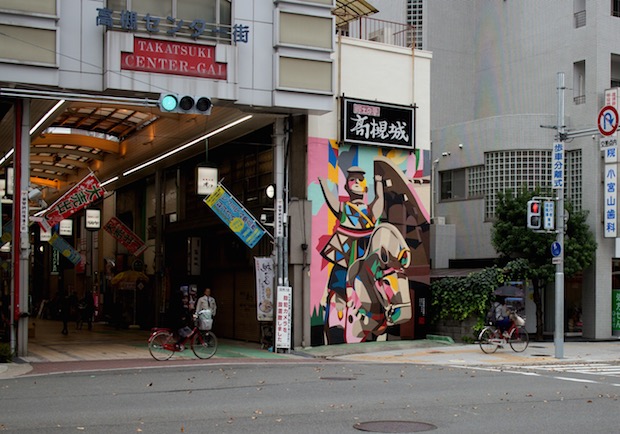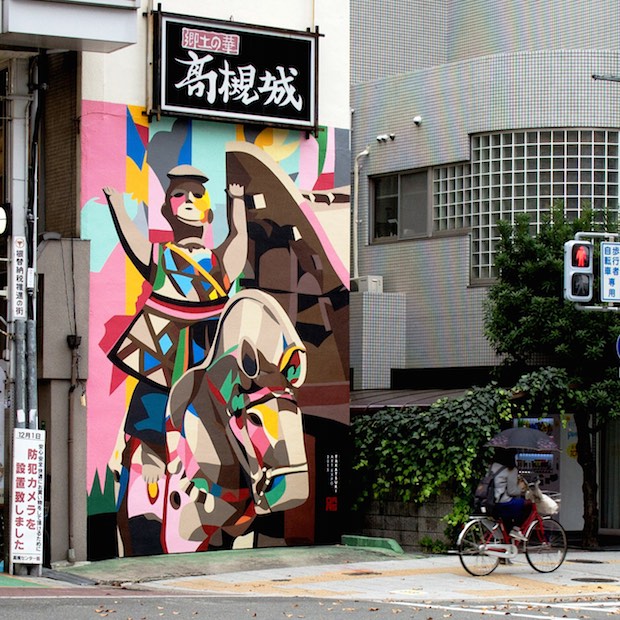 The mural is depicts haniwa, the terracotta clay figures that were installed with burial mounds in the Kofun Period in Japan. The main haniwa man is riding on a haniwa horse, combining two of the common types of haniwa in one vibrant wall painting. In the background is also a traditional house.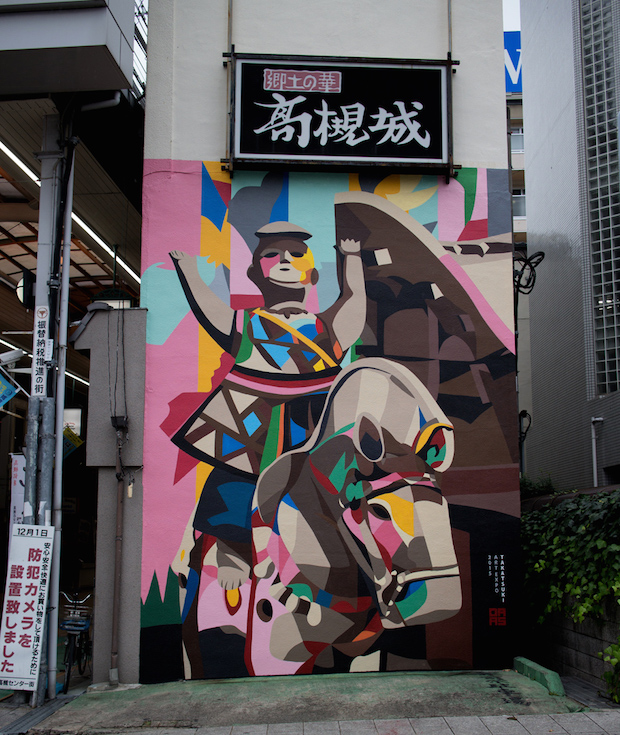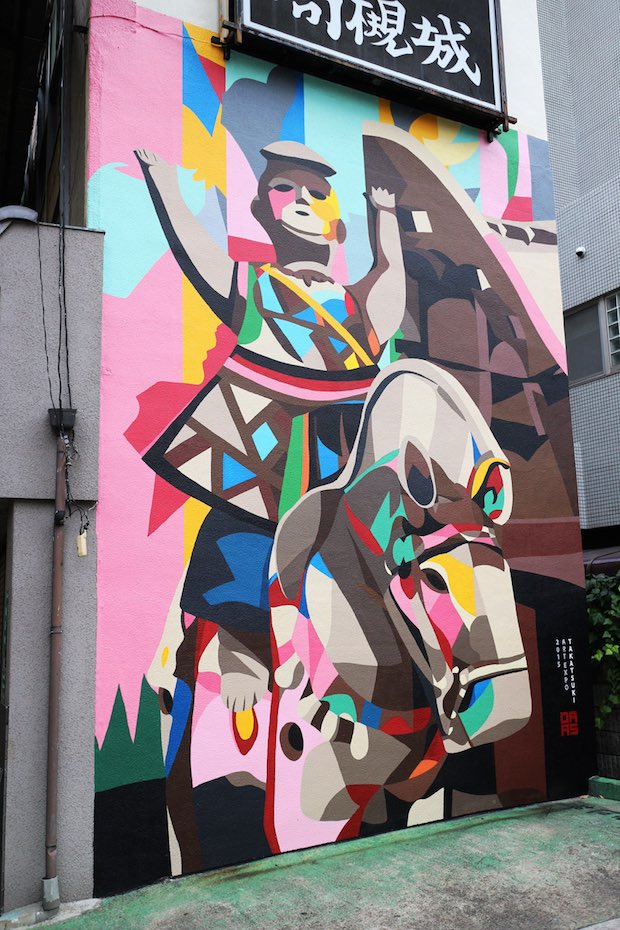 Here is DAAS working on the mural in November.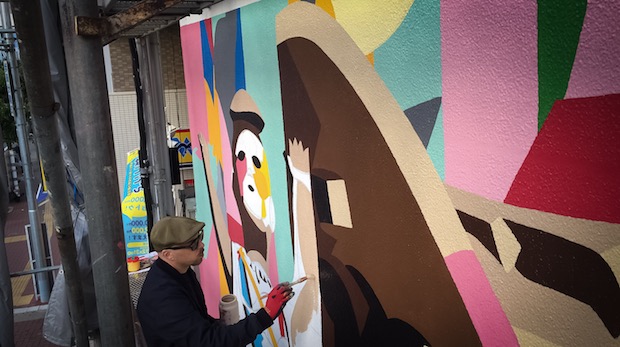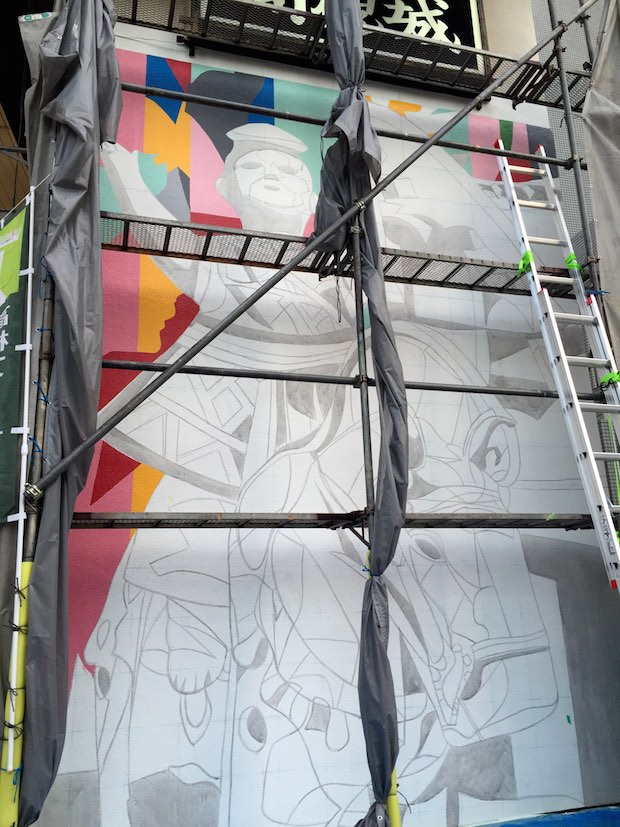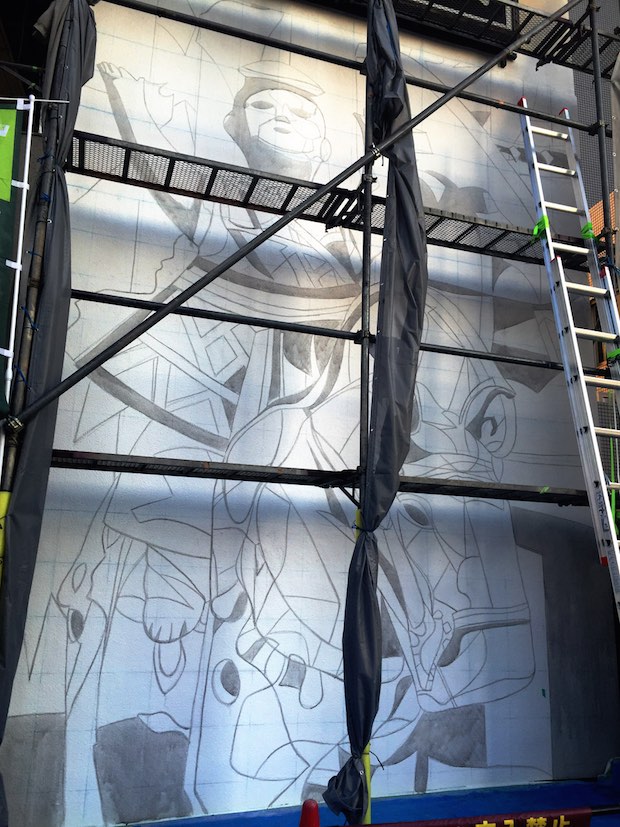 The mural can be found at the entrance to Takatsuki Center-Gai shopping arcade.
During the Kofun era, the Kansai region was already the center of power and the location for countless large and small burial mounds, especially around Asuka.
While primarily a commuter town between Osaka and Kyoto, Takatsuki is home to the keyhole-shaped Imashirozuka tumulus, one of the burial mounds that has been attracting a new generation of tourists recently. It famously contained 200 haniwa figures.
The unique-looking figures are not just archaeological artefacts. They are cute artworks in their own right.