Spanish street artist Pejac has just finished an Asian tour, taking in Hong Kong and Seoul. His last stop was Tokyo, where he wreaked some creative anarchy on the streets.
He exploited local artistic tropes as well as socio-political themes to bring some sharp messages to local pedestrians on the sidewalks and streets of Japan.
In Chiba City, the Barcelona-based artist created Gulliver near an unassuming railway crossing using bonsai and the motif of a boy gardener.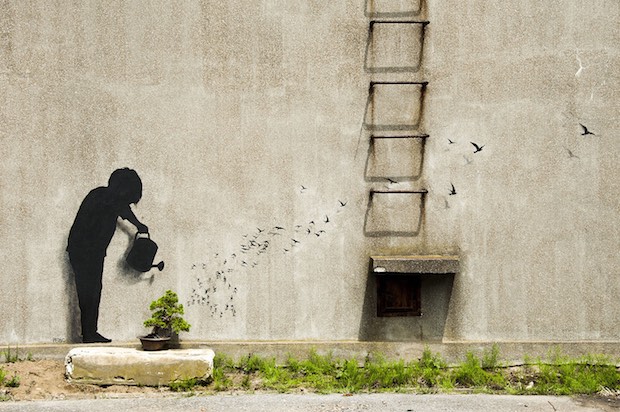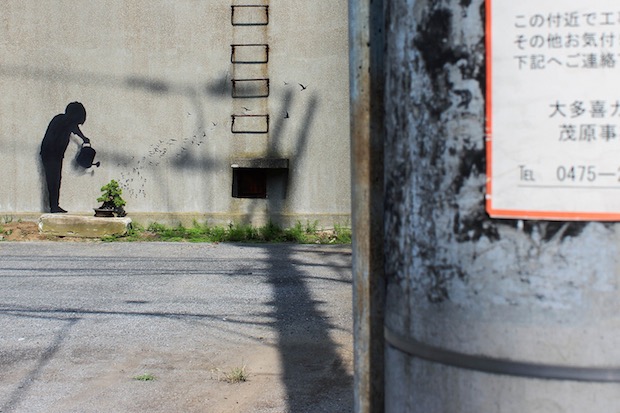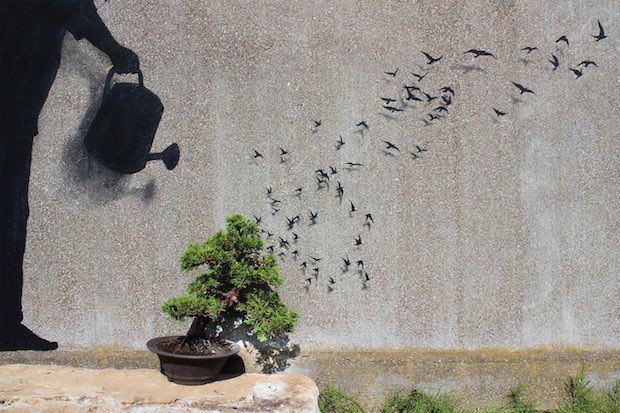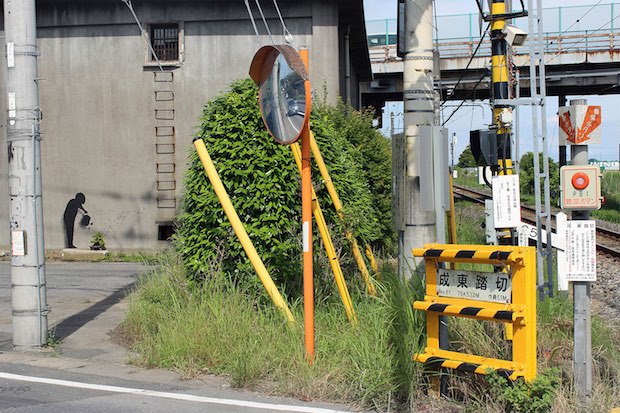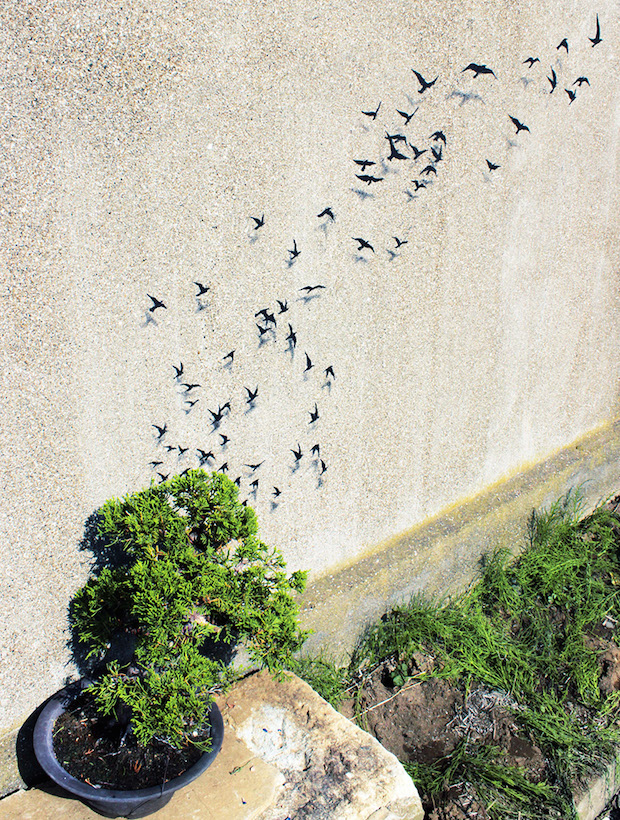 Pejac says: "Using an icon of Japanese culture that I have always felt interest in, as the bonsai, I have wanted to make a surrealistic work that plays with scale of different elements."
Shark-fin soup was created in Shibuya.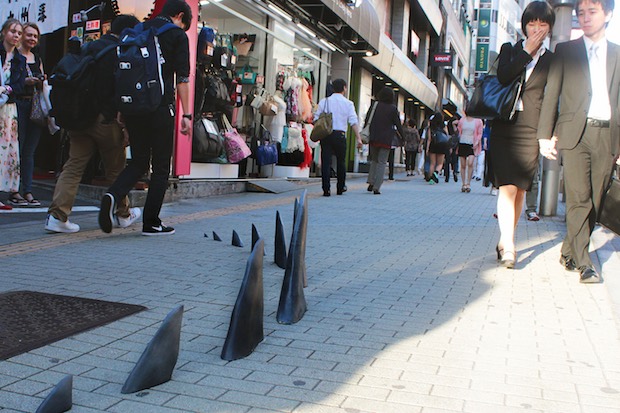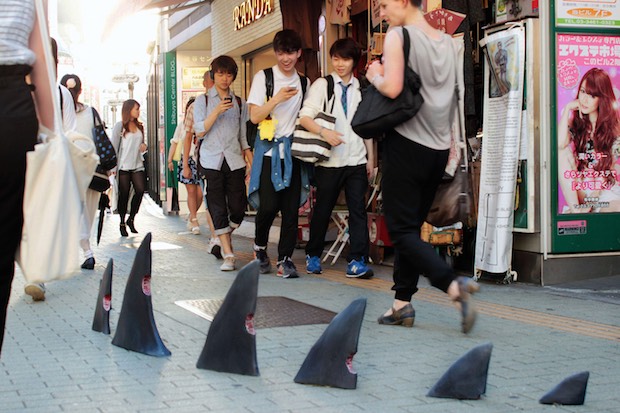 "This is a work that make use of the classic anime aesthetics to camouflage criticism of reality much less kind: the genocide of a species (sharks) for which Japanese consumers are not solely but mainly responsibly for. A sea beast that emerges in the city revealing a human bite on its fin."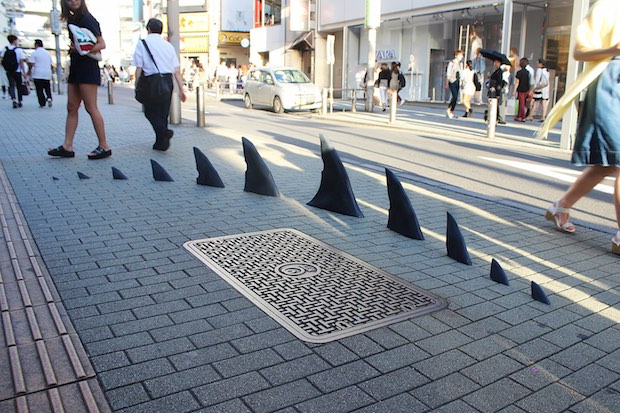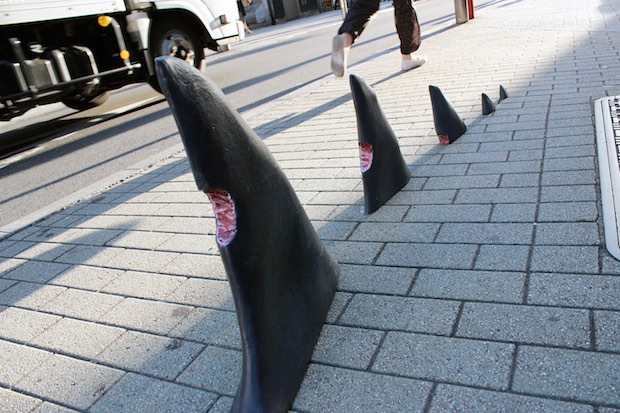 The more overtly Japanese Seppuku also appeared in Shibuya, though this time in a side alley.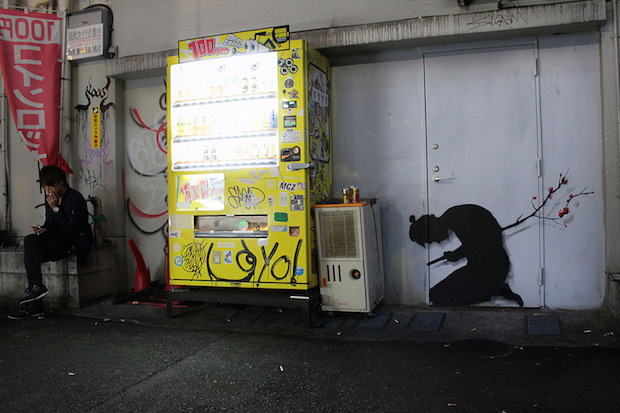 "I originally conceived this as an 'indoor' painting some time ago. I couldn't help but make this sort of tribute as a manner of saying thank-you to Japanese culture for the inspiration that drove me to create it in the first place."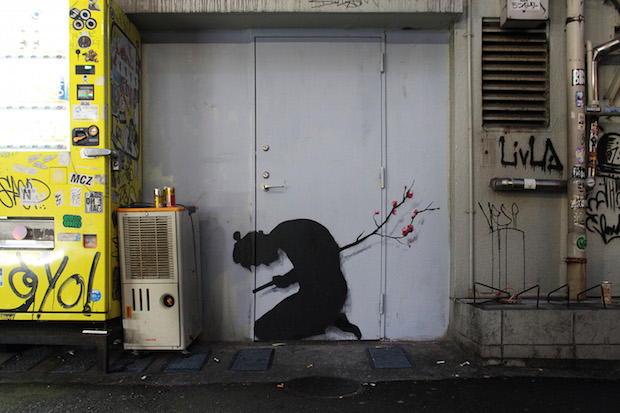 For Everyone is an Artist Pejac went to Kawasaki, just west of Tokyo.
"Making use of the Joseph Beuys affirmation, I made this tribute to all working women of the world."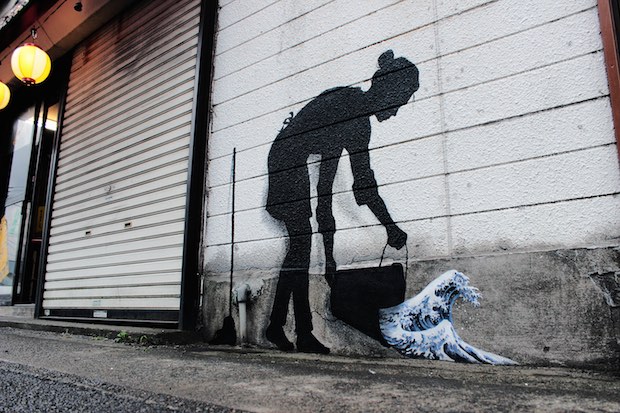 A charwoman silhouette seems to stand in for every suffering housewife in Japan as she pours away her dirty water — which is transformed into Hokusai's Great Wave off Kanagawa, probably the most famous ukiyoe print of all time.