Why should a household item be dull when it can be cute and fun?
The Talking Animal Ears Tissue Dispenser is a collaboration between tissue brand Nepia and Takara Tomy Arts. Nepia's most famous product is its Nepia Hana Celeb (literally, "nose celebrity") tissues, which famously feature endearing animal faces on the boxes.
It doesn't take a design genius to figure out that this can be combined with other items to make an original ornament.
That's apparently the thinking behind the Talking Animal Ears Tissue Dispenser, which is either a pair of rabbit or weasel ears that slot into the top of a box of tissues (ideally Nepia Hana Celeb in a matching design, but also Kleenex or whatever tissues you like to use).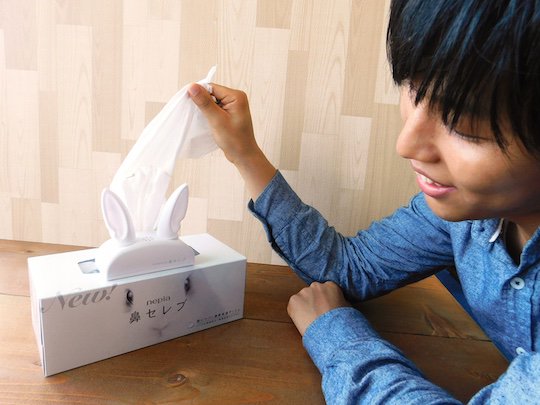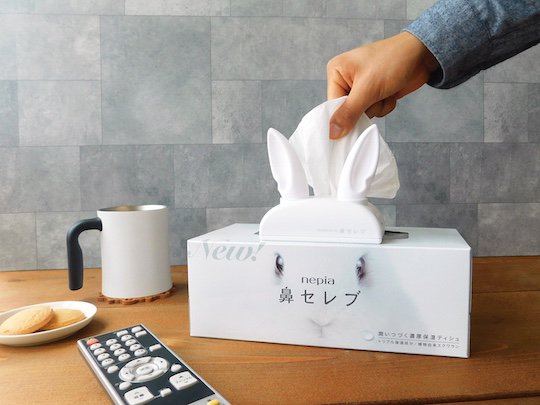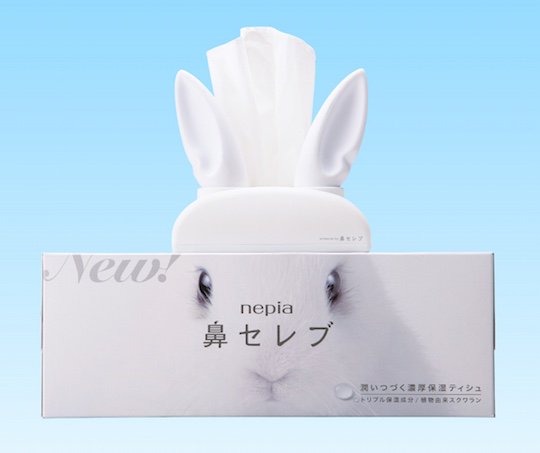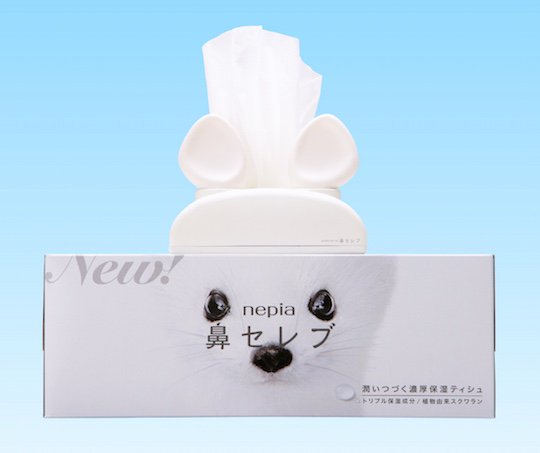 But this is not just decoration: the dispenser is interactive (to a certain extent, at least). Every time you whip out a tissue, the ears will talk to you in Japanese. The rabbit version offers soothing phrases that comfort and heal, while the weasel one is more energetic and aims to perk you up.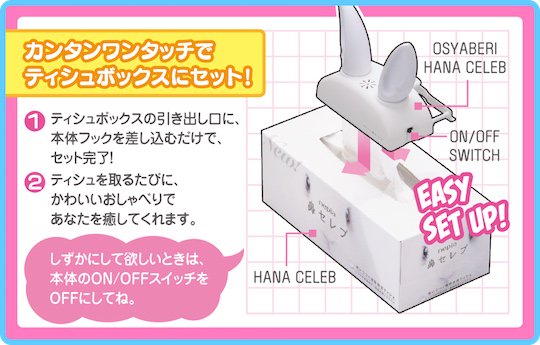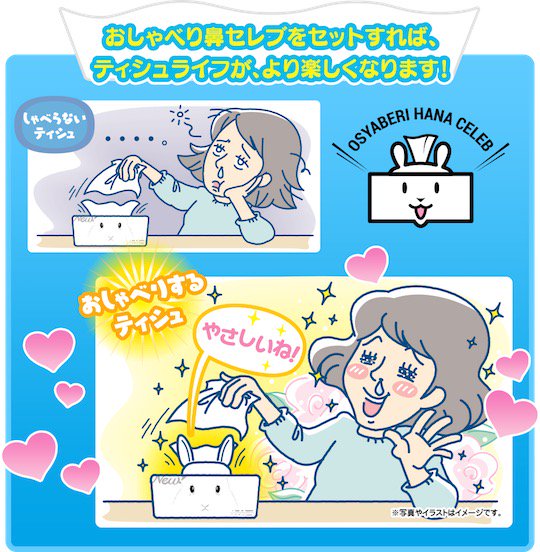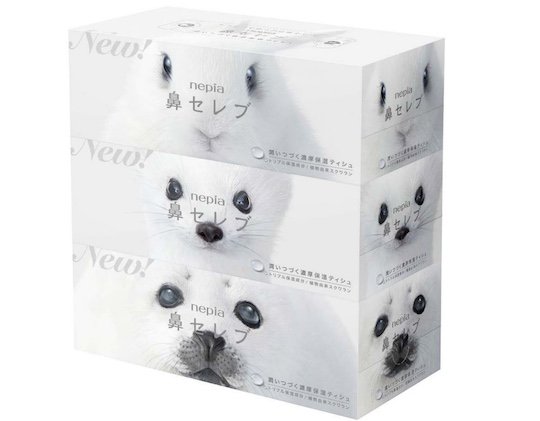 The Talking Animal Ears Tissue Dispenser is available now on preorder from Japan Trend Shop, with orders shipping from around mid-October.