Leading Japanese fashion brand has launched one of the most unusual collaboration ranges of the year with the Ziploc x Beams Couture lineup.
Yes, that Ziploc. The Ziploc of the plastic storage pouches you use to carry sandwiches and the like. The Ziploc of everyday kitchen functionality.
But in the hands of Beams (and specifically, its Beams Couture label that remakes items from past seasons lying dormant in the Beams warehouse), Ziploc's containers become hats, bags, pouches, an umbrella, and even an apron…. There are nine items in total here that are as transparent as you'd expect. All the upcycled products are branded with the Ziploc logo.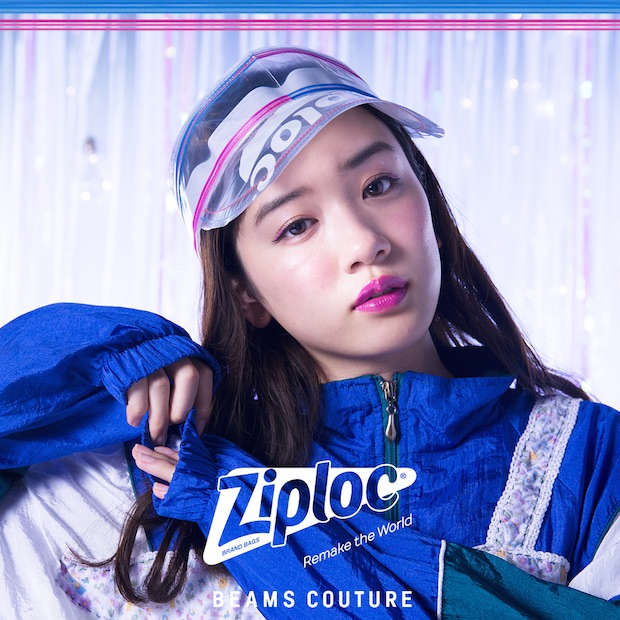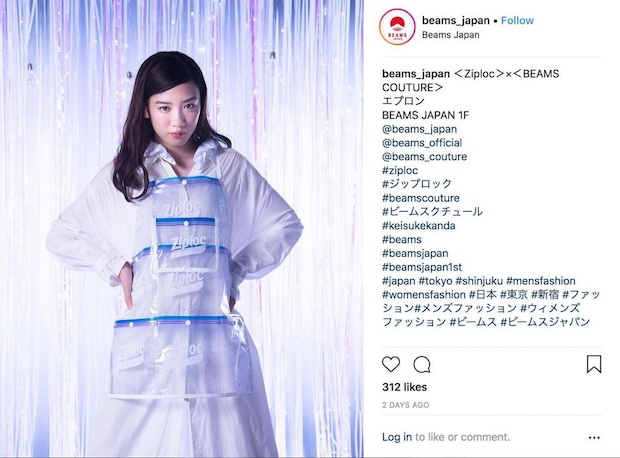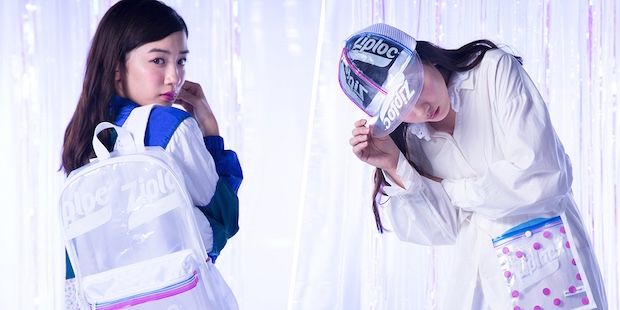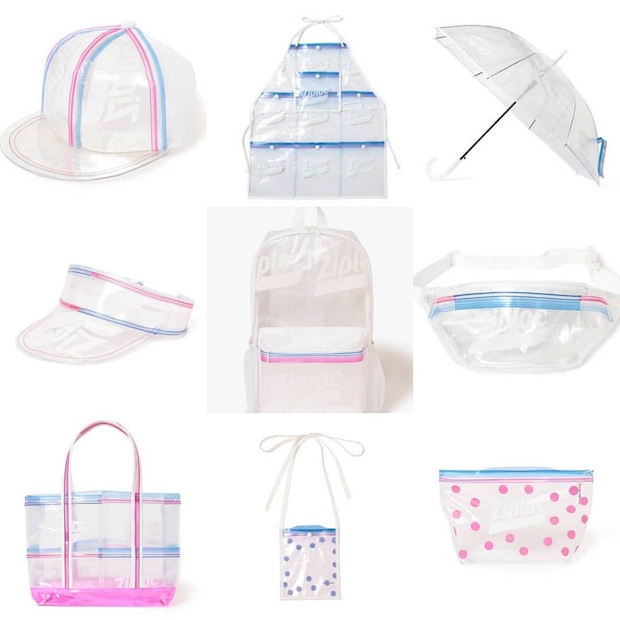 When announced last week, the web seemed to explode around the world, with many decrying the collaboration as ridiculous ("wacky functionality" and "certifiably bonkers," according to The Fader). Some, however, saw innovation at work here, such as Design Boom, which said "the brand treats Ziploc plastic products as if they were forgotten favorites in the bottom of the drawer, and transforms them into fresh, wearable characters of their own."
This is not a joke and the marketing campaign alone shows that Beams is investing serious money in this project. It hired popular actress Mei Nagano (currently appearing in the 2018 NHK Asadora morning drama series) to promote the new range but is nonetheless aware that the products are treading a fine line between novelty and absurdity. Perhaps that's why its main promotional material is a video with Nagano and Satoru Matsuo that pretends to be an over-the-top shopping channel.
The nine items are already on sale at certain Beams stores in Japan since August 15th, including the Beams Japan store in Shinjuku, until September. The main backpack from the range is now available for global orders from Japan Trend Shop.