Old is back! We first of all saw this trend when Nintendo released a "new" console, the Nintendo Famicom Mini NES Classic, that is an almost exact replica of the original NES. The video game giant followed this up with the Nintendo Classic Mini Super Famicom, a re-release of the Japanese Super NES. Nintendo's retro roller coaster has also been riding high since Pokémon Go took the world by storm (and the release of a batch of new creatures has spurred a whole new infestation of fans around public places in Tokyo this summer). Earlier this year, Transformers reclaimed their long-lost appeal by becoming Infobar mobile phone designs.
Now Bandai has joined the fray with the Tamagotchi 20th Anniversary Original Model Re-release, reproducing the playground craze that first came out in 1996 in Japan.
The Tamagotchi is over 20 years old now and its best-selling days are long behind it. Recent models of the virtual pet series have continued to sell but times have moved on. So what better a moment to recreate the magic of the original must-have 1990s toy? After all, those "kids" from back then are now reaching 40 and probably keen to take an indulgent nostalgia trip.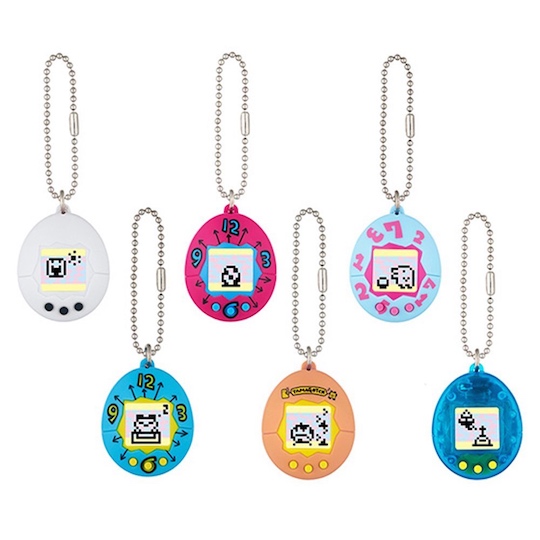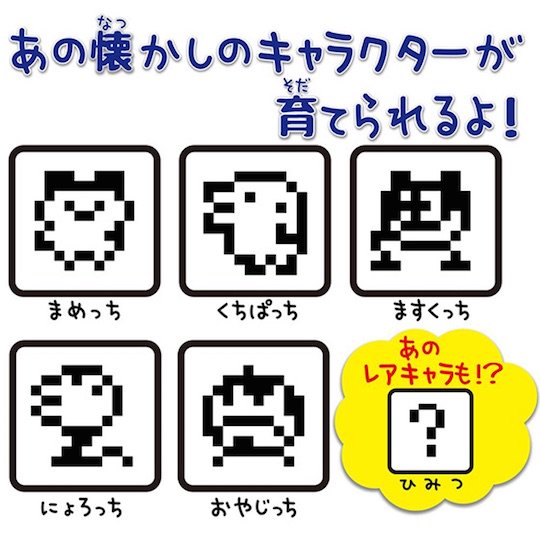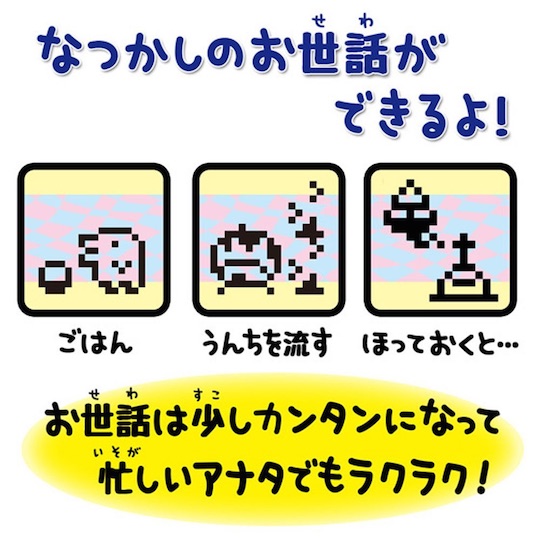 The Tamagotchi 20th Anniversary Original Model Re-release is exclusively available in Japan, though global orders can be placed through Japan Trend Shop.
For this relaunch, Bandai truly has gone back to basics. So much so in fact, that it's almost lazy! The re-release feaures the same nostalgic characters, six colors, and simple black-and-white displays.
The only thing that is different about this re-release is the size of the egg, which has been made more compact (80% of the original). We doubt many fans will be complaining about the lack of authenticity there!