One of the big changes the COVID-19 pandemic has brought to societies everywhere across the world is how we work. All public health authorities agree that working from home is one of the best ways to avoid the risk of exposure to the virus or exposing other people to it.
This is especially acute in Tokyo, where most people commute using public transportation. Telecommuting (teleworking) seems like a silver bullet, right? The problem, though, is that working from home was not widespread before and Japan Inc. faces some unique challenges in the effort to move itself online. From the prevalent culture of physically stamping documents with little red hanko seals instead of signing them, to the lingering issue that most important documents are still on paper and the general lack of infrastructure (and often even software!), Tokyo is certainly no Silicon Valley when it comes to telecommuting!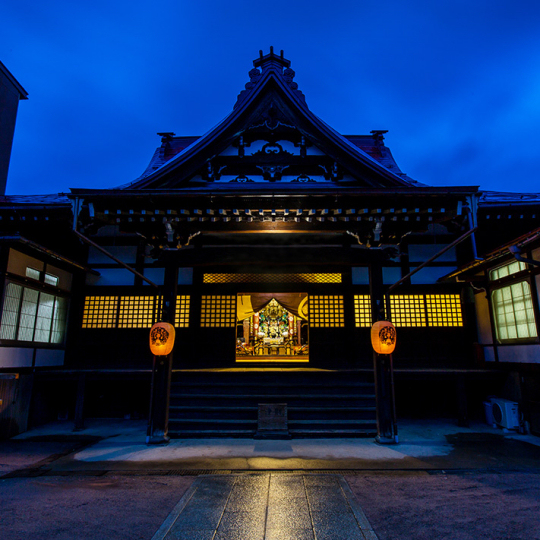 One of the biggest problems is also the lack of space at home. Tokyo and all other big cities are notorious for their tiny apartments, so parents staying at home with their children (schools are also closed and daycare is another department where Japan doesn't exactly shine) and trying to work at the same time doesn't really seem like a viable proposition. Certainly there are some uniquely Japanese solutions, like the Sanwa Home Privacy Tent that is sold on Japan Trend Shop, but let's face it: shutting yourself in a nylon panic-room with your children wanting to come in and play doesn't exactly sound ideal.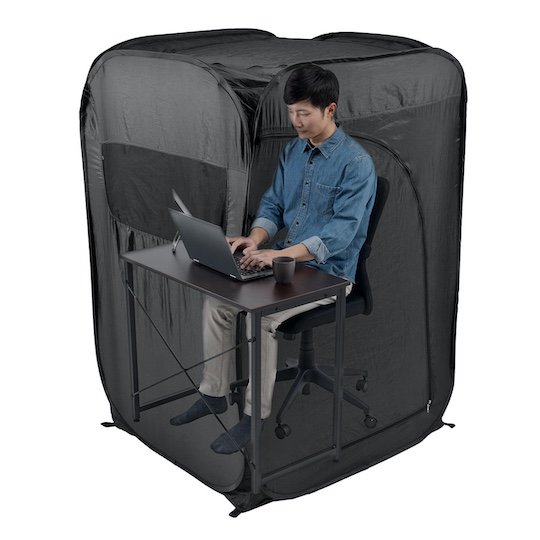 One original idea in this vein has appeared from a Tokyo company called ShareWing with its Otera Stay project. Building on the already popular "shukubo" model, where temples also offer inn services combined with a little "Buddhist experience" (zazen meditation, sutra scripture copying, Buddhist teaching lectures, etc.), ShareWing now offers an Otera Work plan. Besides being a terrible pun involving "tera" ("temple") and "tele" (the Japanese language not differentiating between the sounds for "r" and "l"), Otera Work is the chance to use one of the collaborating temple's grounds as a shared workspace. This way, the temple gets a little boost for its pandemic-battered inn business and weary salarymen get some breathing space.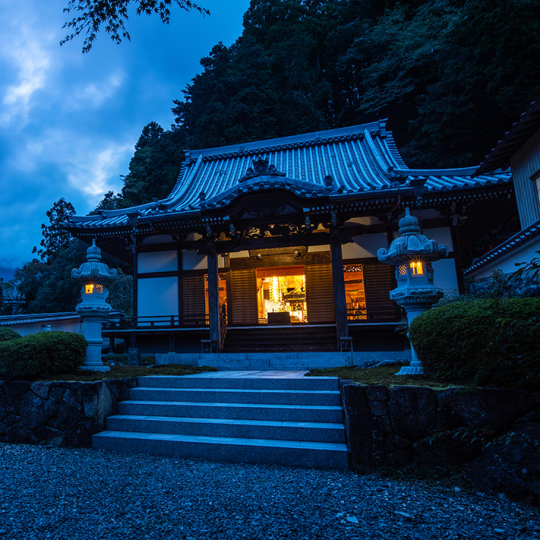 Launched in April, the coworking plan for Otera Stay is available at five locations: Shodenji Temple in Tokyo, Zenkoji Temple in Gifu Prefecture's Takayama, Kanon-in Temple in Gunma Prefecture's Kiryu, Habanobo Shukubo in Yamanashi Prefecture's Minamikoma, and Daitaiji Temple in Wakayama Prefecture's Shimowada. The locations are beautiful with gardens and old buildings, and teleworking spaces are available until 4 p.m. Because the package isn't just meant to promote productivity alone, the publicity discreetly mentions the temples' stress-free, safe atmosphere, the possibility of bringing your children over to play around as you work, and the opportunity to try a little meditation while you are there.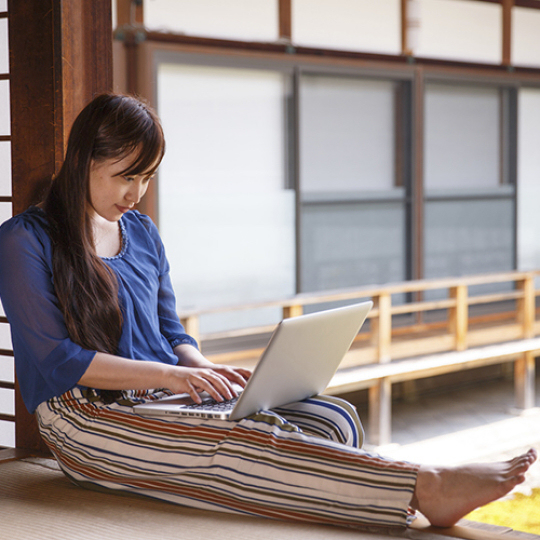 It's still too early to know if the idea will catch on. Depending on whether someone is interested in just a few hours of quiet, so they can finish a project, or in a full stay, the number of people staying, the spaces they will be using (temples often have plenty of them available) vary in price from free to over 10,000 yen per night, per person. But there's no doubt that it is a clever way to attract people to temples and breathe new life into them. Being family business supported only by their local communities and with young people not really interested in becoming priests anymore, temples aren't at their best. For some of them, perhaps the COVID-19 pandemic will prove to be an, ahem, blessing in disguise.