Let's face it: despite the talk about restarting the world economy, COVID-19 is still here, the vaccine is still not, and the best way to stay safe is staying at home, provided we can find a way to keep ourselves and our loved ones sane. Dealing with a problem that hasn't been an issue for at least one generation needs patience and luckily there is one activity that trains exactly that while being fun at the same time: jigsaw puzzles! So we searched the Japan Trend Shop warehouse and came up with five (plus one) puzzles that will both challenge you and make your love about Japan grow deeper.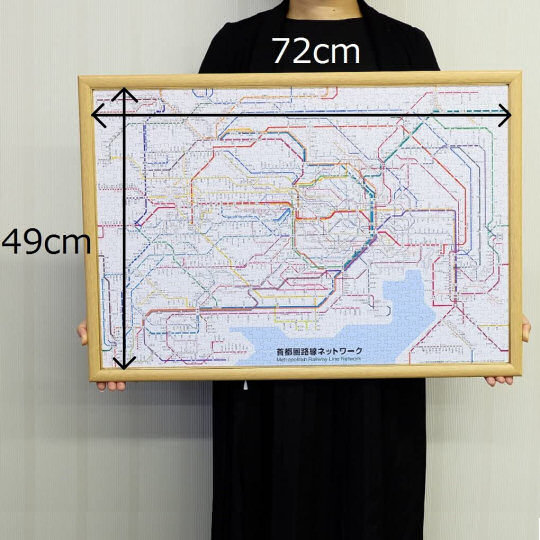 1. Tokyo Train Network Jigsaw Puzzle
Everything in Japan starts from Tokyo, so here's a puzzle about one of the things that make the world's biggest metropolis stand out: its train network. The puzzle's 1,000 pieces make up the amazing, well, maze of 73 railway lines from 18 different operators and over 1,000 stations that run through Tokyo's metropolitan area. Finish it and, besides having something to be really proud of (even Tokyoites don't know the whole system by heart), you also have a 72 x 49 cm (28 x 19″) map of this miracle of city engineering!
2. Tokyo 2020 Olympics Map Jigsaw Puzzle
They might have been postponed for one year but the Tokyo Olympics will be held — or so say the IOC and Japanese and Tokyo governments — and will still be called "Tokyo 2020." The events will take place at the same venues around the broader metropolitan area (and a little further, in the case of the marathon race!). To have the full picture of what happens in what part in Tokyo, try this 500-piece, 510 x 375 mm (20 x 14.7″) puzzle coming in two versions, one with a map of the Olympic and one with a map of the Paralympic venues.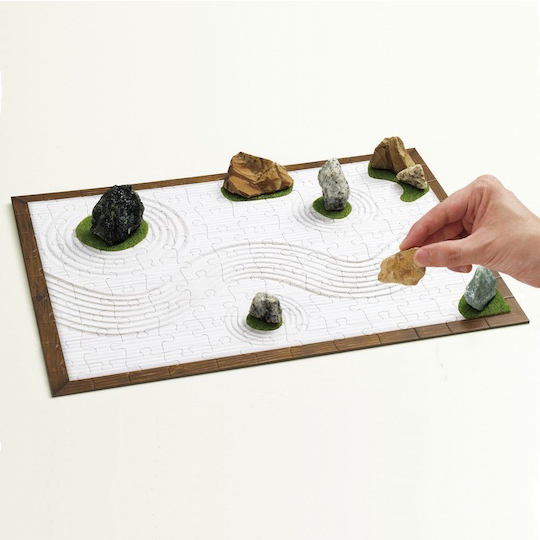 3. Karesansui Japanese Rock Garden Jigsaw Puzzle
If on the other hand you are more the classic type, this puzzle is right up your alley! It's just 108 pieces but features one of the most recognizable images of West Japan, the karesansui gardens, also known as "Zen rock gardens." It forms a beautiful picture of white gravel raked to look like waves, with patches of grass being the islands and even 16 real rocks you can add on the finished puzzle to give it a nice 3D effect. Who doesn't want some tranquility and mindfulness when dealing with a pandemic, right?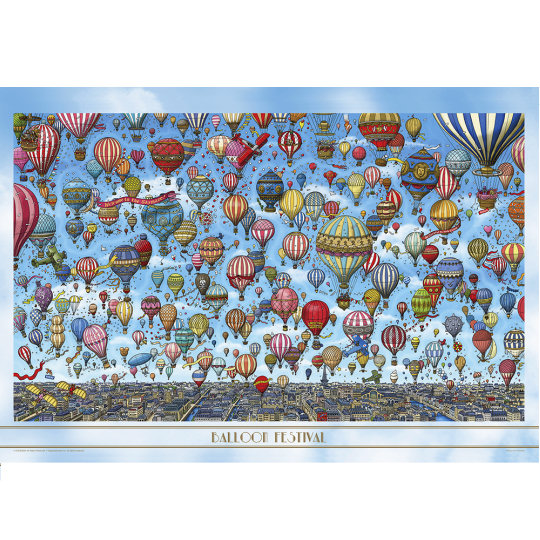 4. Pierre the Maze Detective Tall Buildings Jigsaw Puzzle & Pierre the Maze Detective Hot Air Balloons Jigsaw Puzzle
Remember the "plus one" we mentioned earlier? Here it is! This isn't one puzzle but two, featuring pages from the Pierre the Maze Detective books, an international bestselling series created by Hiroshima designer Hiro Kamigaki. The concept is similar to that of the "Where's Waldo?" books, where you try to find your way through extremely detailed images. And with 1,000 pieces and at 50 x 75 cm (19.6 x 29.5″), each puzzle will keep you and your children busy and you get to play a "find your way through the maze" game when they're finished!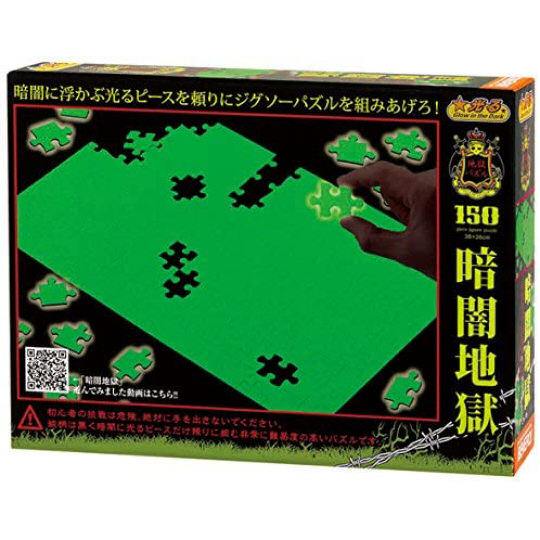 5. Glow in the Dark Jigsaw Puzzle from Hell
And to end, something even more Japanese but in a different way: an all-white puzzle that you "charge" with light and get to do in the dark! As the name suggests, it's made of luminescent material and each piece is different but at 150 pieces it will still be hard to finish. For an extra reward, when you finish it, you can use its surface to draw images with your finger or with a stencil –great for parties or other kinds of surprise events!