As summer is quickly approaching, we're turning off the heaters, packing away our sweaters, and replacing our hot cup of coffee with an iced one. While we may be trapped indoors, that doesn't mean we won't be able to feel the outside heat. It's time to start preparing for the upcoming months and the Japanese, especially as their summers are known for being extremely hot and humid, know exactly how to keep themselves cool and refreshed.
Listed below are 5 Japanese products that will help you beat the summer heat all while stuck at home.
Let's start off with the most basic household item we all need during the hotter months: a fan. Of course, you could just stick to using the air conditioner but when you take into account the impact it may have on your health, your wallet, or even the planet, this isn't always going to be the best option.
That's why the Bruno Portable Fan, a very stylish mobile home cooler, is a great alternative. Coming in two colors (green or white), this portable fan is suitable for use in any room of the house. An added bonus is that there is an aroma attachment for fragrances — perfect for creating a relaxed mood at home, which is exactly what we all need right now in these days of COVID-19 lockdown. The mini fan, which has three different modes (high, low, rhythm), is powered up by USB and can be used for up to 10 hours. It's simple. It's efficient. It's the fan we want.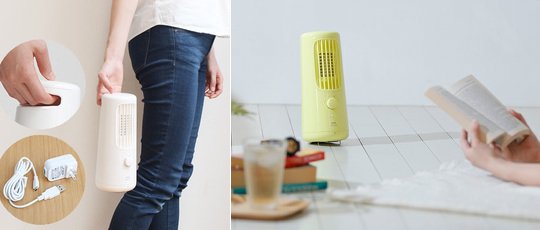 2. Thanko Super Cold Box for Drinks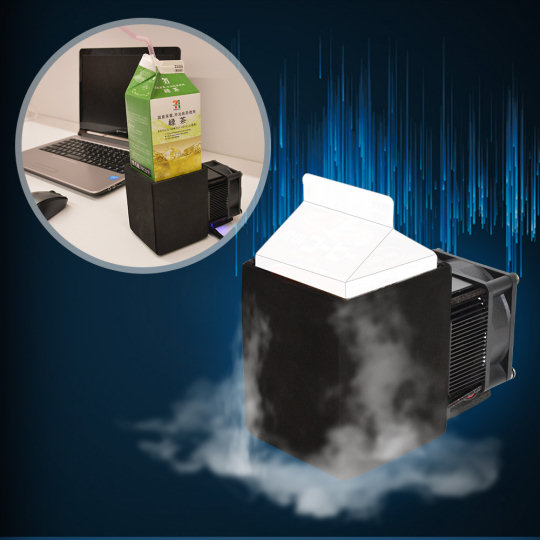 I'm sure you've heard of can coolers that keep your canned drinks cold in warm conditions. But what if your favorite beverage comes in a plastic bottle? Or a carton? Unless you're planning to chug your drink down (imagine chugging a carton of milk…), then you'll probably be left with a lukewarm drink or you'll be making several trips to the fridge just for a quick sip.
The Thanko Super Cold Box for Drinks is the portable cooler that will save you from these scenarios! This powerful desktop beverage cooler is designed to keep your carton, plastic bottle, or canned drink cold. You can even use this to stop your afternoon pick-me-up chocolates and snacks from melting. Simply plug it into a 100-240V outlet and place your drink/snack inside. Compact and light, it's suitable for desktop use and will definitely save you from having to get up frequently!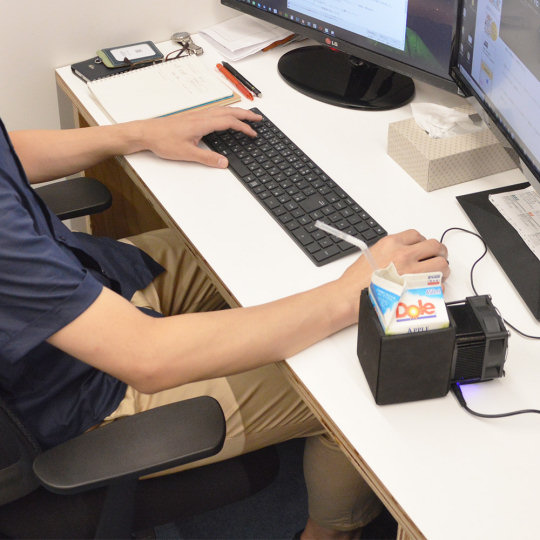 3. Tsumori Chisato Women's Yukata Set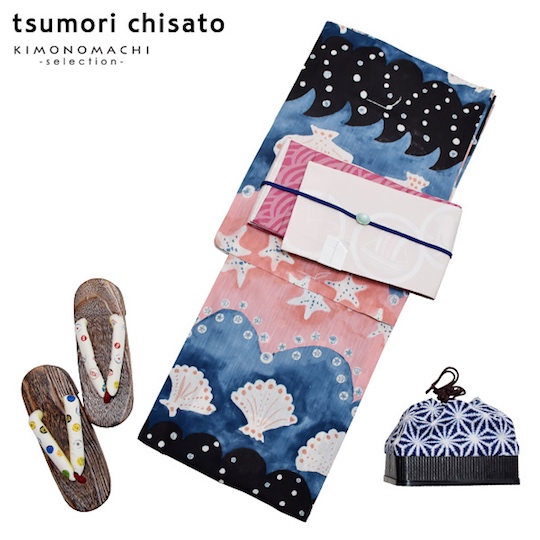 During the summer period, the Japanese tend to have a routine of coming home after work, taking a hot bath, and then spreading themselves onto the tatami or couch with a cold beer in hand. And for those especially hot and sticky nights, they prefer to wear something light, breathable, and comfortable.
Something like the Tsumori Chisato Women's Yukata Set. This set includes a yukata (summer kimono), obi (belt), geta (sandals), and kinchaku (bag). Made 100% out of cotton, this yukata is designed with a modern twist and you'll enjoy the pop of color and the starfish and shell motifs. Put on the yukata and go grab yourself that cool beer!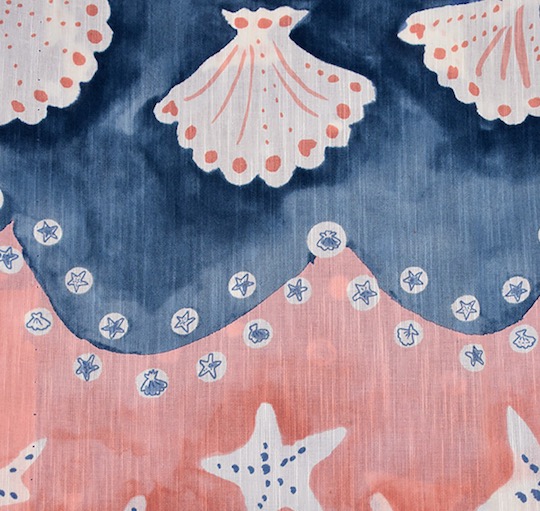 4. Retro Kakigori Shaved Ice Maker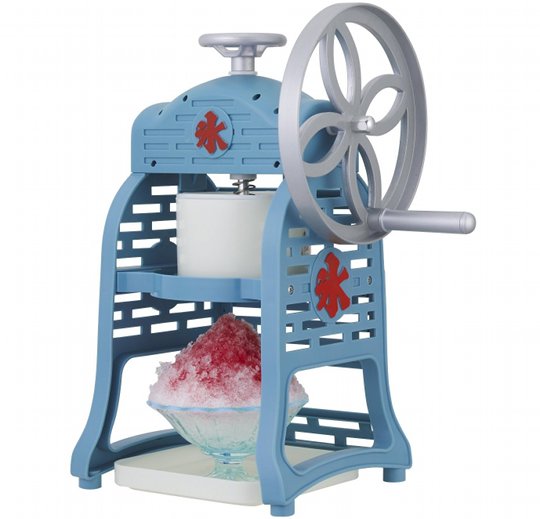 No one likes humid, sticky weather. And no one enjoys feeling hot and bothered. But one thing that may help you get through those particularly hot days is to treat yourself to kakigori, Japan's quintessential summer sweet. Kakigori, for those of you who don't know, is shaved ice that is often topped with sweet syrup and fruit. Not only is it super tasty, it's also extremely refreshing!
The Retro Kakigori Maker, a classic hand-cranked machine, will help you create the perfect summer treat. Not to mention, it is extremely easy to use! Just add some ice cubes at the top, turn the handle, and let the shaved ice fall into the dessert cup (two cups are included). Then add whatever topping you wish — there are no rules, so it's time to get creative!
5. Atex Soyo Cooling Fan Sleeping Mat and Pillow Pad AX-DM050H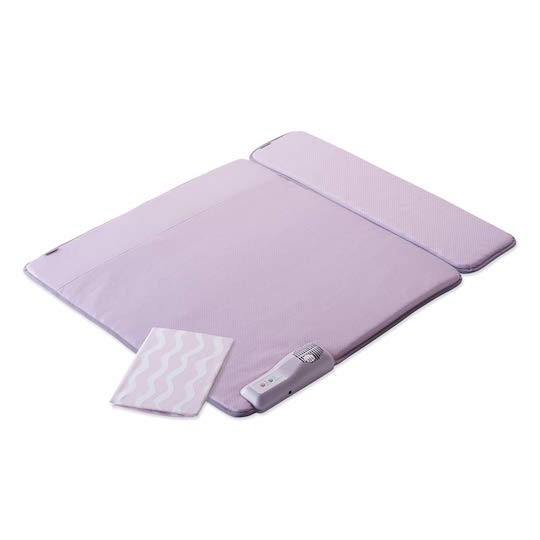 Finally, if you really want to treat yourself and you really can't stand the heat, the Atex Soyo Cooling Fan Sleeping Mat and Pillow Pad AX-DM050H may be calling for you.
Hot nights disrupt your sleep and cause you to wake more often during the night. And you don't want to resort to keeping the air conditioning on all night (just think of the electricity bill!). So for a comfortable, undisturbed night's sleep, this mat is cleverly designed to take away your body heat and at the same time, blow cool air from underneath. It has two speed settings and a timer that can be set to four hours, six hours, or automatic (repeating cycle of 10 minutes on and five minutes off over eight hours). There is also a slot for adding aroma oils, so you can really count on sleeping in a soothing atmosphere. No more being cranky from a lack of sleep!